3Squared to Host Exclusive 'Creating a Culture for Innovation' Event with the Rail Innovation Group (RIG) and Porterbrook at Sheffield HQ
Rail technology and software development consultancy 3Squared are excited to announce details of their exclusive in-person event with industry community group Rail Innovation Group (RIG) and rolling stock experts Porterbrook, at their office in the heart of Sheffield on Wednesday 17th November 2021, from 4pm-6pm.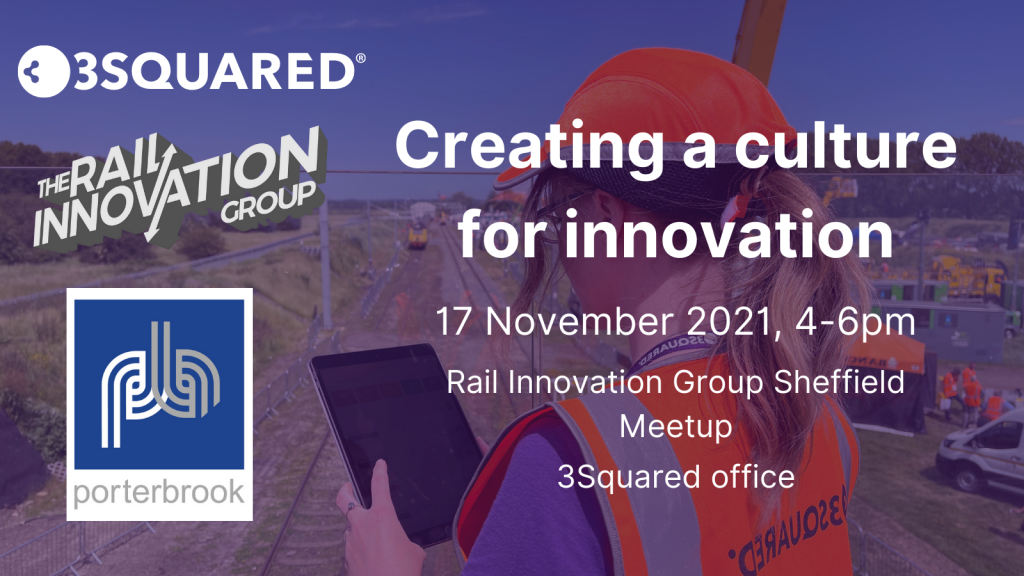 The event, titled "Creating a culture for innovation", will delve into what creates a supportive, open, and creative culture, for emerging and established transport and technology companies. 3Squared are renowned across the industry for their diverse and welcoming culture, as exemplified in their recent 'Highly commended' recognition in the 'People, Skills and Diversity' category at the Railway Innovation Awards 2021 (curated by Modern Railways).
During the event, Martin Gleadow, Head of IT and Technical Innovation at 3Squared, will be discussing the key ingredients for a culture for innovation. Joining Martin will be Steph Klecha, Head of Digital Services at Porterbrook Leasing. Steph is responsible for Porterbrook's Digital Strategy and will be looking into the data that is available from Porterbrook's nationwide portfolio of trains. During the session, she will also talk about how Porterbrook are engaging the supply chain to drive data-led performance improvements for track and train.
Spaces at the event are extremely limited and available on a first come, first served basis. Find out further information about the event and how to register by clicking here.
This article was originally published by 3Squared.