Protect Our Data Centre Powerhouses by Mastering Data Centre Monitoring
As the powerhouses of the world, data centres are providing life critical protection and support as we face unique challenges that not even the most robust continuity plan was ready for.
The safeguarding of our data centres is more critical than it has ever been – as they provide the backbone for our most vital healthcare, industrial and communications facilities for every nation.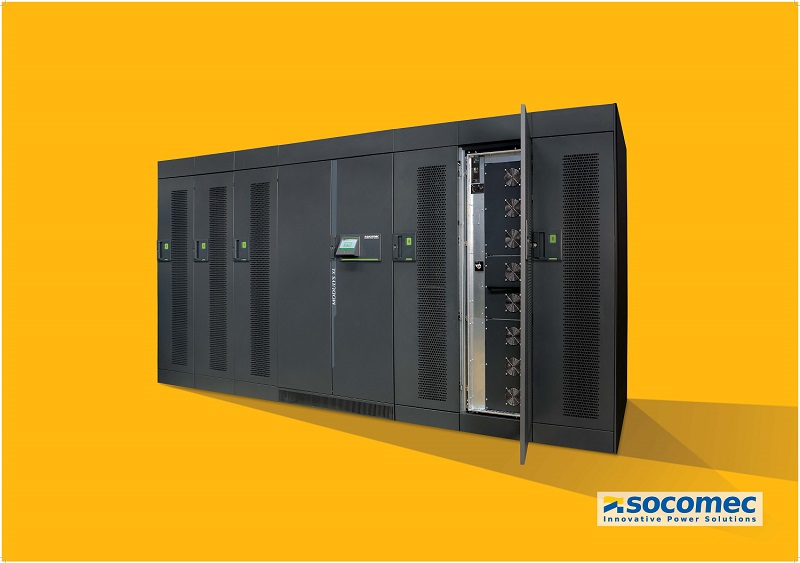 As we start to grapple with a new normal, where IRL now looks suspiciously like our online life, we are dependent – now more than ever – on the infrastructure and services of which our data centres are the foundation.
Furthermore, with unprecedented volumes of online traffic and world-record beating levels of data throughput, the careful management and mastery of our digital infrastructure can provide organisations with critical visibility and reliability – protecting against the downtime that we simply cannot afford.
Greater Granularity, Increased Functionality, Informed Corrective Actions
The granularity concept as introduced by Chapter 8 of EN 50600-2-2  is one that should be designed-in when implementing power monitoring devices throughout a facility.
Granular power monitoring is a must – as not only does it account for all consumption but it breaks that consumption down according to key criteria – making it easy to uncover, analyse and correct problems early on.
Simply relying on general data is not enough to support informed decision making or activity.  By using devices that can harvest more than just the very basic energy readings, valuable preventive and corrective action can be taken that is rooted in robust information.  For instance, by measuring harmonics and imbalance, weak points can be identified preventing the constant deterioration of equipment and optimising maintenance operations.
Furthermore, the monitoring of each individual protective device (on / off / trip) allows the user to perform a rapid reset in the event of a trip, minimising downtime and the direct and indirect cost associated with any loss of uptime.  Whether associated with productivity losses, revenue losses, longer term customer attrition, system recovery costs or the long term impact of reputational damage, the total cost of downtime can be financially crippling and life limiting – and is simply not an option in the operating context of today's hard working electrical infrastructures.
Where to Start? Manage the Metrics
To be clear, implementing a power monitoring system within a facility enables every Data Centre Manager to achieve a real grasp on both how much energy is entering via the mains as well as how much energy is being consumed – with that consumption broken down by each piece of equipment.
The wider impact of mastering energy monitoring means that because consumption can be broken down, it's possible to identify tangible cost saving opportunities that will result in a reduction in monthly utility billing – delivering straight to the bottom line from day one.
What's the Role of Power Usage Effectiveness?
Power Usage Effectiveness (PUE) – the industry-accepted energy efficiency metric as defined by ISO / IEC 30134-2:2016 (standard information technology – data) – enables the energy efficiency of a Data Centre to be tracked and measured.
As a key performance indicator, PUE considers the ratio of the Data Centre's total power consumption to the power consumption of IT.  The closer to 1 that the PUE is, the more efficient the facility, indicating that most of the power consumed is supporting IT servers.
In the evolution of PUE, it's important to correlate with power quality and environmental factors; for example, a lower PUE in winter is considered to be normal as a result of the season's low temperatures.  For the most accurate results, the measurement of PUE by area or application must be conducted as close to the final IT loads as possible in order to help best understand where changes need to be made as well as where to prioritise resource.
Meeting Today's Data Centre Challenges
Whilst every facility operates within the unique parameters of its own electrical architecture, service continuity is the single most important challenge for all data centres.
The reliability, quality and maintainability of the power supply are key success factors in guaranteeing service.  The incoming supply must be continuously monitored in order to detect deviations or abnormal events and to support well-informed decisions about which corrective action to pursue. A preventative measure when it comes to the premature aging of the electrical installation or equipment, this also optimise costs and avoid data losses.
How Are Power Quality Meters Playing a Vital Role?
Power Quality Meters (PQM) – with the implementation of real time alerts – enable the health of the electrical distribution to be monitored and to detect drifts in measurements, optimising power availability, guaranteeing continuity and protecting critical assets.
In terms of efficiency, by managing IT and cooling equipment more effectively it is possible to reduce energy consumption and adapt the power demand to actual requirements – significantly when it's considered that cooling can represent up to 40% of the total energy used to operate a data centre.  Furthermore, by installing power monitoring systems across multiple data halls, staff are able to benchmark usage and efficiency to drive improvements.
As the facility expands, the use of permanent power monitoring to collect real time data provides accurate visibility in terms of overall capacity – making it simple to add equipment without changing the power distribution architecture, or upgrading cooling systems, for example.
By measuring more accurately through branch-circuit monitoring and guaranteeing fluctuations at a very low load current – rather than using less reliable standard revenue grade meters – the power usage of individual tenants, for example, can be invoiced fairly and accurately at rack level.
"Service continuity mission of every Data Centre – now more than ever. In order to ensure continuity, it's absolutely vital to manage reliability, quality and maintainability. The incoming supply must be rigorously monitored – continuously – in order to detect deviations or abnormal events. Not only to detect those events but to effectively buy time to make informed decisions and take the right kind of corrective actions. We have dedicated entire teams to innovation in the area of power quality monitoring, metering and measurement because we understand how vital it is for the performance of every data centre around the world."
Why Every Data Centre Needs Power Quality Meters (PQM)?
In practical terms, PQM systems enable the evaluation of responsibilities in the event of power quality events.  Most utilities must comply with EN50160 in order to guarantee the best possible service to their customers.  The standard sets minimum power quality levels which means that a PQM is able to create EN50160 compliant reports that provide proof to the utility.
Power Quality Meters ensure that it is safe for IT equipment to use UPS equipment in offline mode.  For energy efficiency and cost reasons, many Data Centres are using offline UPS equipment which does not isolate the load from the supply voltage – which means, in turn, that upstream pollution could damage and shorten the equipment lifespan.
PQMs will also monitor the quality of renewable energy production equipment – particularly important in terms of managing voltage variations, frequency fluctuations and harmonics pollution.
Stay Safe, Stay Smart, Stay Connected
For smart and connected energy management, it is now possible to more precisely monitor protective devices – remotely and in real time – across the entire electrical installation.  The latest metering and monitoring solutions guarantee the availability and safety of the electrical installation, whilst also monitoring performance, checking power quality and managing loads.  One such system is Socomec's Diris Q800 which has been engineered for industry-leading accuracy and designed for ease of use.
Generally installed at the incoming of the LV switchgear , the Diris Q800 is a premium PQM that continuously monitors the quality of the incoming supply.  All power quality measurements and events such as dips, swells, interruptions, harmonics, transients, frequency variations and voltage changes are reported, time stamped and archived in the device's memory.  If the equipment is accidentally damaged, it can be correlated to a specific event on the electrical network.
A fully certified solution, the measurement features of the Diris Q800 were developed to comply with standard IEC 61000-4-30 Class A and the product is also certified according to IEC 62586-2 Class A.  Furthermore, the Q800 enables the compilation and issue of EN 50160 conformity reports enabling the user to quickly check the quality of energy supplied by the provider.
With advanced connectivity, the Q800 can interface with every kind of supervision or DCIM – the compact unit features a comprehensive range of communications ports and protocols.
Want the Complete Picture?
In addition to Power Quality Metering at the incoming level, Diris Digiware is a great fit throughout the electrical distribution, from low-voltage switchboards to PDUs, RPPs and tap-off units.  Easy to integrate and secure, real time alarms via email to alert the facility's management teams and prevent problems on any circuit before they occur.
With Socomec's range of iTR split-core current sensors, any existing panel can be retrofitted and still benefit from the VirtualMonitor and AutoCorrect technologies – and with PreciSense, it's possible to guarantee measurement accuracy across the global measurement chain regardless of the load profile.
In addition to Power Quality Metering at the incoming level, Diris Digiware is a great fit throughout the distribution, from low-voltage switchboards to PDUs, RPPs and tap-off units.
For DC power monitoring of both legacy data centres (48 VDC) and newer higher voltage systems (380 VDC) the Digiware voltage adaptors mean that this solution can track power usage of main and individual circuits – for any current rating, for new or existing panels using solid-core or split-core current sensors.
Maintaining Service Continuity
By fitting permanent power quality monitoring systems, it is possible to monitor and manage the reliability, efficiency and safety of an organisation's electrical system in real time.  Data is collected and analysed in order to diagnose problems, identify deterioration in performance and highlight areas of risk – as well as locating the causes of electrical disturbances.
In an environment that demands watertight preparedness planning and with zero margin for error, taking an integrated approach to service continuity and mastering monitoring has never been more important.
For more information visit socomec.co.uk.
Linkedin: Socomec Group Twitter: @Socomec_UK