With particular expertise in delivering power solutions for the most critical and challenging Data Centre applications, Socomec has built on the success of the MODULYS GP 2.0 – taking experience and expertise in modular technologies and platforms – to create the next generation of high power modular UPS solutions: MODULYS XL.
The result of decades of research and based on technologies that have been proven in the field – including DELPHYS GP UPS power converters and MODULYS GP 2.0 electronic and firmware platforms – the MODULYS XL has simplified connections that deliver the best possible user experience whilst also de-risking next generation technology.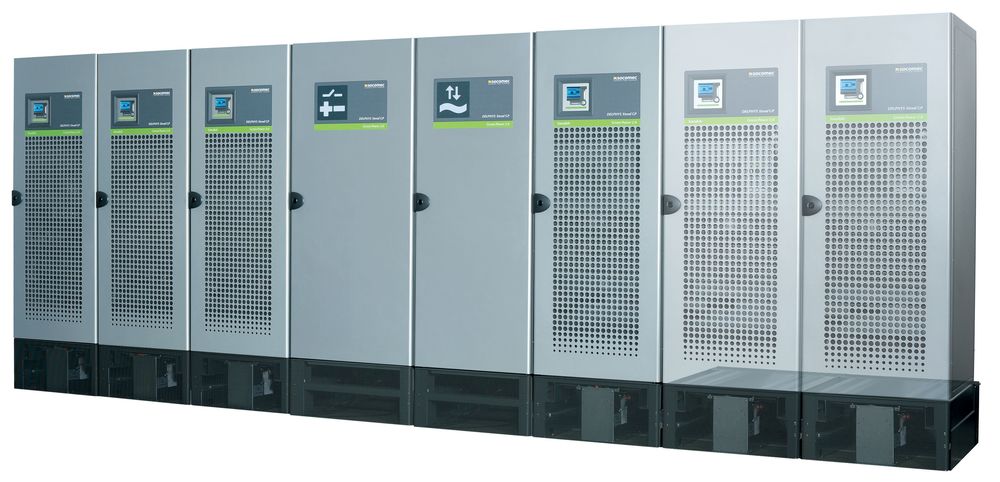 Modularity – but Not as You Know It
A flexible and truly modular approach has never been more important, with the increasing digitalisation of industry and the rapid expansion of the data centre market.
Socomec's next generation technology has been developed with changing data centre deployment and capacity models in mind – radically in the case of 5G and IoT technology growth – but also in response to the evolution of the market in the face of power shortages, regulation, economic and political uncertainty.
MODULYS XL has been developed to deliver the highest quality power – via the latest technologies – that's simple to deploy, whether for greenfield or priority upgrade projects.  The flexibility of this next generation modular architecture enables users to adapt – rapidly – to ever changing requirements.  The hardware and firmware have been designed for today and tomorrow – in order to provide a long lasting solution with guaranteed future compatibility – across the entire system.