As a Top 100 supplier, integrated power manufacturer, Socomec, has been invited to take part in the annual CBRE Supply Partner Event on Thursday October 3rd 2019.
The event showcases market leading products with an emphasis on delivering demonstrable value and exceptional user outcomes. Participants in the event are carefully selected on the basis of recommendations, a proven track record of performance, the ability to continuously improve and innovate and to deliver an experience to users that outperforms what others have to offer.
A specialist in the control, availability, continuity and quality of low voltage installations, Socomec is an electrical equipment engineering and manufacturing company, focused on safe and efficient low voltage energy performance.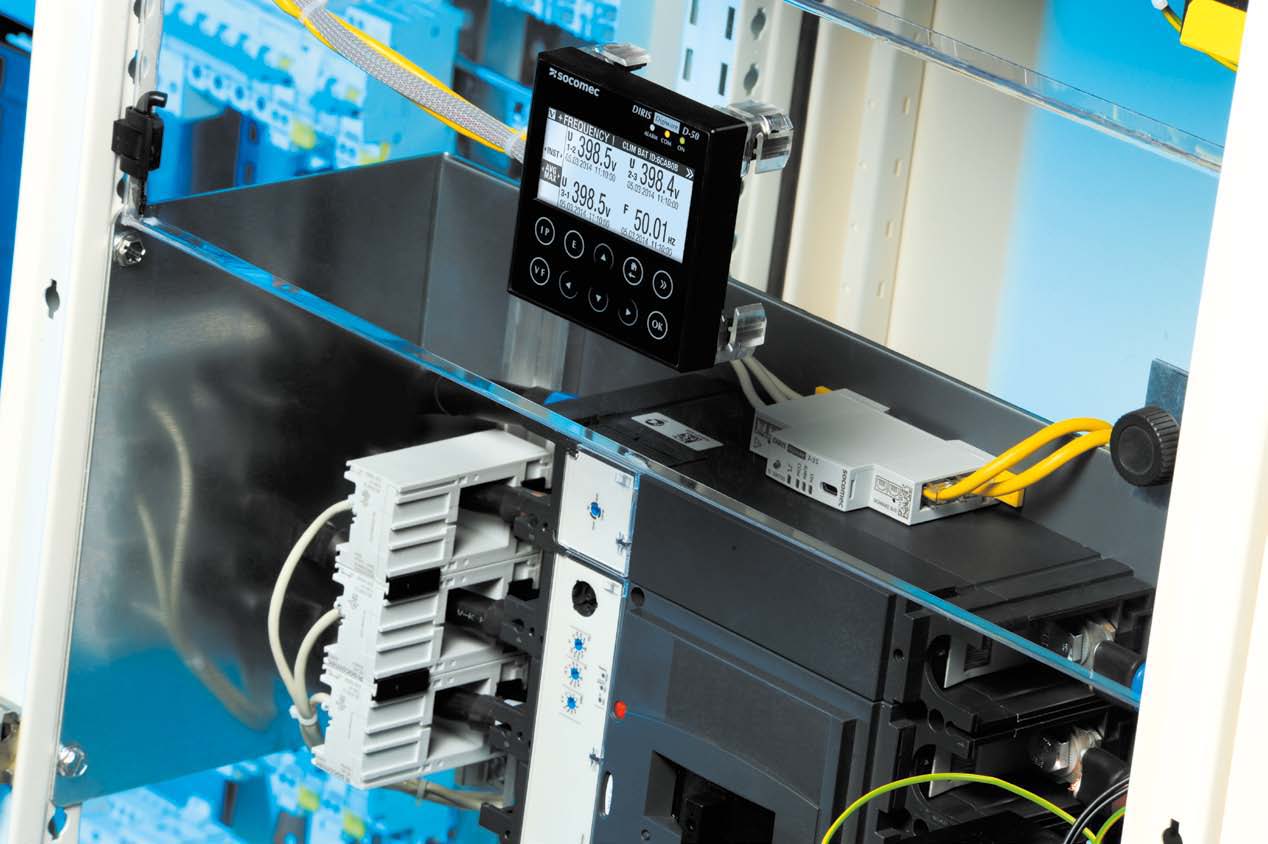 With particular expertise in delivering power solutions for the most challenging and critical Data Centre applications, Socomec's focus is on managing power and protecting people, equipment and installations through the latest switching technology, whilst also improving energy performance through advances in digital monitoring – maximising power quality and availability with the most effective conversion systems.
Critical equipment within every electrical infrastructure requires high quality energy which – in turn – is dependent upon a faultless and continuous power supply. Furthermore, the management of existing resources within tightly packed IT spaces can bring complexity to each unique operating environment.
The latest releases from specialist manufacturer, Socomec, have been developed to deliver the highest quality power – via the latest technologies – that's easier than ever to deploy.
Resilience Through Modularity
The flexibility of a modular architecture enables an organisation to adapt – rapidly – to ever changing requirements.
Configurable redundancy, no single point of failure, devices designed for superior robustness, anomaly detection, rapid repair time and maintenance based on hot-swap modules … the delivery of a reliable, safe, high quality power supply requires an optimised combination of vital factors, all of which are key when it comes to improving resilience.
Rightsizing through modularity in design enables the power protection capacity to be added – when it's needed – to meet actual or existing demand, instead of total upfront deployment.  This approach means that capacity wasted is minimised in the case of variance between projected future loads and actual future loads.
Furthermore, whilst redundancy provides an attractive MTBF, the rapid repair times associated with the very latest modular configurations can reduce MTTR significantly.
Global power management expert, Socomec, is driving a stream of innovation in this field – specifically engineered to guarantee the performance of the new electrical ecosystem.
Socomec's Modulys GP range is the result of more than 20 years of experience in developing and supplying modular solutions – providing the ultimate availability, scalability and extended lifetime to critical applications in IT infrastructures.
The Modulys 3-phase modular UPS system – available from 25 – 600kVA / kW is also available as a rack mounted version – designed for 19" rack integration across multiple applications. Easy to integrate and install whilst simple to manage and maintain, it provides maximum availability and power protection in a compact design – leaving space for other rack-mounted devices.
Modulys RM GP has been specifically engineered with full flexibility and fewer parts in order to simplify and optimise every step of the integration process – from sizing to installation – de-risking the entire project.
As a completely modular system – designed with no single point of failure – Modulys RM GP delivers reliable power whilst ensuring optimum load protection, even during power upgrades or maintenance procedures.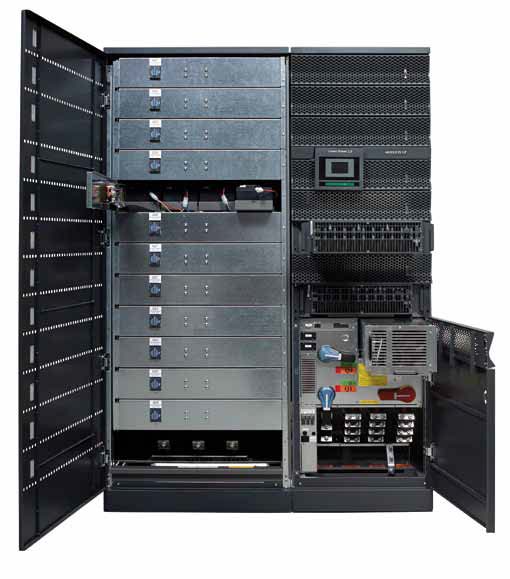 © Socomec
Smart and Connected – The New Electrical Ecosystem
The digital industrial revolution is driving developments that deliver unsurpassed efficiency – one of the benefits of more automated, centralised systems.
For smart and connected energy management, it is now possible to more precisely monitor protective devices – remotely and in real time – across the entire electrical installation.  Socomec's Digiware metering and monitoring solutions guarantee the availability and safety of the electrical installation, whilst also monitoring performance, checking power quality and managing loads.
In addition to Power Quality Metering at the incoming level, Diris Digiware works hard across the electrical distribution, from low-voltage switchboards to PDUs, RPPs and tap-off units.  Easy to integrate and secure, real time alarms via email to alert the facility's management teams and prevent problems on any circuit before they occur.
With three additional new technologies available Digiware systems, unsurpassed levels of accuracy can now be achieved.
PreciSense guarantees measurement accuracy across the global measurement chain regardless of the load profile.  With complete confidence in the measurements, it is possible to determine relevant corrective actions.
VirtualMonitor provides remote access for the real-time monitoring of protective devices, across the entire installation, without additional hardware or wiring.
AutoCorrect will guarantee that the measurement system is working correctly, with automatic wiring control and error correction, also being available off-load.
High Performance Switching
Automatic transfer switches can enhance power availability and simplify the electrical architecture, ensuring standby and alternate power availability. Deployed in the most challenging applications around the world, they have been specifically engineered to be virtually maintenance-free.
By ensuring that the switching system is fully certified to BS EN 60947-6-1, and choosing a manufacturer-built solution – such as Socomec's ATyS range – these fully programmable switches can be integrated into the Data Centre management system via serial communication. When fitted with a maintenance bypass, they can be commissioned, tested and inspected with no down-time.
To learn how to maximise availability within your electrical architecture, visit Socomec on Stand 59 taking place in the heart of the City, on the North Bank of the River Thames, this event will be held in the historic Old Billingsgate Market on October 3rd 2019.