Do you need to measure the temperature even in hard-to-reach places?
We have a compact range of cable sensors in various shapes with casing diameters from 1 mm and with the option of extending the cable according to your needs. The temperature range of the sensors is from -200 °C to 1 100 °C (depending on the type of sensor and the manufacturing technology used).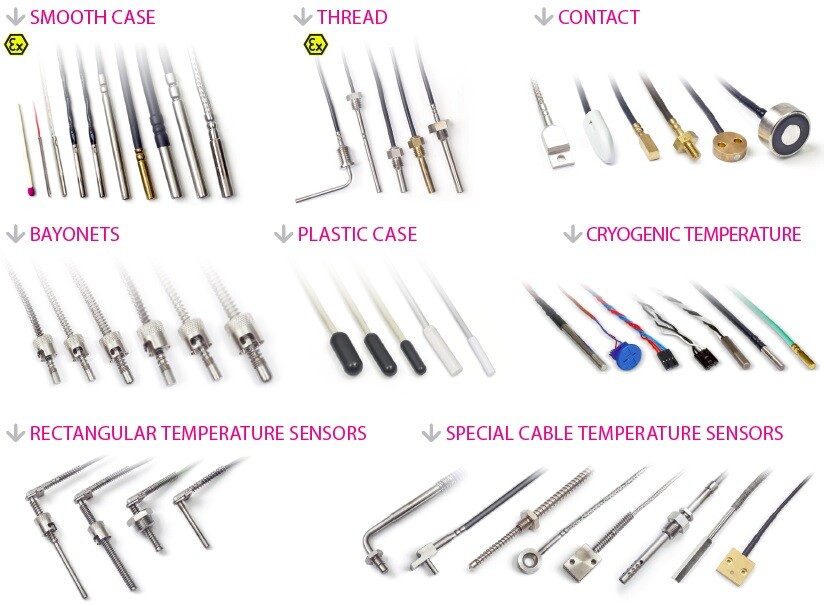 There is a wide range of options. However, if you do not find what you are looking for in our product portfolio, we are glad to develop a custom sensor for you, starting from 1 piece. Click here for more information.
The Most Common Applications of Temperature Sensors
Air-conditioning
Food processing
Renewable resources
Heating
Machines and equipment
Medical applications
Rubber and plastic industries
Rail vehicles
Custom Production
We offer you our experience and assistance in developing a suitable temperature sensor for your application, including providing the required certification.
This article was originally published by Sensit.