SENSIT has a new website for railway vehicle sensors!
We are very happy that we have taken this step and unified the design of our corporate websites. We have responded to very positive reactions to the system change on our standard sensor website. This new website for railway vehicles is, of course, fully responsive for mobile phones, tablets and all display devices.

We believe that the changes made will lead to your greater comfort and that you will have all the necessary information immediately at your disposal.
The biggest change concerns the website structure, where we divided the range of products based on the given physical quantities. Now you have the opportunity to choose which measured quantity you are interested in and find the necessary information easier and faster.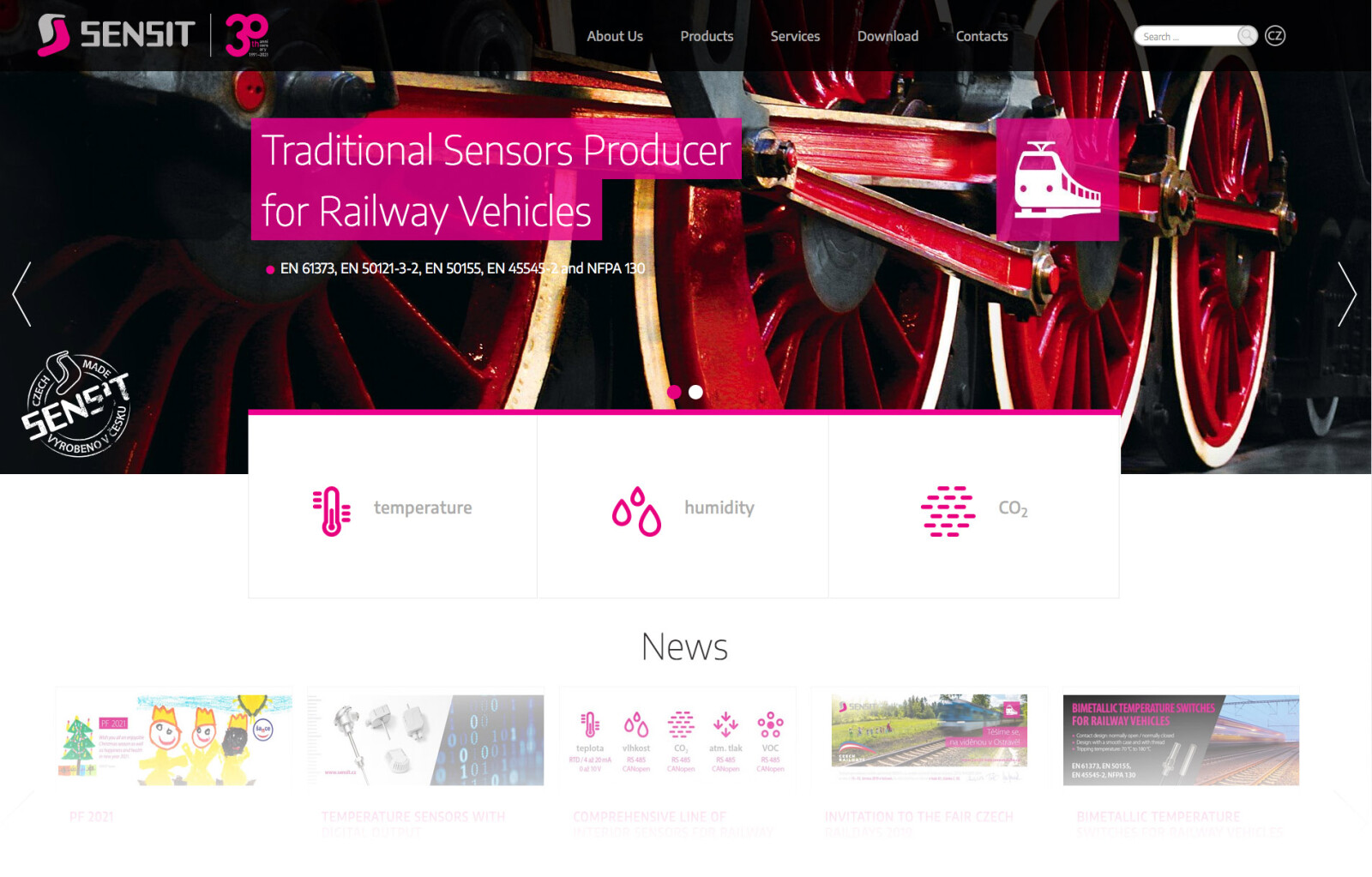 Should you have any questions, suggestions or comments for the SENSIT team, please do not hesitate to contact us at any time.
This article was originally published by SENSIT.