NEW DESIGN of the Interior Temperature Sensor for Railway Vehicles
SENSIT s.r.o. would like to introduce to you the new modern design of an interior temperature sensor with a resistance, current and voltage output. SENSIT's Interior temperature sensors meet all requirements of railway standards: EN 50155, EN 61373, EN 50121-3-2 and EN 45545-2.

Interior Temperature Sensor for Railway Vehicles
These interior temperature sensors are designed for temperature measurement in rooms, e.g. in schools, theatres, offices, interiors of residential houses and also production halls. In the application segment of Railway Vehicles, it is used to measure temperature in passenger compartments of train units and carriages and is a part of the temperature control system. Interior temperature sensors can be used also for measurement temperature in electrical cabinets. The high quality material and suitable design of the interior temperature sensor ensure that the sensor do not disturbing even interiors with high aesthetics requirements.

The design change of the casing of the interior temperature sensor provides:
better air flow around the sensing element
significantly faster time response
compared to the original version, also convenient installation and removal of the sensor
material of the case meets standards of EN 45545-2
The type tests are carried out by a notified body according to EN 50155 Railway Applications – Electronic equipment used on rolling stock, Art. 12.2.7, 12.2.8, 12.2.9, 12.2.11:
Art. 12.2.7, 12.2.8 according to EN 50121-3-2 – Electromagnetic Compatibility
Art. 12.2.9 according to EN 50155 – Insulation test
Art. 12.2.11 according to EN 61373 – Shock and Vibration tests
The material of plastic box and PCB meet a set of requirements for the R 24 materials according to the Table 5 for the fire hazard level HL1-HL2-HL3 of the EN 45545-2:2014 standard.
The new design and construction of the interior temperature sensor reduces the effect of the temperature of the electronics on the measurement, mainly with current and voltage output. It ensures higher measurement accuracy. The plastic box is made of LEXAN, which meets parameters of EN 45545-2.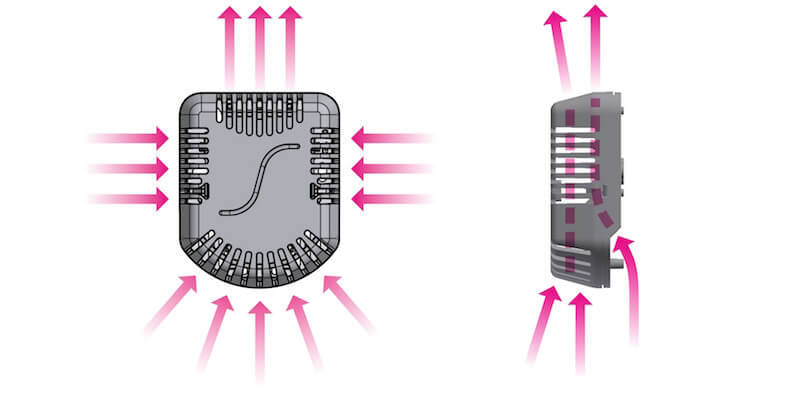 For more information about the interior temperature sensors in a new design, please contact SENSIT s.r.o. on +420 724 810 020 or via e-mail: [email protected]
FOR ALL THE LATEST INFORMATION, NEWS, IMAGES, VIDEOS AND DOCUMENTS FROM SENSIT PLEASE CLICK HERE.