UK: Bombardier has signed a three-year services contract for the new Avanti West Coast franchise. As part of this contract Bombardier will maintain its Super Voyager fleet for the franchise operator's mainline services until 2022. Bombardier will also refresh the entire fleet.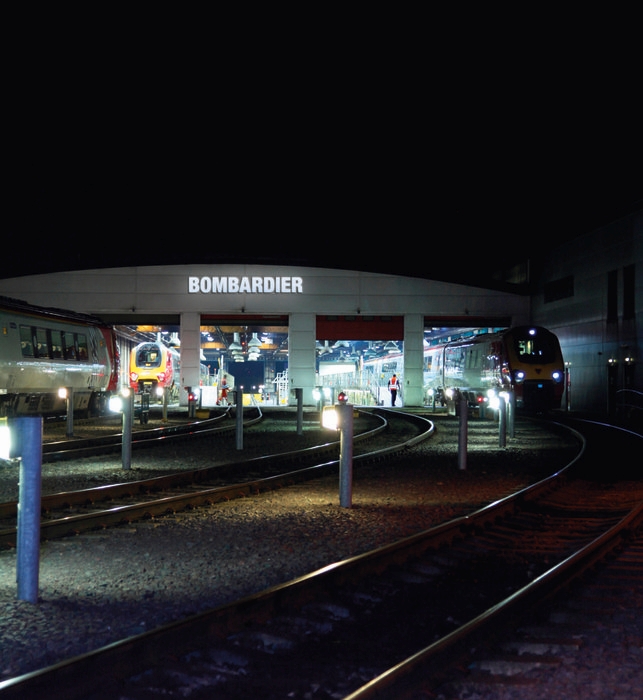 FirstGroup and Trenitalia have entered into a Train Services Agreement with Bombardier for their new joint venture Avanti West Coast. The contract will run from now until 11 December 2022. Throughout the three-year period Bombardier will deliver maintenance services for the 20 Bombardier Class 221 diesel-electric multiple units at its depot in Central Rivers. All of the five-car trains will also get a full interior overhaul and a better wifi system at Bombardier's Ilford depot. Furthermore, the heavy component maintenance will take place at Bombardier's Crewe facility.
"We are delighted that we have reached agreement to maintain the Class 221 Super Voyager fleet for Avanti West Coast's mainline services. This important contract win is a reflection of our excellent relationships with both FirstGroup and Trenitalia, our leading position in the UK services market, and to the hard work and commitment of our Central Rivers team who deliver one of the highest performing and most reliable Intercity fleet day in, day out."
Prior to this agreement Bombardier held a contract to maintain this fleet under the previous Virgin Trains franchise. The value of the contract lies at 117 million GBP (139 million euros | 154 million USD).
"We've always had a good working relationship with Bombardier and look forward to continuing that for another three years. The Super Voyagers are a vital part of our fleet and our customers will value the interior refresh and upgrades."
Also read: