Stadler Wins Maintenance Contract in Norway
Stadler has won a maintenance contract for more than a hundred trains in Norway.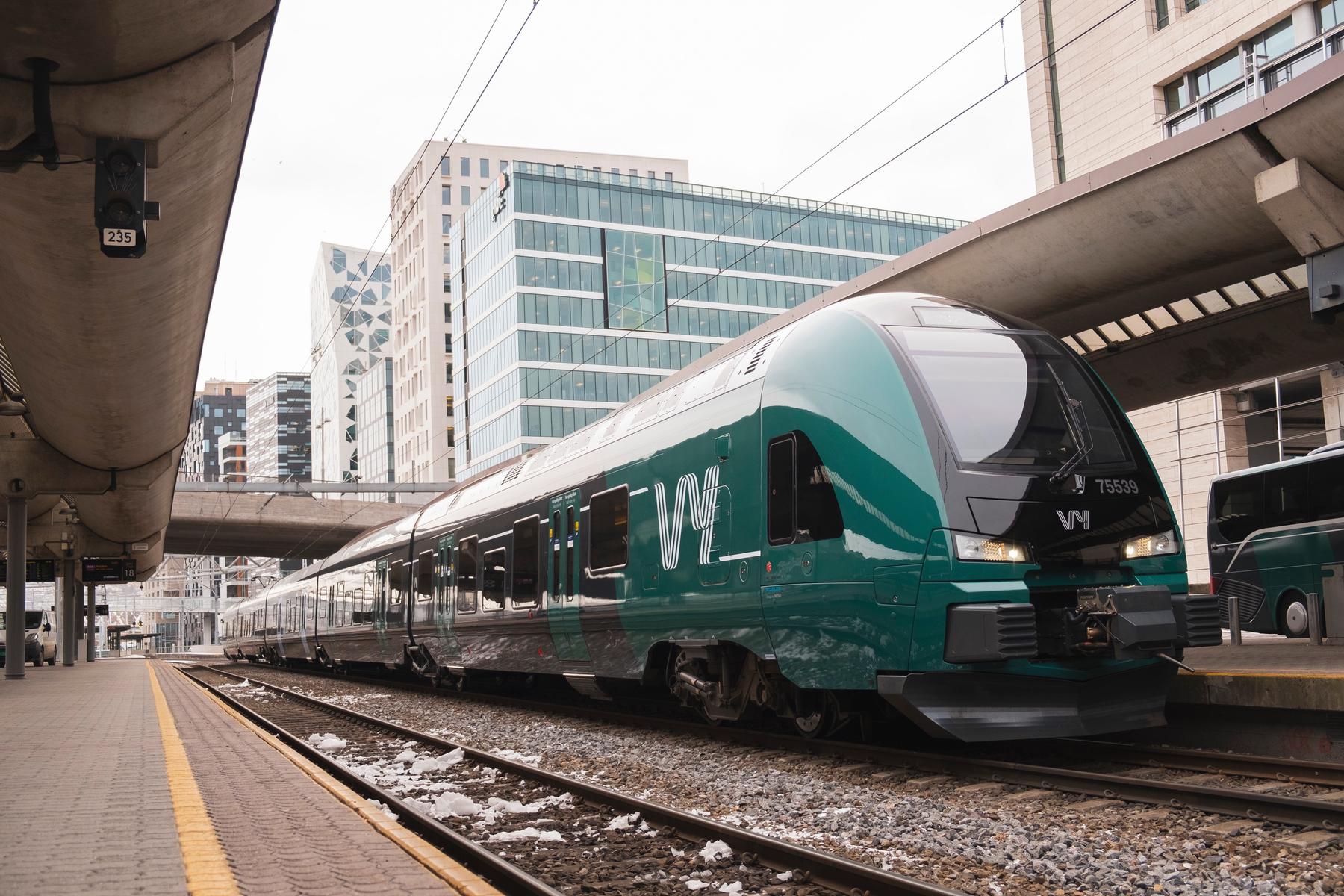 Stadler-Vy Maintenance Contract Details
The train operator Vy, previously NSB, has awarded Stadler a maintenance contract for more than 100 FLIRT trains in Norway. These electric multiple units are largely in operation in Oslo metropolitan area. This is the largest single fleet that Stadler has ever taken under a maintenance contract. NSB ordered the trains in question from Stadler in 2008. Stadler then delivered them steadily over the following years.
The maintenance contract will commence in the first quarter of 2020. It includes both preventive and corrective maintenance. It does not, however, include any revisions to the bogies. The contract will run until the end of 2024. It includes further options and has a total value of almost 100 million Swiss francs (89 million euros / 100 million USD). Stadler will perform the maintenance works in hired depots.
Stadler says that with this contract it now has maintenance contracts for 40 percent of all FLIRT units it has sold. It further says that this maintenance contract will increase reliability and availability and means that operators will need fewer reserve trains.
Tormod Gjermundsen, Vice Presiden, Vy, said:
"We have had very positive experiences with Stadler rolling stock. All trains have been delivered on time and Stadler has always understood how to meet our particular needs. Our expectations with regard to our partnership in the maintenance area are correspondingly high. We're looking forward to continuing to work together."
Jürg Gygax, Head of the Service Devision at Stadler, said:
"We're very happy about this contract and about extending our presence in Scandinavia. We will do everything we can to increase the already high availability of the Vy fleet and therefore punctuality and Vy customer satisfaction further."
Also read: