Alstom has signed a contract worth roughly 270 million euros (295.78m USD) with the Romanian Railway Reform Authority (ARF) to deliver 20 Coradia Stream electric inter-regional trains.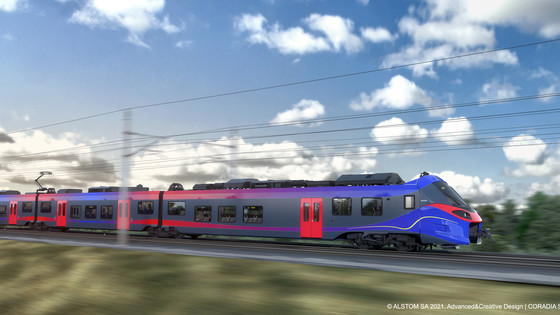 These will be the first passenger trains Alstom has manufactured for operation in Romania, having spent 30 years providing a variety of other services in the country.
This includes implementing signalling or electrification equipment on more than 75% of its Rhine-Danube railway corridor, the country's first CBTC urban signalling solution on Bucharest's metro Line 5 and maintenance services for the capital's metro fleet.
This latest contract also includes 15-year maintenance services and can be extended to a further 20 trains. Including extended maintenance, this would bring the value of the project up to 750m euros (821.5m USD).
Each train will have six cars, a total capacity of 350 seats and low floors for improved accessibility. They will be equipped with passenger information systems in addition to digital systems for passenger counting.
"I'm delighted that our Coradia trains, highly appreciated in so many European countries, will run in Romania as well.
"This contract completes the very diverse portfolio of Alstom solutions in this country, covering all our key business lines, from signalling and infrastructure projects to metro trains and complex maintenance capabilities."