More Trains: DB Is Expanding Its Intercity Fleet by 17 New Double-Decker Trains
Deutsche Bahn (DB) is accelerating the development of its long-distance services. It has made a quick decision to purchase 17 high-quality double-decker trains that are currently operating for Westbahn in Austria to bolster its intercity fleet. The vehicles are largely only two years old and have reached top levels of customer satisfaction.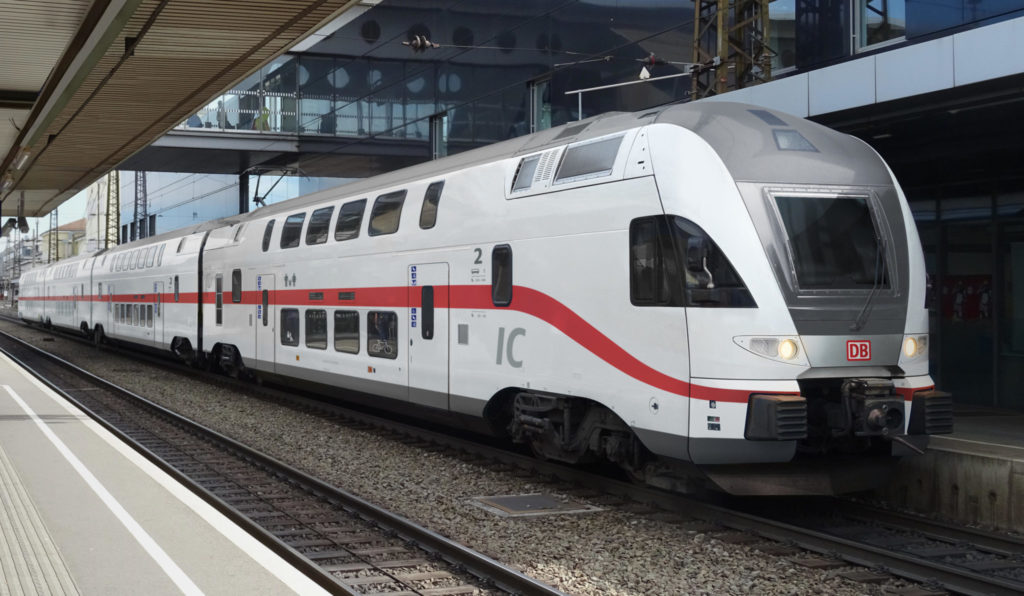 DB Head of Passenger Transport Berthold Huber said:
We want to strengthen rail in Germany and double the number of vehicles on our long-distance routes. The continuous development of our fleet is a significant aspect of that goal. By purchasing these trains from Westbahn we're increasing the number of seats for our customers by almost 7,000 – and at very short notice. The trains are in excellent condition and will offer our passengers a high level of comfort and reliability.
Stadler KISS Double-Decker Trains
The high-quality trains, which Stadler manufactures, can travel at speeds of 200km/h. They are available in four and six-car configurations with either 300 or 500 seats. Arranged over two floors, they are very spacious. They feature wifi and power sockets at every seat.
The areas for passengers with reduced mobility, for luggage and bicycles will be expanded in line with DB standards. A new livery will clearly identify these trains as part of the intercity family.
Intercity 2
DB will take possession of the first trains in December. They will run as 'Intercity 2' on the new line between Dresden-Berlin-Oranienburg-Rostock as soon as the necessary test and training drives have been completed.
Starting in spring 2020 then the trains will run every two hours on the line in both directions. With this timetabling DB is making good on its promise to connect the regions of Brandenburg, Mecklenburg-Vorpommern and Saxony better to the long-distance rail network again. Until these trains become operational, the line will run first-generation intercity trains.
Also read: