Siemens Mobility has won a contract with DB Regio for 18 three-car Mireo EMUs to operate on the regional network of Lusatia, Germany.
DB Regio has ordered the Mireo trainsets from Siemens Mobility after the Verkehrsverbund Berlin-Brandenburg (VBB) awarded it the contract to run services on the Lusatia network in December 2019. The network is situated in the federal states of Brandenburg and Saxony.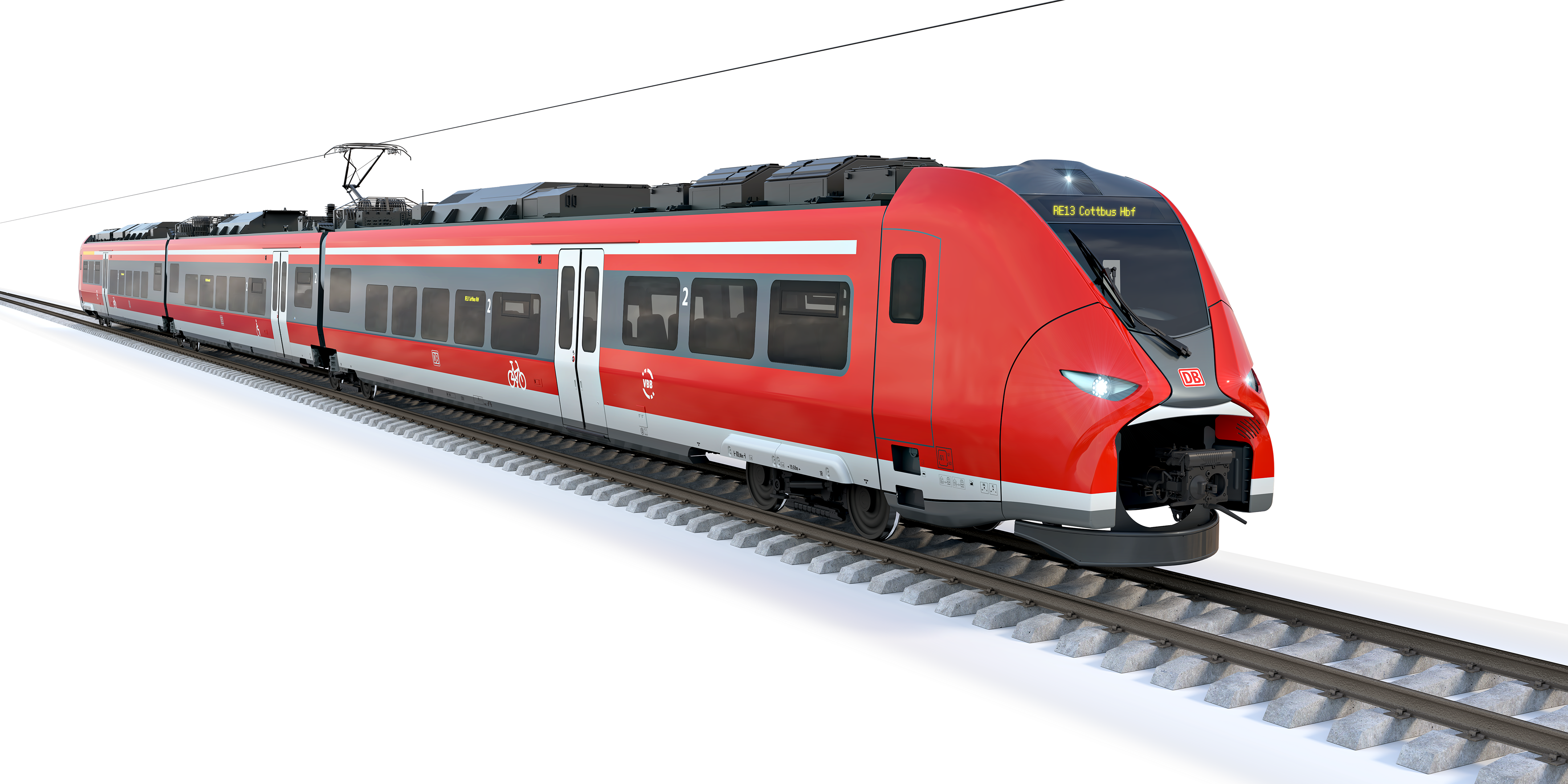 Each Mireo multiple unit will have 180 seats and be fully accessible. Further features include wifi, charging stations for e-bikes, low-energy lighting, power sockets with integrated USB ports, and inductive charging at the tables. The trains will also have a first-class area.
"This is good news for the Lausitz region. With the new Mireos, we're getting more modern and higher-quality trains, which is exactly what we had envisioned for the Lausitz network in the tendering process in 2019. Moreoer, we'll be adding more train-kilometres on the network and reorganising the service in the region from southern Brandenburg to Saxony. By undertaking these developments in our transport sector, we'll be supporting structural change in the Lausitz region."
The new Mireo trains are to cover 4.3 million train kilometres annually. They will operate on the RB11, RB49, RE10, RE10V, and RE13 routes.
"The contract for the Lausitz network with these new trains marks a great success. It's especially important for us that we were able to secure employment for our colleagues in southeast Brandenburg for a further 13 years. The modern trains will offer our passengers a substantially improved level of comfort and convenience: features like WLAN, USB charging ports and even charging stations for e-bikes will clearly increase the attractiveness of public transport in Brandenburg and Saxony."
Siemens Mobility is building the 18 Mireo trainsets in Krefeld. It intends to start delivering them from autumn 2022 onwards. The commissioning process will take place between October 2021 and November 2022, allowing the trains to enter passenger service later in 2022.
"We're really excited about the latest generation of trains planned for the Laustiz region. We'll be further improving the already high-quality standards in regional transport, and our passengers can look forward to modern, attractive and reliable trains."
VBB awarded DB Regio AG the contract to run the Lusatia services from December 2022 until December 2035.
"We are delighted we have been commissioned to build the new trains for the Laustiz network. With this order, the number of Mireos will increase to almost 180 train sets! The Mireo is our intelligent and proven regional and commuter platform, which combines economy with sustainability over the entire life cycle of the train and enables increased passenger comfort through many extras such as inductive charging options, WLAN and comfortable seats."
DB Regio was the first customer to order the Mireo from Siemens, placing an order for 24 units in February 2017.
Also read: