The Swiss canton of Basel-Stadt, Deutsche Bahn and the German Bundeseisenbahnvermögen (BEV) have signed an agreement formalising a closer partnership to move a greater amount of freight to rail and maritime modes.
The agreement focuses on developing the links between the Rhine Valley Line and Rhine shipping with the approaches to the New Railway Line through the Alps (NRLA) in Basel. The parties want to implement a new logistics hub on the German-Swiss border in the coming years. This project includes freight tracks, a container terminal with a dock basin and a port station.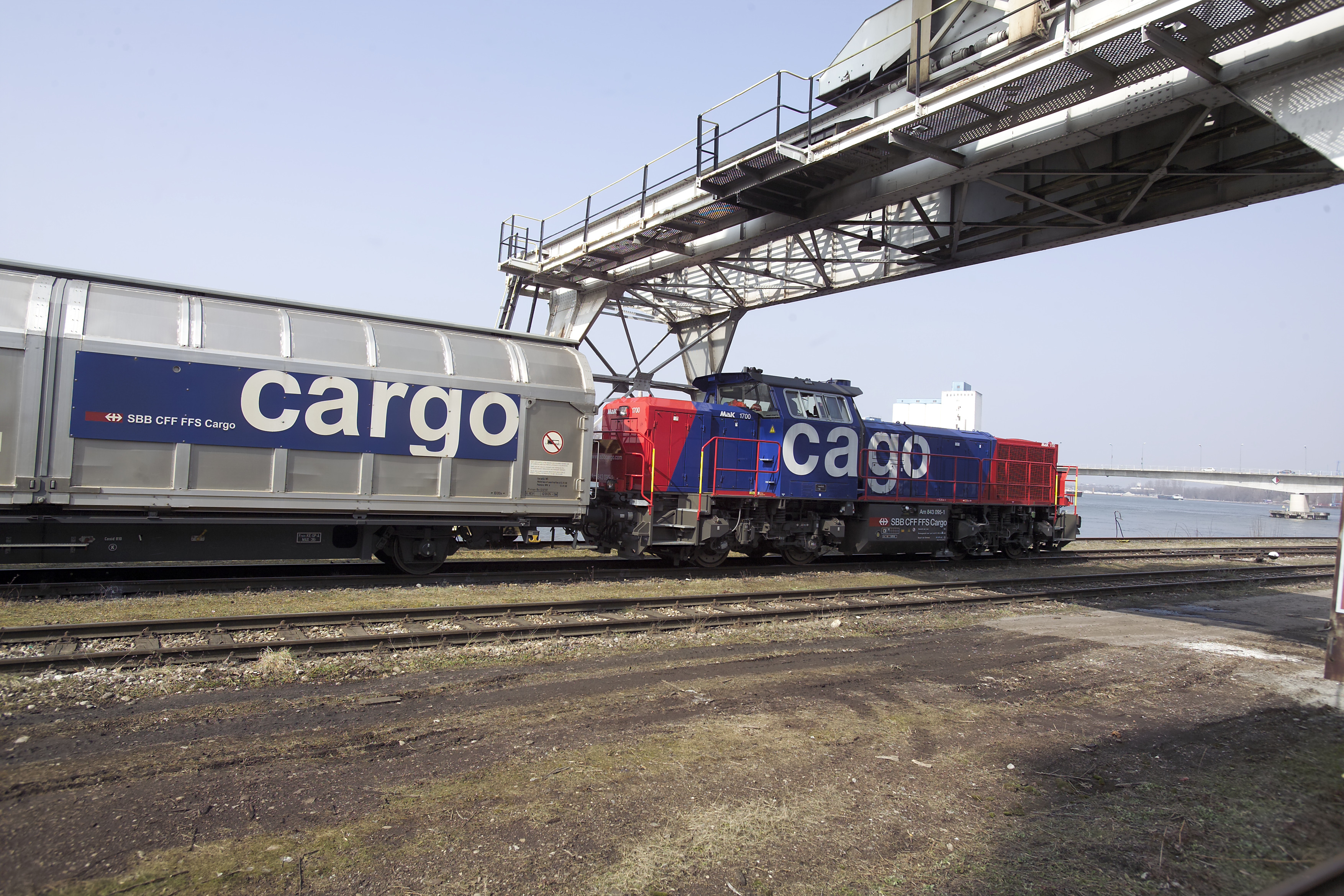 The BEV, Deutsche Bahn and the canton of Basel-Stadt have entered into several agreements between 1852 and 2003. This latest agreement aims to achieve mutual consideration and co-ordination regarding rail and logistics projects on the land of the Rangierbahnhof Basel Bad Bf.
The goal of the agreement is to implement the projects of the participating railway and port infrastructure operators.
Infrastructure Elements: Germany
Deutsche Bahn is making the Rhine Valley line between Karlsruhe and Basel four tracks, connecting this line to the Swiss New Railway Link through the Alps
DUSS will optimise the shunting yard Basel-Weil and expand it for future demand
Infrastructure Elements: Switzerland
Connecting the terminal Gateway Basel Nord to the rail network
A trimodal expansion with port basin 3, which will involve partially moving two railway lines
Port railway: if the port station Basel-Kleinhüningen is moved, a further platform south of the Wiese river will become necessary, along with a connection of the port railway to the station
International Logistics Hub
An expanded container terminal run by DUSS (a subsidiary of DB Netz AG) on the German side and the new build of the terminal Gateway Basel Nord (GBN) on the Swiss side will act as an international logistics hub. Schweizerische Rheinhäfen, which operates GBN, will connect the port to this hub, making it trimodal (road, Rhine, rail). For this to happen, the DB freight line Basel Badischer Bahnhof – Weil am Rhine must be moved in places. The canton of Basel-Stadt wants to re-route the existing port railway so that the tracks make way for urban development to the south of the Rhine tributary Wiese.
These complex interdependencies are described in a joint infrastructure vision statement. It outlines the requirements of all the individual parties. The four-track connection and the first stage of the Gateway Basel Nord terminal are to be the first steps. The implementation of the staggered project will result in a major construction site that will remain in place for a decade. The entire project is taking place under strict ecological guidelines.
The parliament has received a request for 115 million Swiss francs for the new port basin. In return the canton will have the opportunity for urban development on the land currently taken up with port and rail infrastructure.
Also read: