Starting in March, Deutsche Bahn will operate 17 Stadler KISS double-deckers under its IC2 service.
Deutsche Bahn announced it was purchasing the 17 trains, which had been operating for Westbahn in Austria, in July 2019. They will build up the company's existing vehicle fleet, especially in line of recent news that it had to stop accepting the new Bombardier TWINDEXX trains because of serious operating faults.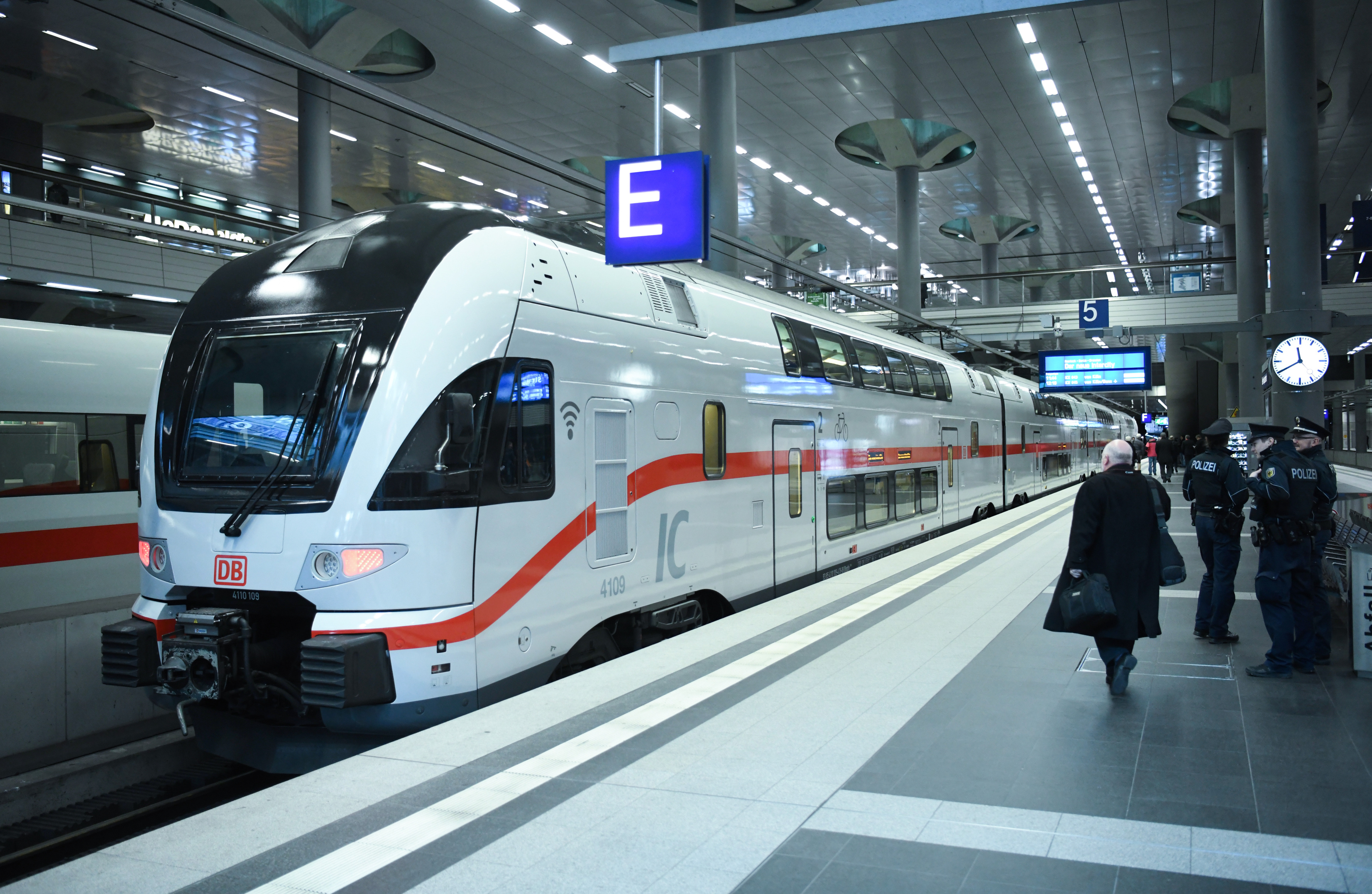 The first nine electric multiple units will start operating on the Rostock-Berlin-Dresden line from 8 March. Now in full IC2 livery, DB has presented the first of these new Stadler double-deckers to the public at Berlin Central Station.
"These most recent additions to our fleet will make it possible for us to run services every two hours between Rostock, Berlin and Dresden all day. With new trains and new services we are step by step making our contribution to protecting the climate and aiding the mobility transition in Germany."
The new IC2 trains are four-car units with 3oo seats. They feature wifi, a reservation system, and modern passenger information displays. They have plenty of room for luggage and eight bicycles. Two travel cafés sell drinks and snacks. Panoramic windows both on the upper and lower decks as well as varied seating contribute to a pleasant travel experience. Passengers with reduced mobility can access the trains via an on-board ramp. There are two wheelchair spaces and an accessible toilet. A guidance system in braille helps the visually impaired find their way.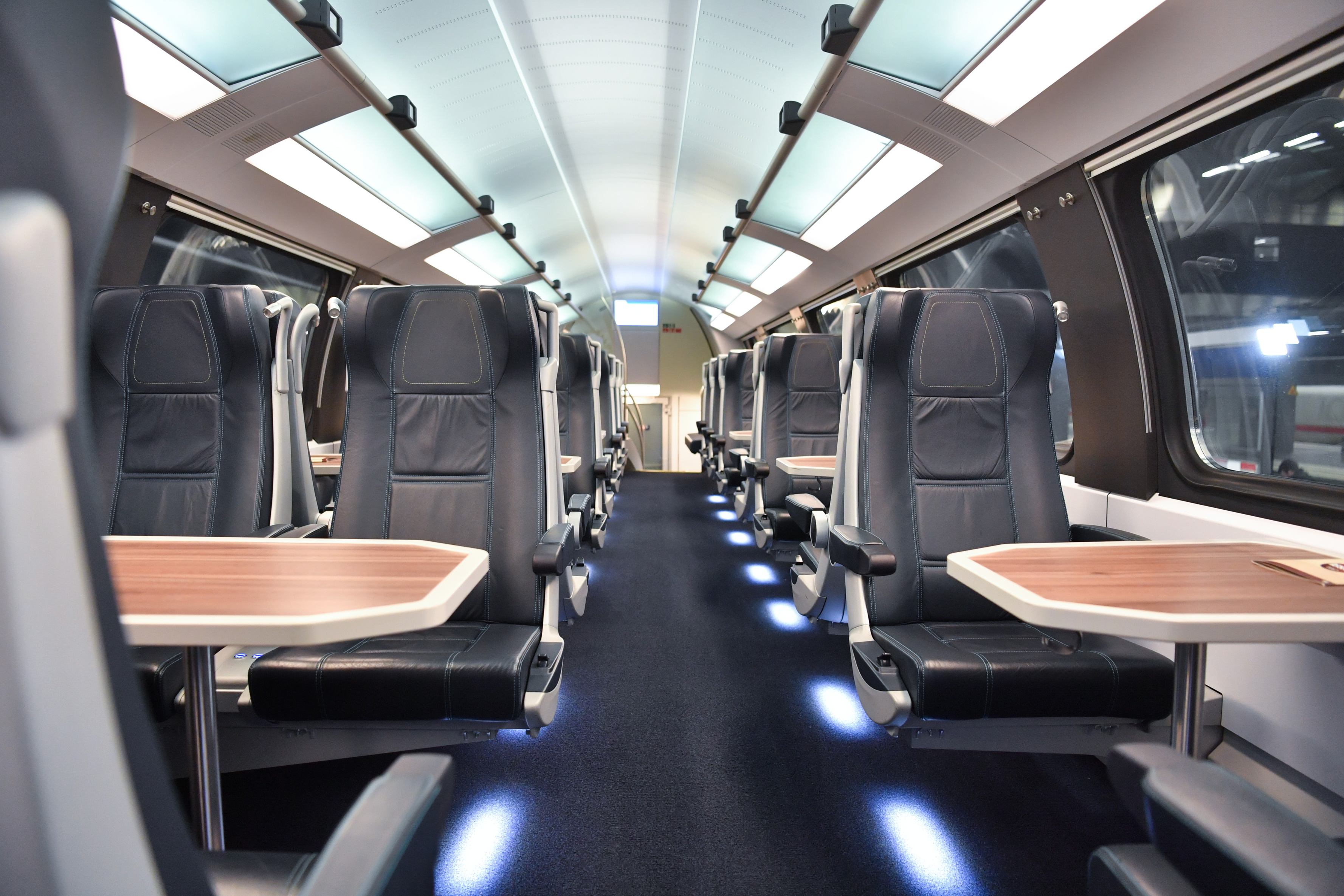 © Deutsche Bahn AG | Oliver Lang
The long-distance route Dresden-Berlin-Rostock is part of the new company strategy 'Starke Schiene' (Strong Rails), via which DB is trying to move more passengers and goods to rail. It is Deutsche Bahn's stated goal to double the number of long-distance passengers to 260 million per year.
DB Fernverkehr (the company's long-distance arm) is currently investing 8.5 billion euros in improving its fleet. Deutsche Bahn as a whole is investing in excess of 12 billion euros in its vehicle fleet by 2026.
Also read: