Deutsche Bahn AG, DB Engineering & Consulting, and JSC Ukrzaliznytsia (Ukrainian Railways) have signed a Memorandum of Understanding on strategic collaboration.
The MoU, which will run for a period of three years, will see Deutsche Bahn give Ukrainian Railways advice and support with regard to business and technical questions. Prime Minister Oleksiy Honcharuk, the Minister of Infrastructure Vladyslav Kryklii and DB's Head of Infrastructure Ronald Pofalla signed the agreement in Kiev on 5 February.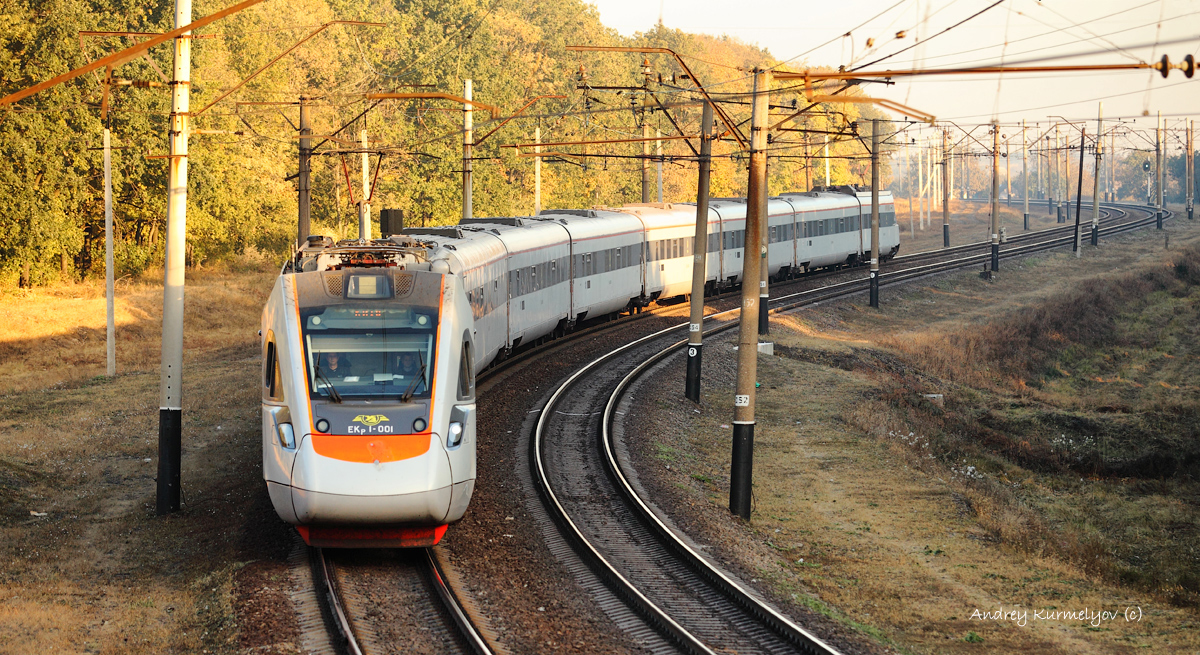 The goal of the strategic partnership agreement is to transform Ukrainian railways step by step over the coming years, from the analysis and reorganisation of the different business operations to the optimisation of operations and management. With a network measuring 27,000km and around 250,000 employees, the Ukrainian rail network is one of the most significant in eastern Europe. DB's subsidiary DB Engineering & Consulting will act on behalf of the company. It is one of the leading companies in its field.
"I'm pleased that our collaboration with Deutsche Bahn is taking shape. In our negotiations we have agreed on a format for our work together, where we maintain full control of Ukrzaliznytsia. At the same time we can consult German experts in order to create whole new – European – standards in rail for the company. I'm counting on the fact that the German zero-tolerance policy towards corruption will help us change the status quo at Ukrzaliznytsia. And finally, we're expecting an impressive result, not just with regard to the company's books, but also with regard to passenger comfort."
The first phase of the strategic co-operation between the two parties should last three months. After this, the parties will negotiate a co-operation contract to assess the operations of UZ and develop a roadmap for improving the company's operations. UZ says it will not be paying for this first phase; furthermore, any paid services under this co-operation will be subject to Ukraine's procurement laws and regulations.
Projects that are identified to improve operations for UZ as a second phase will be open to competitive public tenders. DB Engineering & Consulting can participate in these on equal terms along with any other interested, qualified third party.
Following the completion of the implementation phase, Ukrainian Railways may wish to benefit from DB E&C's advisory services on a longer-term basis. This too would be managed by way of a competitive tender.
"This will be a major and attractive task that our engineers and managers will solve. DB E&C will incorporate its experience from the German network, where its employees plan and oversee several billion-euro projects. For more than 50 years now DB E&C has stood for successful consulting and major projects in the whole railway sector."
Until the end of 2021 experts at DB Engineering & Consulting will analyse the situation of JSC Ukrzaliznytsia. They will develop a milestone, make experienced management staff available and will consult in all steps of the restructuring.
"The expertise of 'Made by Deutsche Bahn' is highly rated and that's demonstrated by our orders received year on year. We're pleased to contribute to this project that will be seminal for Ukraine."
Also read: