The German state railway operator Deutsche Bahn (DB) says it will invest 12.2 billion euros in its infrastructure in 2020. It will improve tracks, stations and bridges nationwide.
Over the course of 2020 Deutsche Bahn will renew 1,800km of track and 1,900 points, modernise 160 bridges and upgrade 800 stations. The investment budget of 12.2 billion euros is 1.5 billion euros higher than in 2019.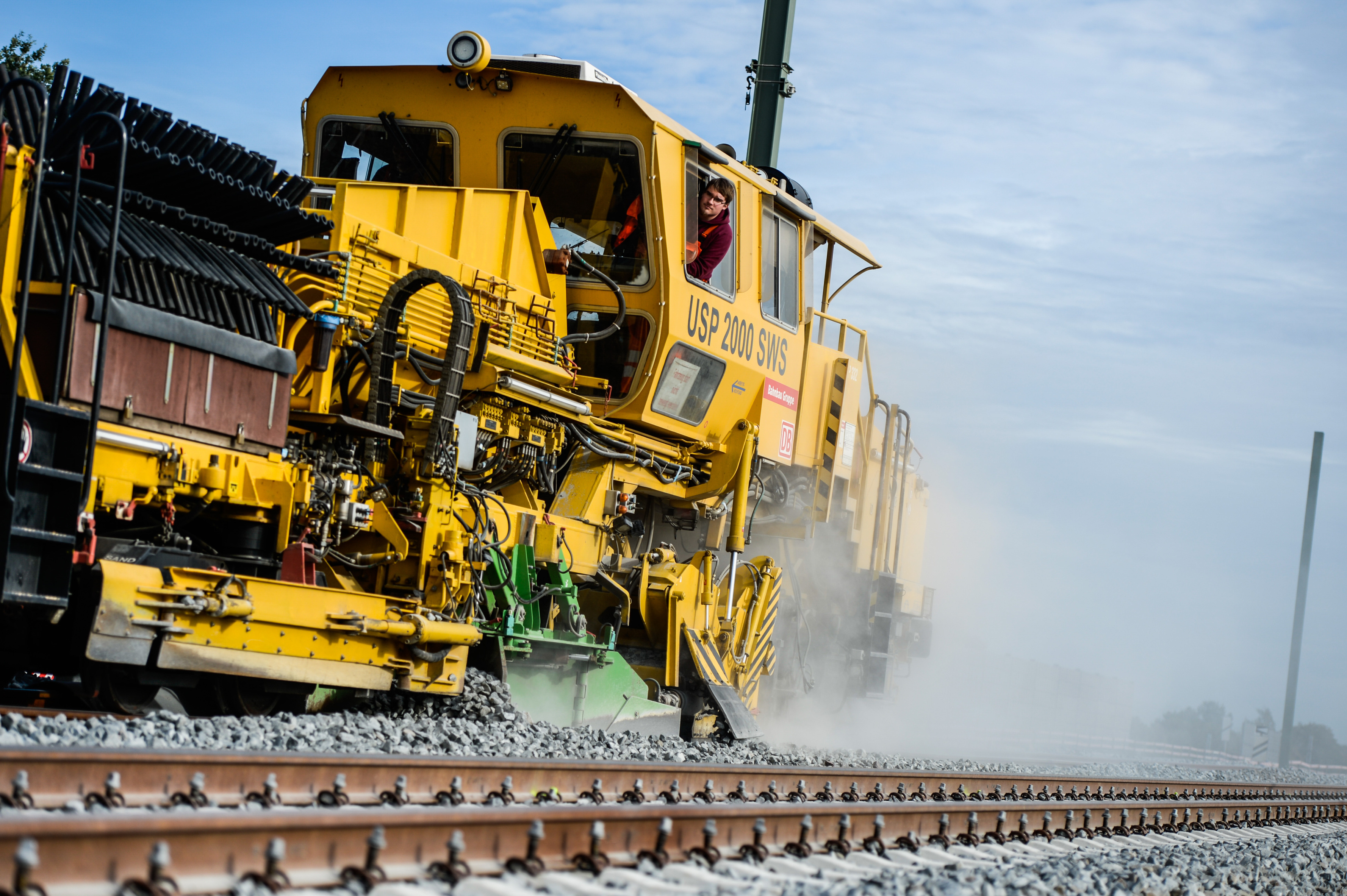 The station improvement works alone will cost 1.6 billion euros and range from making them more accessible and improving customer information to full refurbishments.
"This is the largest sum we've ever had at our disposal in a year to invest in modern infrastructure. We will use these funds to continue to improve the rail network, make our stations big and small more attractive and push ahead with our construction projects throughout Germany. Thanks to the political support we're embarking on a decade of investment."
As a result of these major construction projects, DB Netz (the company's infrastructure arm) will hire a further 2,000+ skilled workers in 2020.
"We're building everywhere in Germany in 2020 – and we're doing that in a more customer-oriented manner than ever before. This is made possible thanks to the new funding package, which for the first time ever also includes extensive means for replacement bridges and passing track and we need these to reduce the construction site impacts on our customers."
Infrastructure Investment Breakdown
Around 5.4 billion euros from the funding package (LuFV III) will go towards the existing rail infrastructure, particularly the tracks, points, signalling equipment, bridges and stations
2.2 billion euros will go towards expansions and new construction
A further 2.2. billion euros will come from other budgets such as the GVFG – a law overseeing federal funding to improve municipal transport conditions
DB will make 2.4 billion euros of its own funds available for the maintenance works
The LuFV III funding package will run for a period of ten years, rather than five, as was the case with the last funding package. This gives DB more security around planning.
The German transport minister Andreas Scheuer, the CEO of Deutsche Bahn, Richard Lutz, and DB's Head of Infrastructure, Ronald Pofalla, signed the final version of the LuFV III funding package in the presence of Finance Minister Olaf Scholz on 14 January. The investment from the federal government and Deutsche Bahn over the ten-year period will total 86 billion euros.
Also read: