Lantal: Comfortable All Across Switzerland
The new trainsets of the Südostbahn (SOB), reflect innovation and top-tier comfort. They were developed in merely two years. The inimitable copper colour on the outside of the new vehicles is not the only major change.
Contrary to the older models, the trainsets stand out with a new, spacious interior concept that includes catering zones as well as a special family zone. The upscale First-Class section interiors are outfitted with Lantal velvet upholstery fabrics. The dark design radiates elegance and perfectly matches the wood-clad seats. They complement the discreet premium interiors.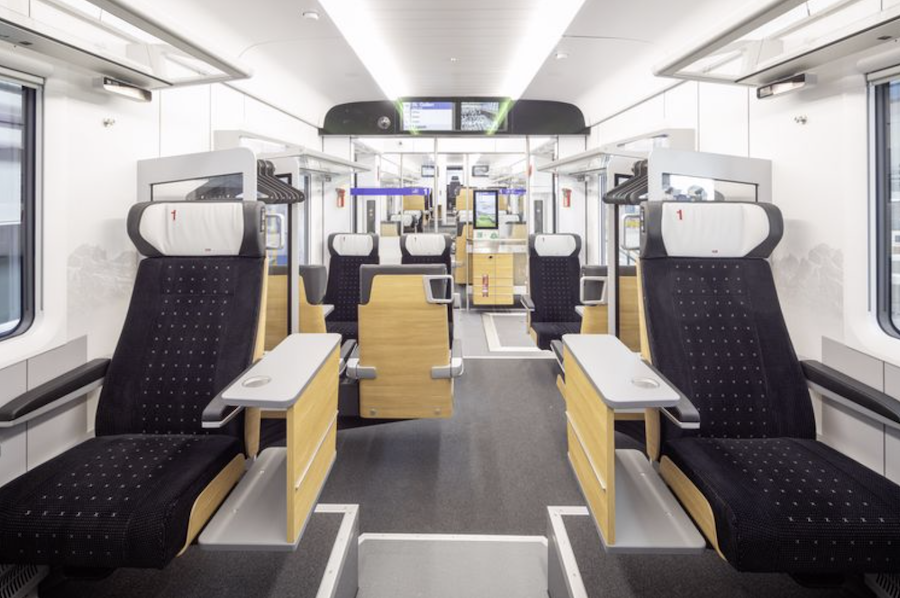 Lantal also supplied the leather headrest components with signature embroidery for all trainsets.
The trains will be commissioned on the route between St. Gallen and Luzern starting in late 2019. As from December 2020, the Südostbahn will begin serving long-haul travellers in cooperation with the SBB, alternating between the Zürich-Locarno and the Basel-Locarno lines. Thus, the new trains will traverse Switzerland, true to their name "Traverso" which means "cross" in Italian.
Lantal is proud to have made a contribution to the Traverso project and congratulates the Südostbahn on the new trains!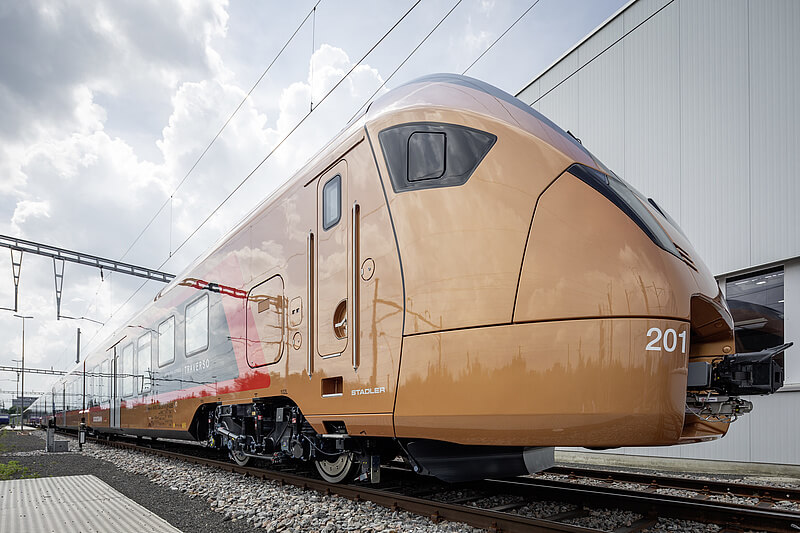 About Lantal
Lantal is a leading supplier of railway interior textiles and services for railway applications. With 130 years of experience, lasting partnerships and high ­quality and innovative refinements, Lantal supply all major rolling stock and seat manufacturers as well as specialised completion firms in the rail industry, working with more than 80 rail system operators globally.
The company's longevity give them the skill to combine tradition with innovation to create a high-performing business model, rapidly delivering high quality train interior textiles, parts and services to an international market.