Our IGW plant in Suzhou is very honoured to be awarded the title of "Outstanding Supplier of 2018" by CRRC Zhuzhou Locomotive Co., Ltd. (ZELC).
We are very grateful to ZELC for its support and recognition of our work in all aspects.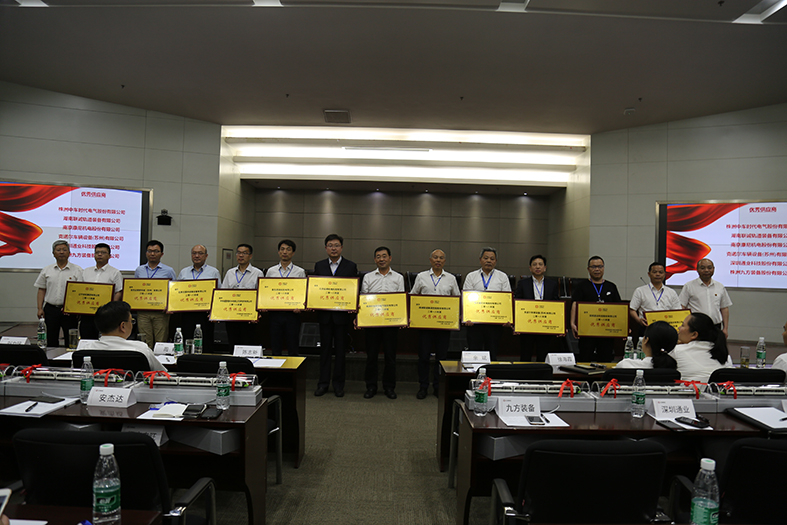 We entered the Chinese market in 1995, during the past 24 years, we've developed extensive and intensive cooperation with ZELC. We always go for a long-term partnership with our customers, which works out very well with ZELC. In the domestic market, together we've successfully delivered metro and LRV projects in cities such as Shenzhen, Changsha, Guangzhou, Zhengzhou, Shanghai, Wuhan, Nanning, Urumqi, Ningbo and many more. In addition, we've also successfully cooperated in a number of overseas export projects, including Izmir in Turkey, Kuala Lumpur in Malaysia, Singapore, Macedonia, Mumbai in India, Czech EMU, Switching Locomotive in Berlin and so on. These successes could not be realized without the passionate contribution of our employees. Each team creates its own added value in order to deliver our product that exceeds all the expectations.
We will continue to improve our product reliability and our after-sales service system, as well as optimize our production and supply chain structure, in order to create even more stable value for our customers. We are very grateful for the trust of CRRC Zhuzhou Locomotive Co., Ltd., and we will continue to uphold our passion to exceed.
About IGW
The rail industry requires a highly specialized approach. Millions of people and companies depend on trains, trams and metros every single day. Reliability is crucial. IGW has provided customized, robust and efficient drive systems for this unique market since 1993. We have delivered so far over 100,000 gearboxes and gear couplings for the most prestigious rail projects all over the world.