A Heritage-Protected Building Is Turned into a Train Station of the Future – Environmentally Conscious and Functional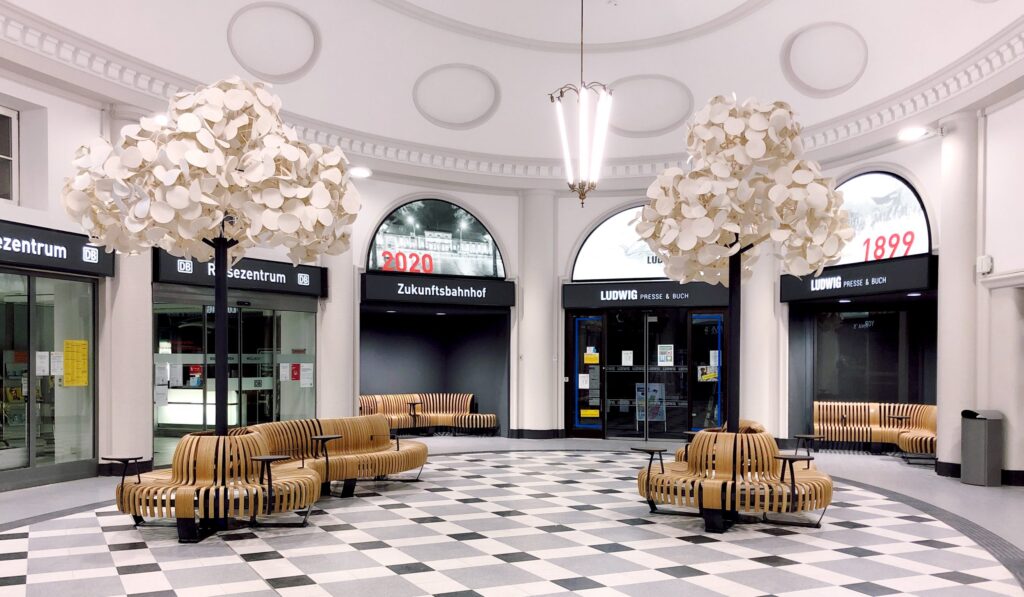 The Coburg train station is listed for preservation and has been redesigned with AUWEKO and Green Furniture Concept products. Curved seating furniture of the series "Nova C", artificial, noise- and pollutant absorbing "trees" of the series "Leaf Lamp Tree", combined with our hygienic "KENDO" waste bins, turn the reception hall into an inviting place to stay. Visitors can take a seat on the reconstructed historical floor in comfortable sitting accommodations, recharge their batteries as well as enjoy their stay in a quiet and attractive atmosphere in the best possible way.
Special attention has been paid to sustainability in the furnishings: Wood from 100% certified sources, steel and plastic from recycled raw materials.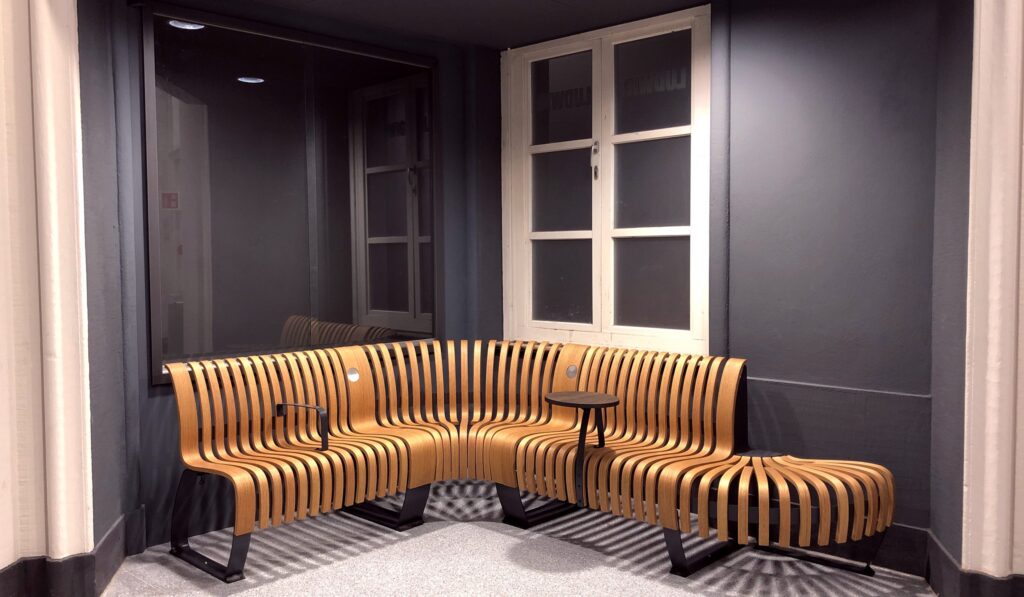 This is what the train station of the future looks like. AUWEKO is pleased and proud to have been involved in this project and wishes a pleasant stay!
You can find more information in the StationsAnzeiger der Deutschen Bahn
This article was originally published by AUWEKO.