80 Percent Green Electricity by 2030 Says Deutsche Bahn
Germany's national rail operator has announced that 80 percent of its electricity will come from renewables by 2030. Deutsche Bahn is already the country's largest consumer of green electricity.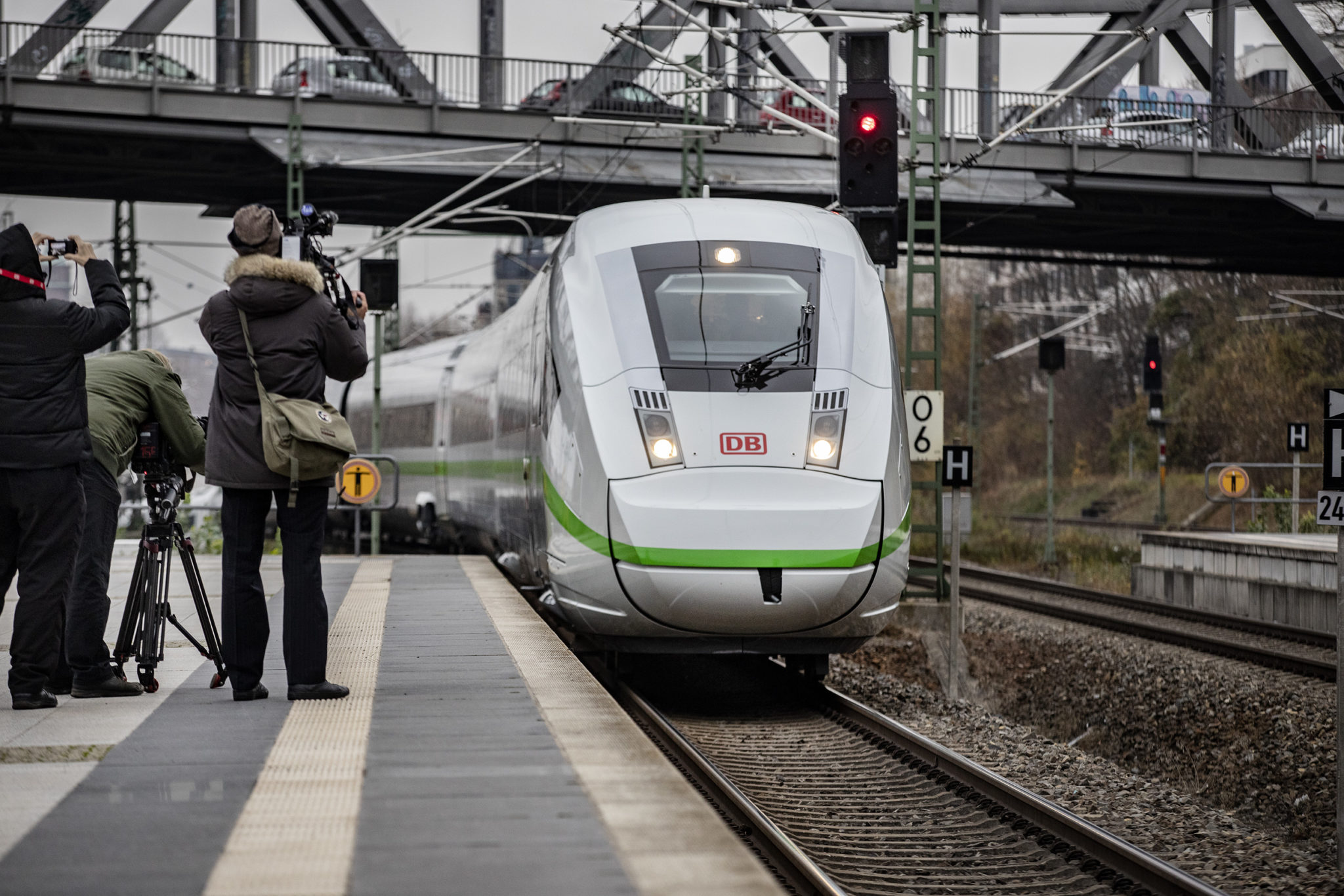 In 2018 DB has seen a 13-point increase (from 44 percent in 2017 to 57 percent in 2018) in the amount of electricity coming from renewables. Commenting on this Deutsche Bahn CEO Dr Richard Lutz announced the new environmental push to 80 percent. The transport minister Andreas Scheuer was also present.
Dr Richard Lutz said during a press conference in DB green flagship train, the ICE 4:
"We're exploiting rail's advantages when it comes to our climate even more strongly and deliberately! It's obvious: taking the train is active climate protection. There's no other mode of transport that takes care of the environment in such an effective, sustainable manner."
Continuing, he said that Deutsche Bahn will invest an additional 50 million euros in active climate protection over the coming years.
The original goal had been that Deutsche Bahn would obtain 70 percent of its electricity from renewable sources by 2030. Dr Lutz said that Germany's 15 biggest stations would be supplied exclusively with electricity from renewable sources starting in 2019.
Deutsche Bahn's Electricity Sources in 2018
57 percent renewables
18 percent coal
9 percent nuclear energy
7 percent lignite
8 percent natural gas
1 percent other
By comparison, the current percentage of electricity coming from renewables in the public grid is 41 percent.
Federal Transport Minister Andreas Scheuer said:
"Green electricity from renewable sources is what will power us in the future. By increasing its renewable energy percentage Deutsche Bahn is making a big contribution to us achieving our climate targets and it is reinforcing its position as being the most environmentally friendly mode of transport in our digital society. We're continuing to energise the rail system. We're launching two new initiatives to deliver electrification via overhead lines – a federal programme for regional passenger routes and an expansion of the 'electric freight railway'. We are also supporting the use of trains powered by alternative sources by implementing a special new funding programme."
The rise in the renewable energy percentage Deutsche Bahn has seen in 2018 has stemmed largely from the long-distance sector, which went completely green at the start of the year. Since 1 January 2018 the more than 140 million passengers have travelled using 100 percent renewable energy.
In 2019 DB Regio and DB Cargo services will be used to drive the company's environmental balance sheet in Germany. Interestingly, at 10 terawatt hours annually for rail travel Deutsche Bahn is one of the biggest electricity consumers in Germany.
Green Rolling Stock: the ICE 4
The ICE 4 is a veritable lightweight. Despite its 830 seats, the cutting-edge ICE 4 train weighs 670 tons. That makes it more than 100 tons lighter than an ICE 1. Consequently its energy consumption per seat is down by 22 percent. In addition the ICE 4 has been made out of environmentally friendly, recyclable materials.
Read: DB Opens its First Carbon-Neutral Depot for ICE Trains in Cologne
The new European rail timetable comes into effect in four weeks' time. The ICE 4 will then travel on the new high-speed line between Berlin and Munich for the first time. It will also operate between Berlin and Hamburg and between Cologne and Frankfurt and Stuttgart. Furthermore ICE 4 trains will be deployed between Hamburg and Cologne. By the end of the year 25 ICE 4 trains will be in service.