The Technical University Chemnitz and Deutsche Bahn will establish a digital railway test site to explore digitalisation and automation technologies for the rail sector under realistic conditions. The project would use federal funding.
The technologies the project wishes to test in the Ore Mountains region of Germany are signalling and train control technologies as well as solutions for better reception. The technologies in question relate to both on-board and trackside systems.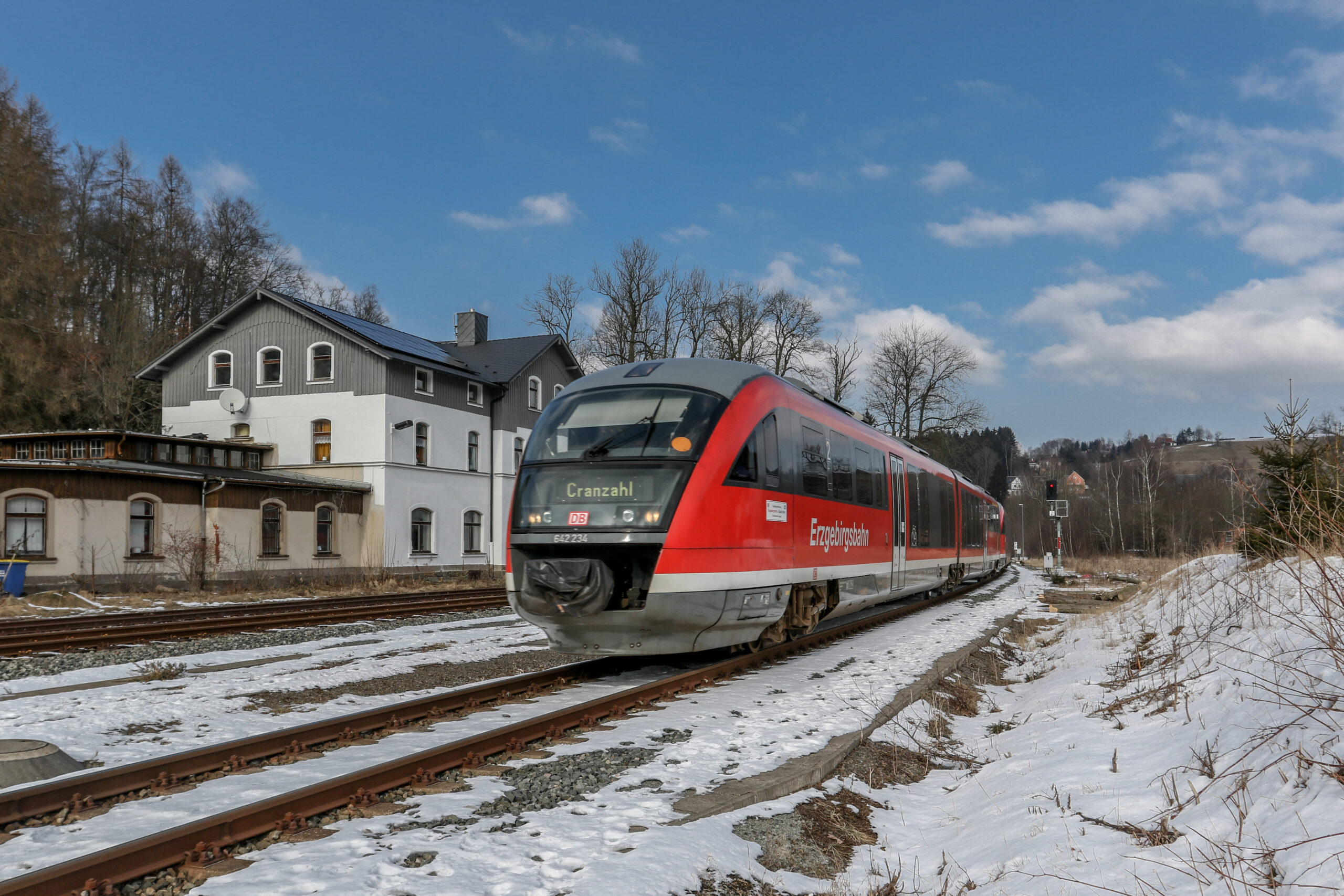 The Minister President of Saxony, Michael Kretschmer, pointed out that the state government has been supportive of this research project for a long time. Consequently, Saxony would fund a co-ordinator, who would assist the TU Chemnitz in planning, controlling and implementing the local research infrastructure.
"I'm very pleased about the commitment and support from the federal government for this unique and ambitious project. Here in Annaberg-Buchholz the focus is on practical research all around mobility and the railways of the future. The joint commitment by all parties doesn't just strengthen Germany as an innovation location, it is also a boost to the Ore Mountains economic region and the whole of Saxony."
To establish a suitable research platform the federal government will provide up to 15 million euros, following all the relevant budgetary checks. There are three core areas of research:
the establishment of 5G masts, supply media and further field elements along the Annaberg-Buchholz-Schwarzenberg railway line
the modernisation and expansion of existing buildings along the route so they have working and operating rooms with the latest technology
the acquisition and conversion of multiple units as test vehicles
"The digital future of the railway has already begun in the Ore Mountains. Since 2018 Europe's first digital signal box, located in Annaberg-Buchholz, has been reliably controlling train traffic. Now we're expanding the test site further and are working intensively on using the 5G mobile standard for rail operations."
Also read: