Deutsche Bahn has opened a new training centre in Cologne. It is the largest and most modern of its kind in Germany.
It will train around 250 apprentices per year over an area of 7,200 square metres. Furthermore, the centre will provide training for dozens of individuals wishing to switch to the rail sector and it will provide on-going training for existing staff in Cologne and the whole of North-Rhine Westphalia.
"DB is currently massively increasing its capacities in training and further training. In doing so we're investing in the future and in a strong rail sector."
Martin Seiler said that on the one hand the company was employing thousands of new people who all needed to be well trained. On the other hand digitalisation and the associated transformation to jobs increased the need for training and seminars.
"The location Cologne Dellbrück offers the most modern learning conditions and has role-model character."
Vehicle Maintenance
When it comes to vehicle maintenance, trainees will be able to work on original equipment that is actually fitted in trains. For example, the new centre has coffee machines from the on-board restaurants, air-conditioning units, different toilet models and the standard train control systems. However, the training centre also makes use of the potential of virtual reality (VR). Coupling trains, setting points or repairing an ICE pantograph: innovative VR applications are put to use to practise a number of different jobs.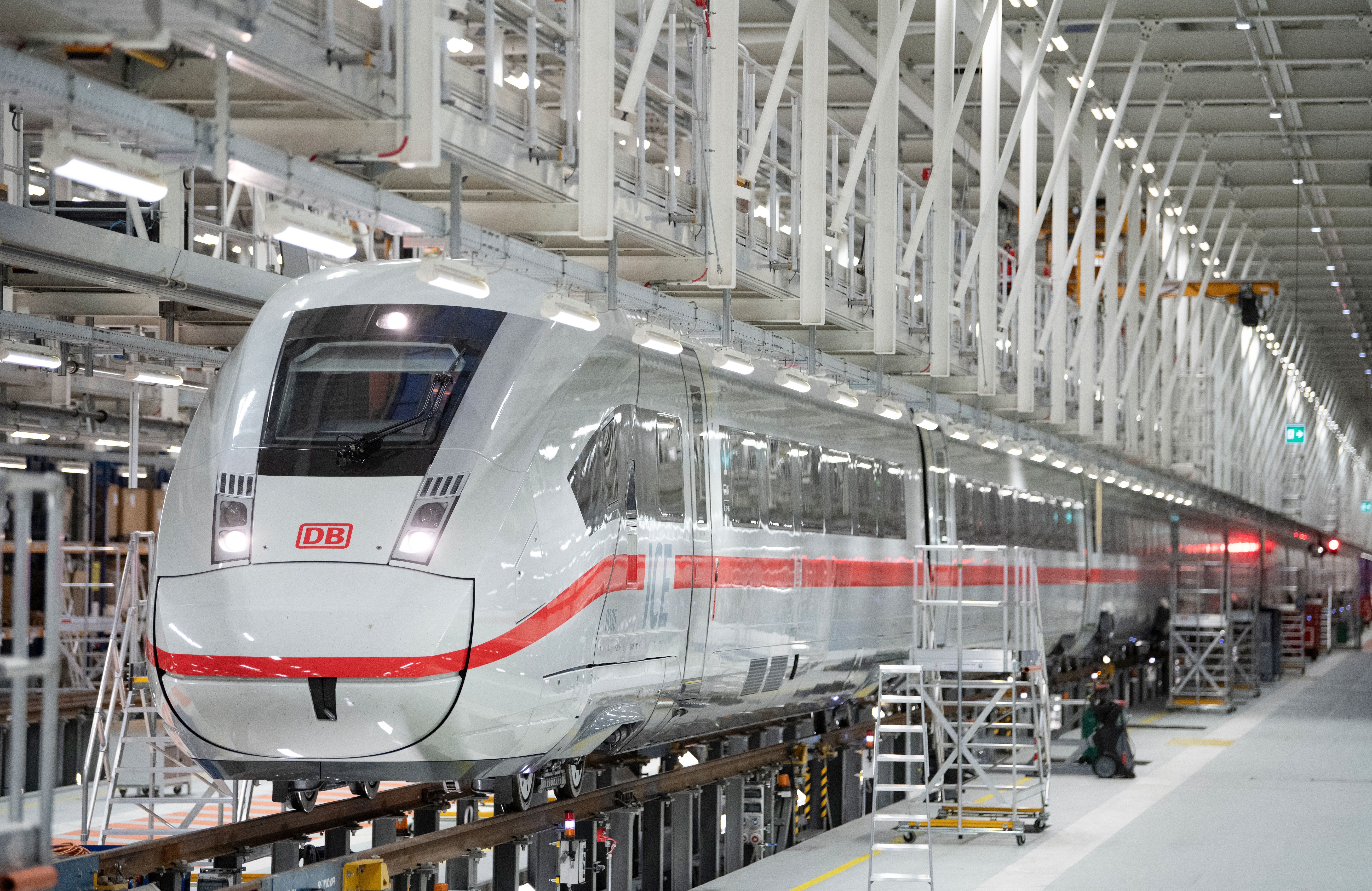 One of the more eye-catching pieces of equipment is the 2.2t train simulator for the locomotives series 185/192. Train drivers can use it to perform test drives and exams. It can simulate weather conditions such as snow, fog and heavy rainfall.
Construction of the new centre began in August 2018. It combines locations in North-Rhine Westphalia that were previously separate, turning them into a high-performance unit. The Deutsche Bahn subsidiary DB Training, Learning & Consulting will run it.
Also read: