ZF is working with Deutsche Bahn AG (DB) to test [email protected], a new advanced condition monitoring system for the rail sector.
[email protected] allows extensive condition monitoring of the components on board the "advanced TrainLab" – a DB test vehicle based on an ICE-TD, which is now running on tracks in Germany for testing purposes. [email protected] also allows the operator to monitor condition of the rail infrastructure for potential hazardous spots, further augmenting safety and efficiency in rail transport in the process.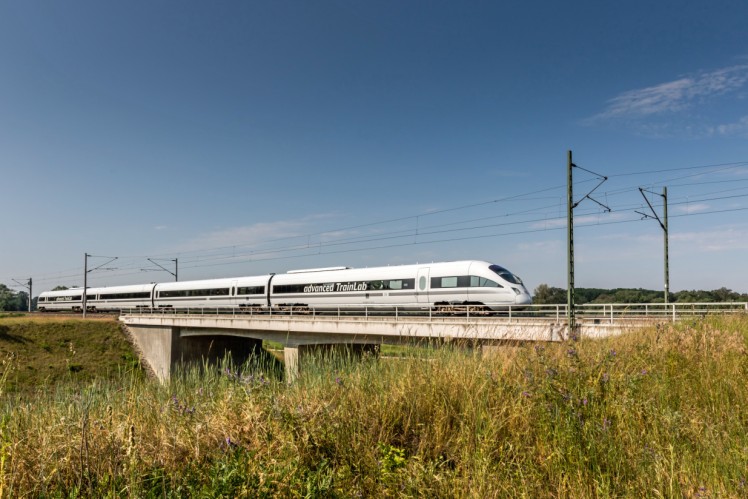 Mobility is a necessity of modern-day society. In Germany alone, 18.4 million people commute to work every day – 59.4 percent of the country's entire workforce. And this figure is still rising. The passenger car remains the commuter's preferred choice, but traffic jams, a lack of parking space and pressure to reduce emissions call this preference increasingly into question. If rail transport is to play a greater role in society's mobility mix, trains need to withstand peak periods and faster cycle times, and become more efficient to operate. Service interruptions also need to be eliminated.
On Track for the Future
Consequently, Deutsche Bahn is conducting research with the advanced TrainLab – a rolling test laboratory based on a Class 605 multiple train unit (ICE-TD) – on the use of new, innovative technologies designed to achieve these objectives. ZF is working with DB and has incorporated its [email protected] system into the diesel-electric trainset.
"The DB test train provides a unique opportunity to test our advanced condition monitoring system for rail equipment under real-world conditions.
"Our company works under the motto 'mobility-life balance' across all ZF business units with a view to achieving the objective of clean, safe mobility for everyone at all times. ZF technologies such as [email protected] help increase the efficiency and safety of all types of rail vehicles."
The advanced TrainLab has been up and running since November 2018. The ZF system was installed during the last upgrade to the train in August. You can find out more about DB's test vehicle here.
All-Round Monitoring
On board the advanced TrainLab, ZF fits wireless accelerometers to the train's unsprung bogie. These accelerometers can also be used to record the operating temperatures, oscillations and vibrations, as well as the tilt angle of the train. Wheel to rail contact can also be monitored. As such, [email protected] not only monitors the condition of the rolling stock, but the condition of the track as well.
Measurement and route data are transferred to the ZF IoT Cloud and can be downloaded using a computer or mobile device for analysis and visualisation. This way the operator receives analyses in real time, which help identify the condition of the rolling stock or the infrastructure and helps facilitate condition-based maintenance cycles. [email protected] helps to ensure the entire rail fleet is operating smoothly and as cost-efficiently as possible. Passengers benefit from more efficient rail transport and enhanced train availability.