Proposals for a new Global Centre for Rail Excellence in South Wales has received a boost after backing from five prominent Welsh politicians.
Tonia Antoniazzi MP (UK Welsh Affairs Select Committee member), Christina Rees MP (Shadow Welsh Secretary), Lee Waters AM (Deputy Minister for Economy and Transport), Jeremy Miles AM, and Cllr Dean Cawsey, all visited the site and heard about the proposals to bring economic investment and growth into the area.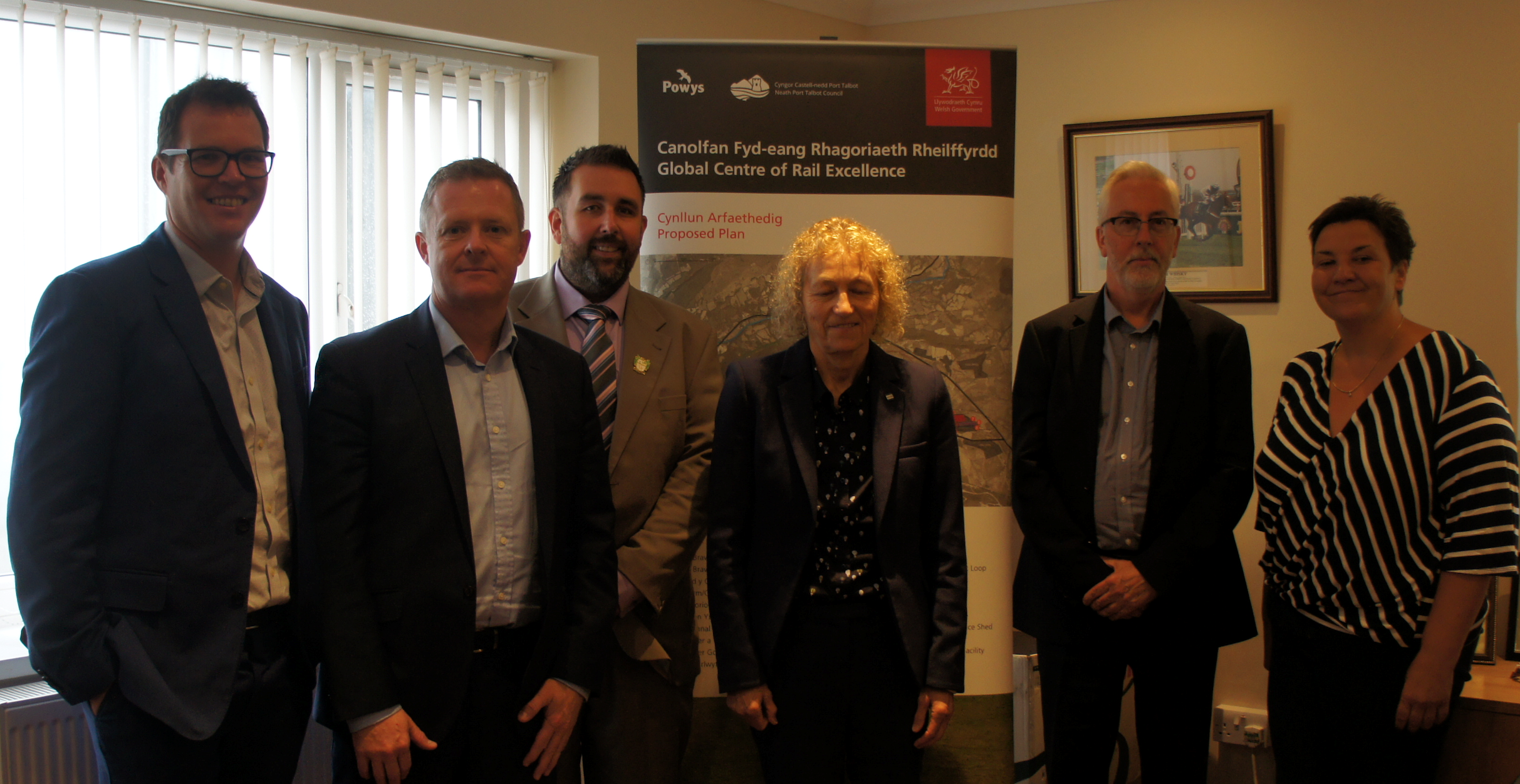 "Following several body-blows to the manufacturing industry in Wales in the past few years, it is great to be faced with the prospect of the Global Centre of Rail Excellence being proposed at the heart of the valleys and South Wales coalfield. The development will bring well-paid long-term jobs, through both direct employment and via the supply chain, as well as an opportunity for sustainable regeneration across the Dulais Valley and South Powys area."
Leading The Way
Spearheaded by the Welsh Government and supported by the Railway Industry Association (RIA), the proposed new centre will include a rail testing complex with two electrified oval tracks for testing speeds of up to 110mph, secure storage for around 400 vehicles, a large and well-equipped maintenance facility, a decommission facility and R&D innovation accelerator, an education centre and office space and other training facilities.
"We were delighted to help showcase this important site to Ms. Antoniazzi, Ms. Rees, Mr. Waters, Mr. Miles and Cllr. Cawsey today as a part of the RIA Rail Fellowship Programme, and would like to thank them for their support in developing the Global Centre of Rail Excellence."
The rail industry is seen as vital to the Welsh economy providing £1.14 billion in growth, employing 20,000 people and £388 million in tax revenue. It is hoped the new centre will provide a further, much needed boost.
"There remains much hard work to be done but I really welcome the opportunity to visit the site, which put the scale of ambition into proper perspective."
Also read: