Deutsche Bahn has stopped the acceptance of 25 new Bombardier InterCity 2 (IC2) trains, following grave problems.
Deutsche Bahn ordered a total of 42 double-decker IC2 trains from Bombardier Transportation in a bid to address a lack of capacity on the German rail network. Of these, 17 have been in service since the beginning of 2019. However, these have experienced grave problems. For example the 'operating system regularly breaks down' when changing travel direction. As a result, Deutsche Bahn is refusing to accept the remaining 25 trains from Bombardier until the issues are fixed.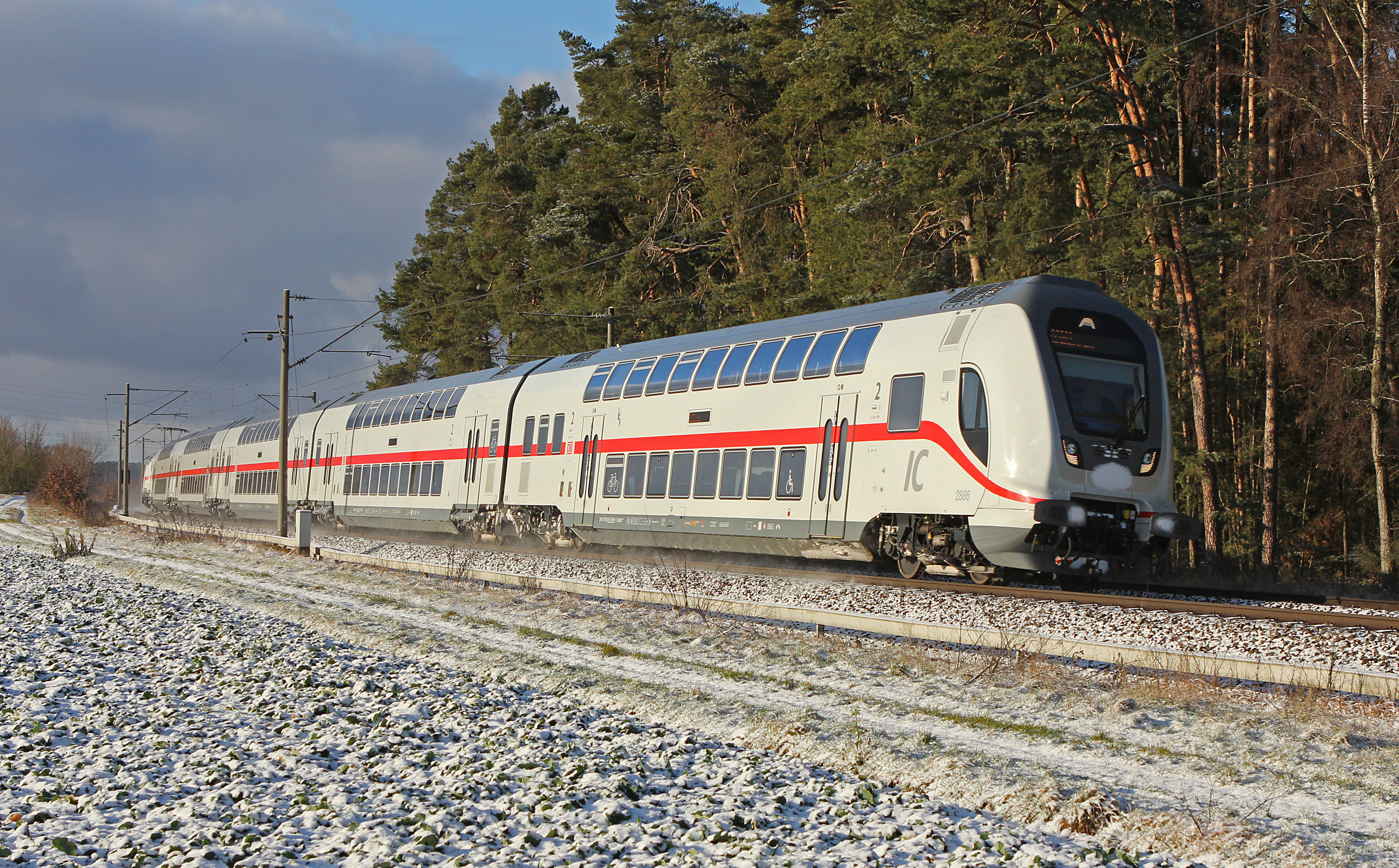 It was as early as February 2019 that the German press began reporting on problems with the IC2 fleet. Der Spiegel reported that according to an internal memo around 60 problems had been found with the IC2 trains, with repairs lasting into 2020. At the time DB said that isolated problems were not unusual when it came to new vehicles. That view has now changed.
The total value of the contract between Deutsche Bahn and Bombardier amounts to 400 million euros (443 million USD). According to Süddeutsche Zeitung, DB is looking into claiming compensation.
The problems meant that the trains could only get going with two train drivers on board and even then the trains regularly got cancelled. Süddeutsche Zeitung reports further that it often took train drivers a full hour before departure to get the train up and running. A further complaint has been that Bombardier Transportation has regularly delayed equipping the trains with ETCS. According to MSN, Bombardier has agreed with Deutsche Bahn to work on a plan of action in order to make quick and significant improvements to the reliability of the IC2 trains.
This is not the first time Deutsche Bahn has had problems with Bombardier. The ICE4 trains, being manufactured by a Siemens-Bombardier consortium, had problems with the welding seams, for which a Bombardier factory in Poland was responsible. DB stopped accepting these for three months as a result.
Deutsche Bahn's former CEO, Rüdiger Grube, who left the company over an argument about his contract renewal in 2017, joined Bombardier Transportation as Chairman of the supervisory board in May 2019.
Also read: