Encapsulating its pioneering approach to sustainability, Deutsche Bahn, the largest railway operator and infrastructure owner in Europe, has ensured its green credentials are reflected throughout its new Cube office suites at Berlin's Central Station.
With a commitment to using 100% renewable power for all of its rail transports by 2038, the company's eco-friendly ethos is evident in every aspect of its brand new space.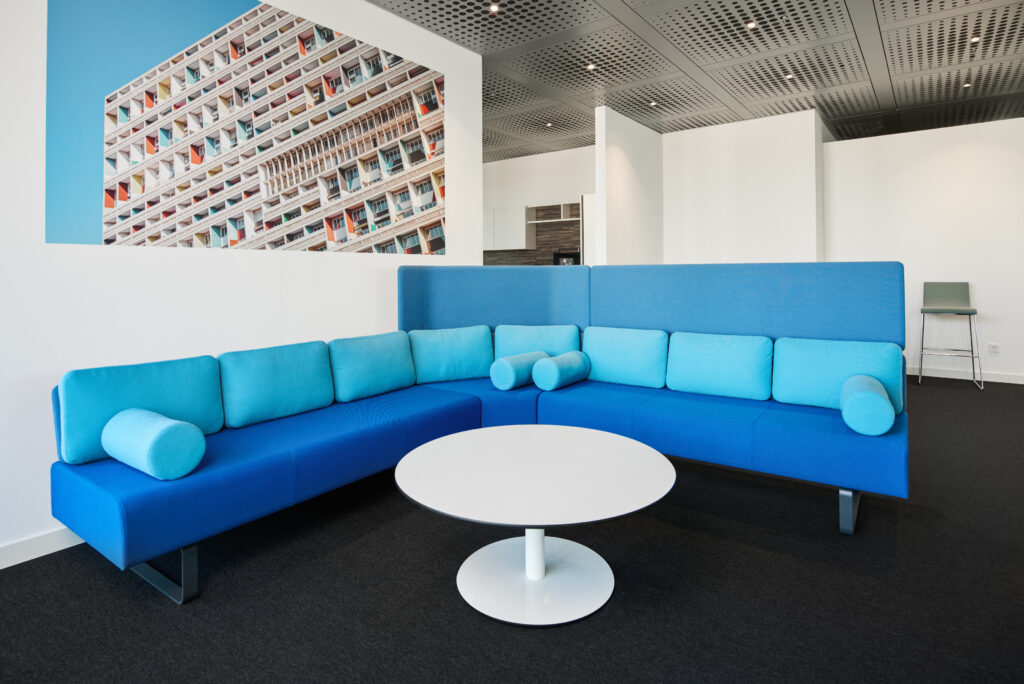 A Commitment to Upcycling
When office furniture gets old at Deutsche Bahn, the company doesn't throw it out. Instead, cupboards and tables are overhauled and reused in an upcycling process. This policy plays an integral role in the new Cube office suites, in which 700 items of used office furniture have been given a new lease of life. With old storage units transformed into new benches, shelves repurposed to create tables and cabinets, and furniture created by local carpentry and upholstery workshops using the designs of DB Real Estate, each element of the interior has been carefully considered to ensure the impact upon the environment is as minimal as it can possibly be.