Encapsulating its pioneering approach to sustainability, Deutsche Bahn, the largest railway operator and infrastructure owner in Europe, has ensured its green credentials are reflected throughout its new Cube office suites at Berlin's Central Station.
With a commitment to using 100% renewable power for all of its rail transports by 2038, the company's eco-friendly ethos is evident in every aspect of its brand new space.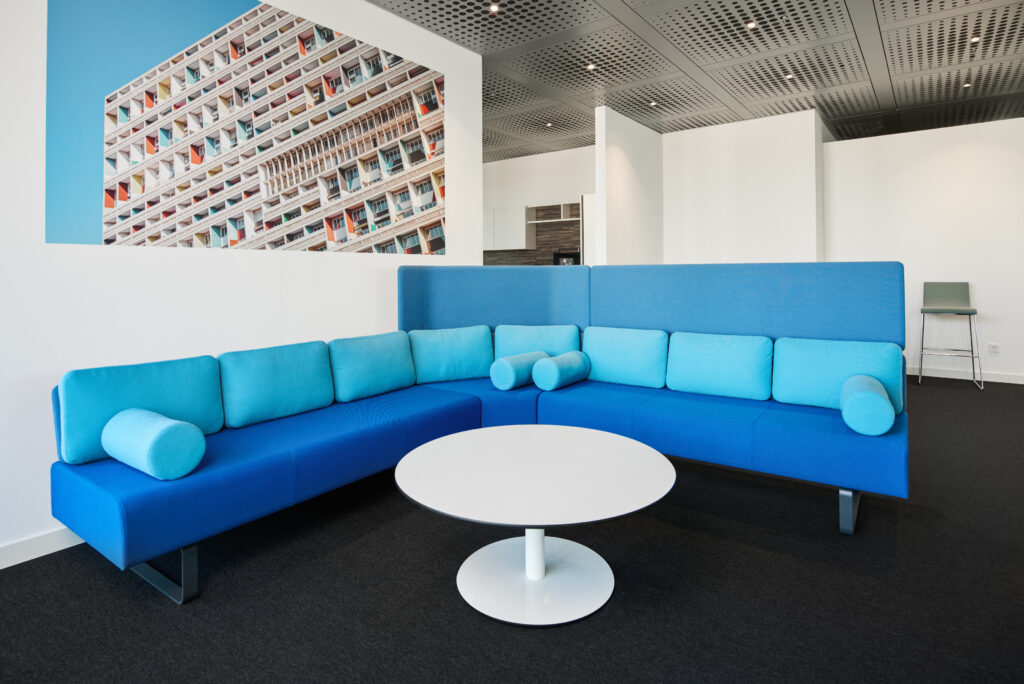 A Commitment to Upcycling
When office furniture gets old at Deutsche Bahn, the company doesn't throw it out. Instead, cupboards and tables are overhauled and reused in an upcycling process. This policy plays an integral role in the new Cube office suites, in which 700 items of used office furniture have been given a new lease of life. With old storage units transformed into new benches, shelves repurposed to create tables and cabinets, and furniture created by local carpentry and upholstery workshops using the designs of DB Real Estate, each element of the interior has been carefully considered to ensure the impact upon the environment is as minimal as it can possibly be.
"We tackle environmental protection from every angle. This goes for climate protection as much as for resource usage in the workplace. Upcycling lets us extend the lifespan of our office furniture and eliminate waste. At the same time, we reduce our consumption of natural resources and cut our emissions. This is all part of DB's green transformation."
A Zero Waste Aesthetic
Echoing this commitment to upcycling, Deutsche Bahn selected Oceanic – Camira's first recycled polyester to include plastic ocean waste – to upholster the site's chairs and sofas. With each metre of Oceanic containing the equivalent of 26 plastic bottles, this fabric selection perfectly complements the zero waste aesthetic that typifies the Cube suites. With even the carpets made from recycled materials,  Deutsche Bahn's green office fittings perfectly underscore the company's commitment to being an innovative employer and an eco-pioneer.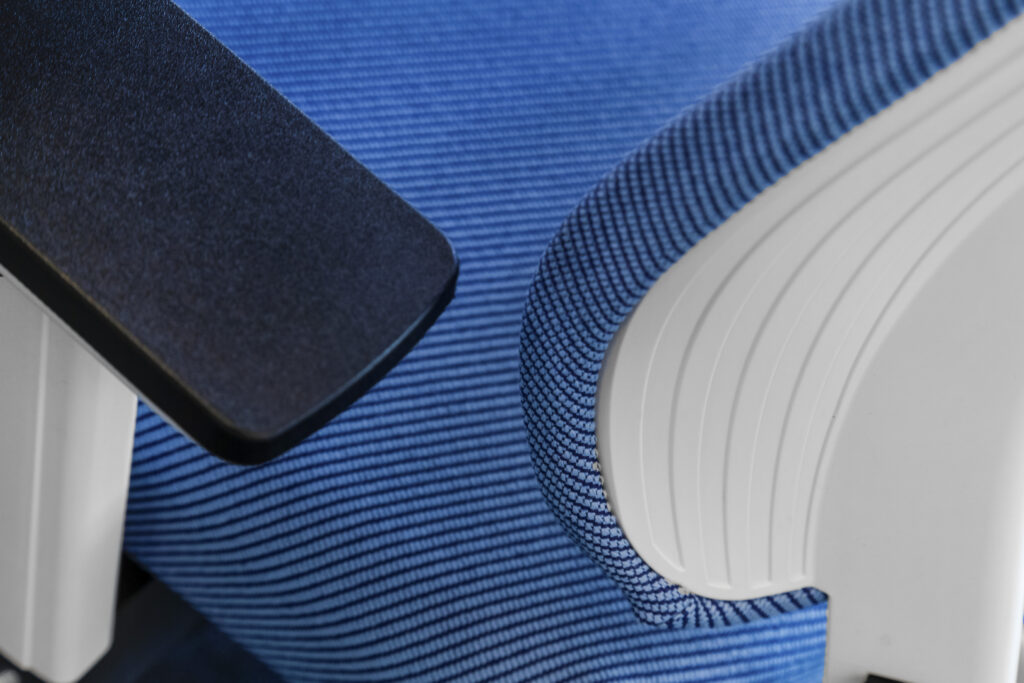 Not only is this sustainable space visually striking, it was also an incredibly cost-effective design approach – with the total investment in Deutsche Bahn's green office 50% below the cost of conventional office equipment, the project illustrates that upcycling is not only good for the environment, but for a company's bottom line too. You can learn more about the project and the ethos behind it here.
This article was originally published by Camira.