All Wired Up: Camira Unveils New Collection of Transport Upholstery
Wired is Camira's new made to order collection of performance upholstery fabric with intricate detail, created through different surface textures and weaving techniques.
Using different constructions of cut and loop moquette, the designs in Wired create a transport upholstery which combines both unique aesthetics and high performance. As a made to order collection with 17 patterns to choose from, the design effects span illusory, graduated and delicate dappling to set a tone of poise and refinement.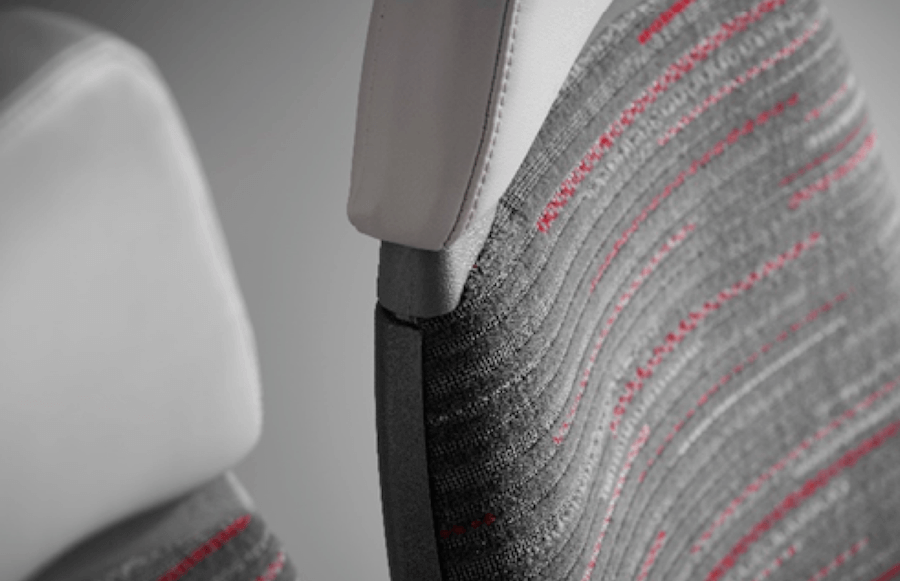 Wired meets all international bus and coach flammability standards, including the new European Flammability Regulation 118.02, and was awarded the Busworld 2017 Innovation Label.
About Camira
Camira Group is an award winning textile manufacturer and distributor, recognised for environmental best practice, selling some 8 million metres of fabric per year in 80 countries worldwide, for applications such as office interiors, cinema and auditoria, hotels, education, and of course mass transit.
Camira is an independent UK textile company with four manufacturing facilities in England (in Huddersfield and Nottingham) and a mainland European manufacturing plant in Lithuania. Recent installations include Swiss Rail, Transport for London (London Underground and New Bus for London), Manchester Arena, BBC MediaCityUK and University of Huddersfield.
Camira is trusted, specified and chosen by the word's top furniture manufacturers, interior specifiers and end-users, including the likes of HSBC, Google, Apple, Adobe, Microsoft and Facebook.
For more information, visit www.camirafabrics.com.