In Conversation with Camira: Transport Textile Experts for over 200 Years
With public transport undergoing such seismic changes over the last six months, we wanted to speak with Camira – one of the oldest manufacturers of transport textiles in the world – to get their perspective on the post-pandemic rail landscape.
Discussing their long heritage in creating fabrics for rail interiors, what they think future carriages will look like following the coronavirus outbreak, and the changes we can expect to see on the fabrics within them, we took a trip through the centuries in this Q&A.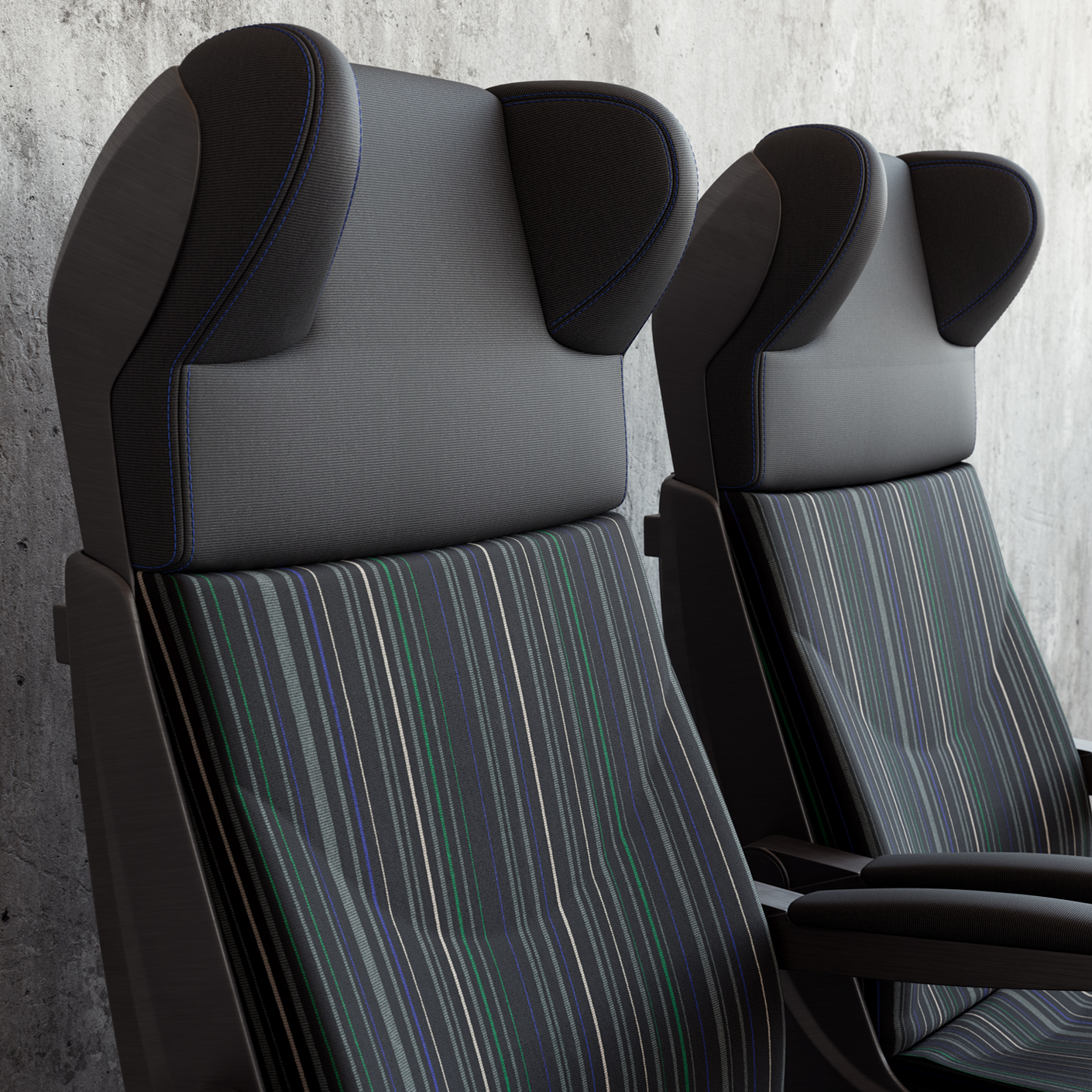 Firstly, could you tell us a little about your heritage in transport textiles?
Camira: Of course. We were founded as Holdsworth in the UK textile heartland of Halifax, Yorkshire, England back in 1822 – so it's fair to say that our roots in the transport industry are certainly well established. Throughout the 1800s we created speciality wool moquettes for railcar interiors and began our relationship with Transport for London, which has continued ever since! Specialising in transport textiles for the last two hundred years, we are committed to investing in state-of-the-art equipment, developing pioneering new products, and are constantly striving to remain at the forefront of this industry which plays such an integral part in our company identity.
You're based in the UK, but are your fabrics available in other countries?
C: Absolutely! Whilst our head office and our core manufacturing facility are located in Yorkshire, our reach is truly global – we have warehouse and distribution facilities in the USA, Australia (as well as the UK), a manufacturing plant in Lithuania, and we work with distributors in North America, MEI, Europe and Asia Pacific. On average, we sell our products to around 80 countries worldwide, so our textiles make an appearance in rail interiors across the globe; everywhere from Israel to France, New Zealand to Los Angeles, has a Camira fabric on its rail line.
With over two centuries' experience in creating transport textiles, you've seen an incredible number of changes in the industry throughout that time! How do you adapt to new customer requirements?
C: The key thing to remember is that, as in most industries, transport fabrics constantly need to adapt, innovate and – literally – move forward – everything from durability requirements, flammability standards and aesthetic preferences are continuously changing, and, as a result, our textiles have to meet these new demands.
At Camira, we really do pride ourselves on our adaptability – with in-house design and technical innovation teams, extensive manufacturing capabilities, and our own testing laboratory, we never stand still; we work to ensure we remain ahead of the curve so that we can pre-empt our customers' needs. We are continuously researching trends, developing our technical capabilities and investing in new equipment to make sure that our fabrics are not just perfect for today's market, but also for whatever comes next.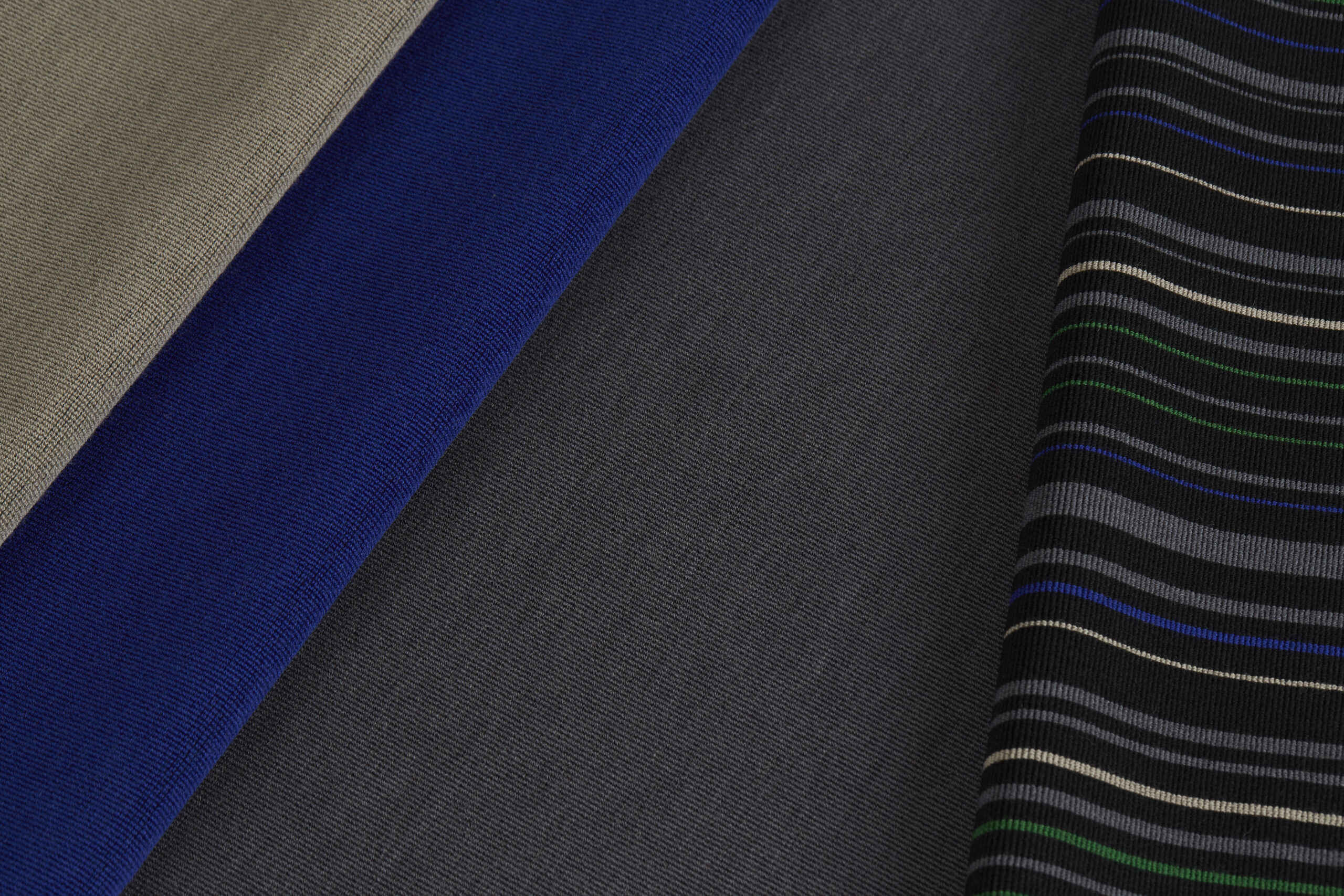 The outbreak of coronavirus has obviously had a major impact on public transport, with operators and manufacturers working to adapt to the new requirements in terms of sanitisation and social distancing. How do you see rail interiors changing as a result of the pandemic?
C: Many people envisage that following the pandemic, operators will move towards 'wipe clean' seating covers, with hard plastic, vinyl and polyurethanes becoming the preferred choice, but we believe that there is a very bright future for natural materials to work alongside a variety of other complementary surfaces. Whilst research is still not certain, it is thought that viruses do not survive as well on fabrics as they do on frequently touched hard surfaces, such as plastics, laminates, metal and glass. On textiles, viruses can get trapped and therefore have reduced likelihood of spreading.
Alongside this, there's a large amount of research which indicates that the use of natural materials within interiors is incredibly beneficial for our wellbeing – particularly in light of the recent focus on indoor air quality and the emission of VOCs (Volatile Organic Compounds) which can be harmful to human health – and this is something that rail operators are really considering when designing their carriage spaces. With wool being nature's ultra-intelligent fibre type, it is a naturally low emitter of VOCs, and actually improves indoor air quality. These in-built health properties, combined with its sustainable nature and the textural and visual appeal of a wool fabric, make it a truly timeless choice for rail interiors – as popular today as it was when we started back in 1822!
With hygiene – and staying safe – now of the utmost importance for travellers, manufacturers and operators alike, how has Camira adapted to this increased need for sanitisation?
C: As the industry works to reassure passengers that it is safe to use public transport once again, we've made it our duty to educate our customers on how they can clean and disinfect our fabrics effectively, to ensure they know exactly which products to use on which type of upholstery. Our comprehensive guide to cleaning and disinfecting can be downloaded here and our team are always happy to advise further! They can be contacted at [email protected].