Siemens Mobility has signed a memorandum of understanding (MoU) with Mitsubishi Electric Europe to push the use of high-voltage silicon carbide (SiC) technology for increasing railway drive systems' energy efficiency.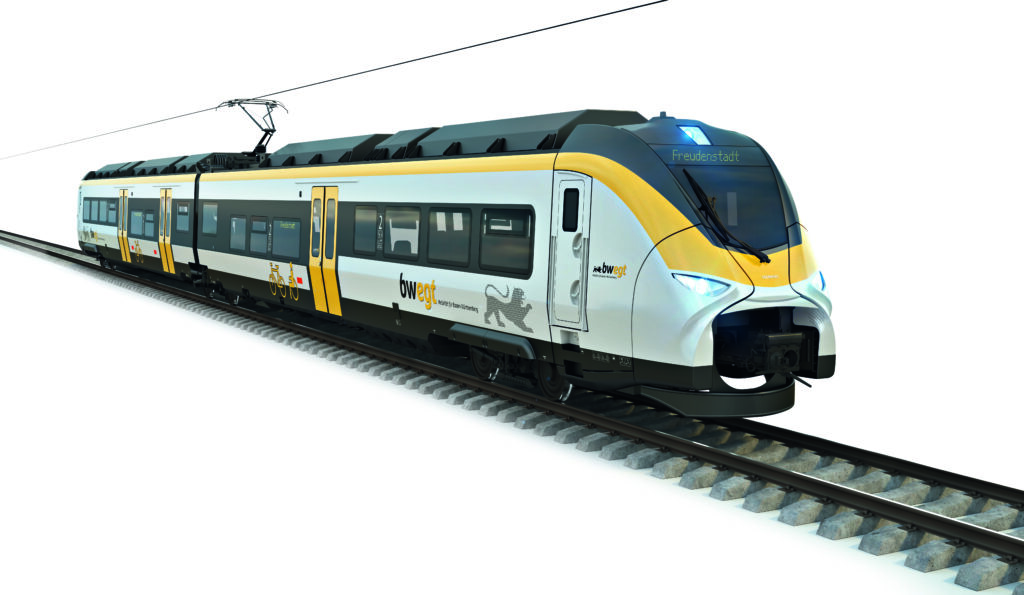 Power semiconductors play a key role in all kinds of railway vehicles, from trams and regional trains to high-speed trains. Technologies continue to advance and the silicon carbide power semiconductors are an advancement on standard silicon-based ones.
The latest SiC power devices will enable greater efficiency and weight reductions, particularly in the area of traction drive say the new partners, who note that the full SiC 3300V power modules contribute to energy saving and the downsizing of traction inverters in particular.
Mitsubishi Electric says its SiC chipset for high-speed switching is used in the standardised LV100 package, which provides low stray inductance and easy paralleling capability.
The electronics manufacturer says power losses of LV100 full SiC modules can be reduced by approximately 75% compared with conventional silicon power modules during the inverter operation, increasing efficiency.
SiC technology is particularly beneficial for regional trains with an innovative battery hybrid drive for use on rail sections with, or without an overhead contact line, says Siemens Mobility. Its Mireo Plus multiple unit is therefore the perfect candidate for SiC semiconductors.
It noted that SiC technology reduces weight to a minimum, optimises performance and boosts the efficiency of multiple units in terms of mileage and range.
The manufacturer says that with an energetically optimised drive system, the use of SiC components can lower energy absorption from the grid by almost 10%.
This was confirmed in a one-year trial of SiC technology in an Avenio tram in Munich, which was completed late last year.