CableGuardian Success Celebrated as UK Sales Surpass 100 Units in a Single Year
UK technology SME, Viper Innovations, is celebrating reaching the milestone of 100 unit sales of their award-winning CableGuardian Signalling Power Monitoring System in the year ending 31st March 2022 – or in UK Rail terms, during Control Period 6, year 3.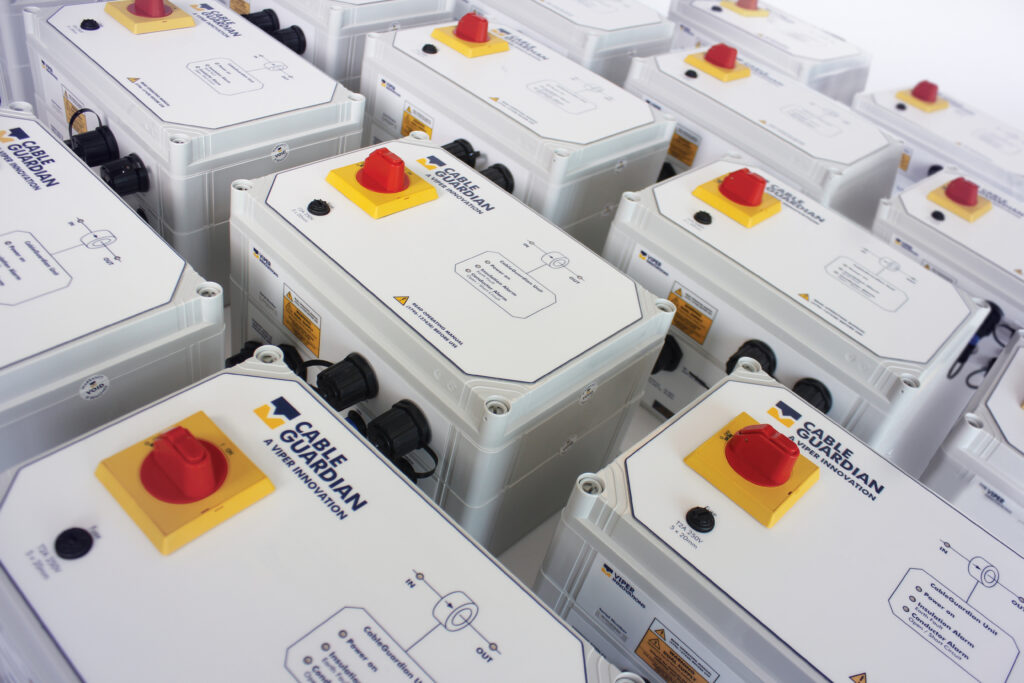 Created in collaboration with Network Rail, CableGuardian brings together insulation resistance monitoring and conductor monitoring technologies into a single platform. Viper began discussions with Network Rail about transferring and applying their trusted subsea technology to the rail industry in 2015, which was followed by a five-year research and development programme and substantial investment. In 2020, CableGuardian became the only Tier 1 cable monitoring system with full Network Rail product approval for proactive monitoring, detection and location of both insulation and conductor faults on live signalling power systems as specified in Network Rail specification NR/L2/SIGELP/27725.
As the next generation in power distribution monitoring, CableGuardian impacts a suite of Industry KPIs from safety, financial efficiency, asset reliability and performance. With the direct benefits of being able to both accurately monitor cable degradation and pinpoint the location of cable failure, CableGuardian is helping to drive the railway forward in terms of safety, cost and performance.
The success of this technology has been seen by Network Rail at installation sites across the Northwest & Central, Eastern, Southern and Wales & Western regions. The one-of-a-kind technology has already delivered estimated potential savings of over 20,000 delay minutes and £4 million in penalty payments by early detection of a number of lineside signaling power failures across the UK, along with savings in excess of £100,000 in maintenance costs from reducing time spent attempting to locate multiple cable failure and implementing degraded mode working for train operators.
Viper continue to support their customers with system installations across the UK while moving towards deliveries further afield to fulfil their ambition to enter new export markets.
"The sales successes we have achieved over the past year pay tribute to the hard work put in by the whole team at Viper over the past 6 years, working closely with our customer, Network Rail, to deliver a product that is truly transforming the signalling power asset management playbook. We look forward to a bright future extending this UK technology success story to global rail markets."