Viper's IR Survey Service Helps Network Rail Deliver Safe & Efficient Maintenance
Viper Innovations' Engineering and Service teams have again been on-hand to provide critical support to Network Rail as they push to modernise maintenance and deliver safe, efficient and effective interventions to locate signalling power cable faults quickly and accurately before they become service affecting. Viper's innovative Insulation Resistance Survey service takes advantage of their patented CableGuardian technology. This was developed in collaboration with Network Rail Engineers and experienced technicians to work side-by-side with maintenance teams to accurately and repeatably locate difficult to find lineside cable failures across the network. The results significantly improve safety, saving thousands in operational expenditure and preventing catastrophic signal failures that can easily create upwards of 5,000 delay minutes per incident.
We were asked by Network Rail if we could support a fault-finding mission on a main line power system with a complex 5 feeder layout that had been proving difficult to pin down. We quickly mobilised the team and reviewed the layout with maintenance engineers to work out where to install the portable CableGuardian system for the best effect and set about the task of obtaining measurements whilst the signalling power was still live.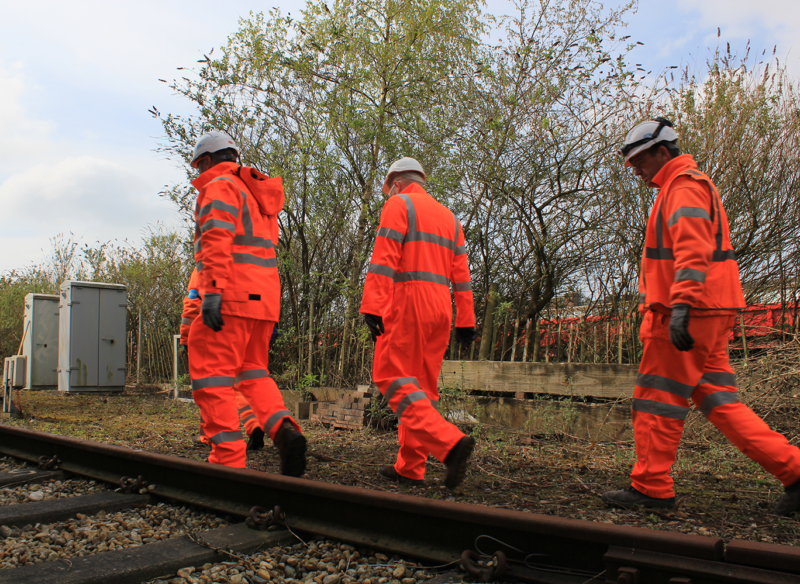 With only a very short time slot available to gain access, set up and diagnose the fault, we had to work together quickly and, within the few hours of access available, we had narrowed down the fault to a section of cable on a single feeder. This saved days of fault finding for technicians, hours of possession and access planning and avoided the risk of a major signalling failure on the main line.
To do this work without the CableGuardian IR survey, teams would have had to work over a number of days, with multiple possessions, exposing themselves to the trackside environment.  They would also have needed to power down many sections of the signalling power system along almost 60km of cabling, with all the associated exposure to risk, use of critical resource, cost and disruption that this would inevitably cause on a main line out of London. Instead, in one simple access over a few hours, the faulting was brought down to just a few sections of cabling, making the task far simpler, quicker and ultimately safer.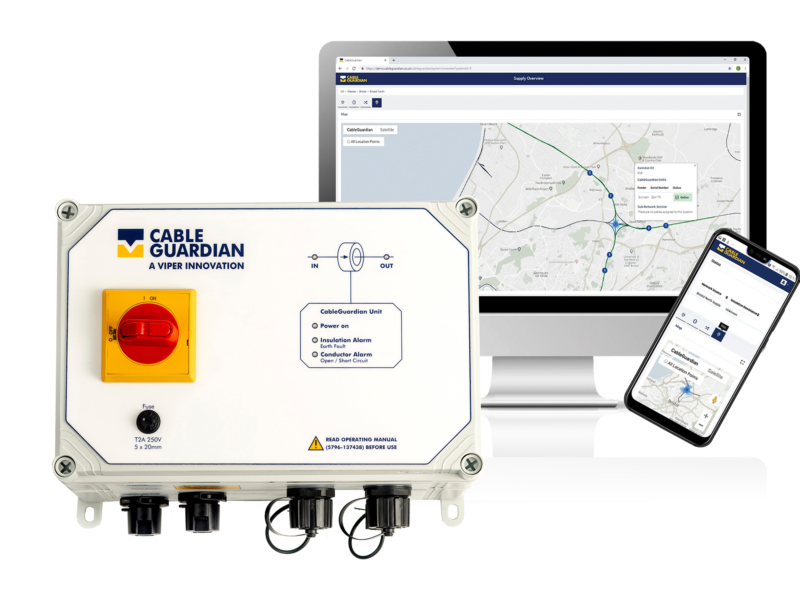 "I can tell you that without CableGuardian we would have probably planned to switch off all feeders, supplying one at a time to try and determine the feeder with the lowest IR value, which has sometimes proved inconclusive in the past. Dependent on the type of access, this would have been followed by half splitting the feeder at fault on the night or in a subsequent possession to further narrow it down. Using CableGuardian we determined the fault was in the first half of a specific feeder. This allowed us to plan isolation of only that feeder and not have a larger, more disruptive footprint on our access."
If you think a CableGuardian IR survey could assist you in delivering a safe, quick and efficient maintenance intervention to prevent failures, or if you just want to know more about the benefits of CableGuardian then please get in touch.
This article was originally published by Viper Innovations.