In looking to build back better from the impact of Covid 19 on the rail network, it's important to ensure that we focus on delivering more for less – making best use of the combination of technology, asset and process knowledge to enable outstanding safety and reliability.
We must deliver this whilst providing the best operational performance at the lowest cost to get the railway back on its feet. It will be vital for Network Rail and TfL to work collaboratively with the wider supply chain to deliver the principles of best available technology at the lowest lifecycle cost. We all have a part to play in this.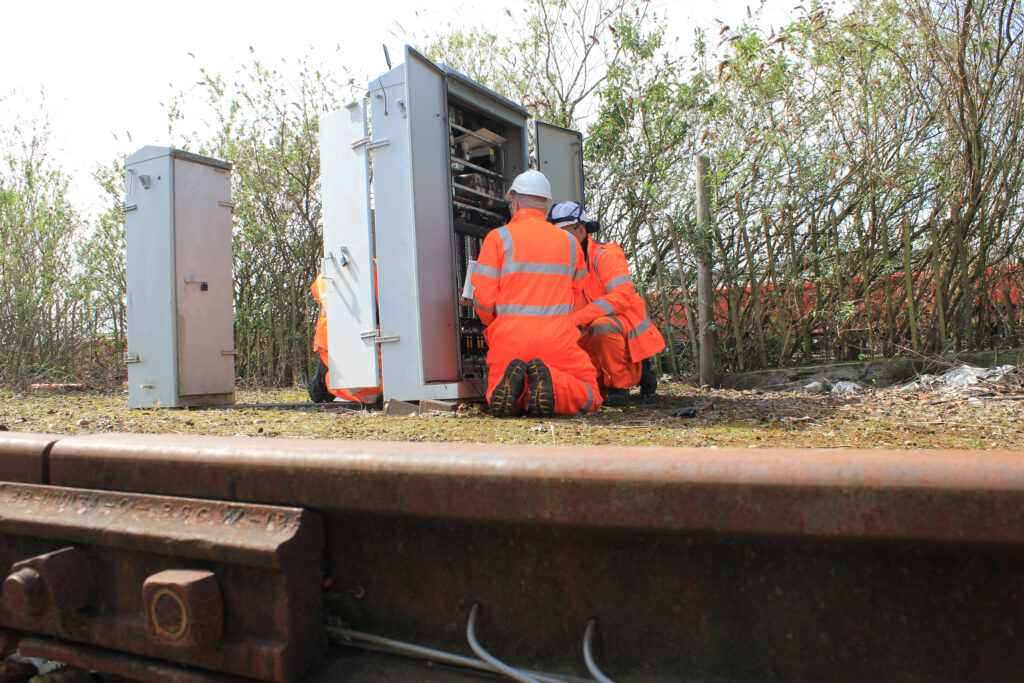 Whilst the rail industry has proven itself to be the backbone of Britain during Covid, with its focus on essential freight and keeping key workers moving, it is now entering unchartered waters with respect to passenger usage. It's entirely possible that numbers will recover as people get moving again post-lockdown, the reality is, however, that no one really knows what demand there will be once lockdowns are a thing of the past. There is increasing talk of winning-over the leisure passenger with the end-to-end service; offering carnet tickets to support commuters not wanting to come to the office 5 days a week; and the role of rail in targeting net-zero carbon – but whatever the future holds there will always be the evergreen requirements sitting beneath all of these scenarios, which is to operate a safe, punctual and affordable railway.
Affordability is where the pressure point is right now. In advance of the Williams-Shapps Plan for Rail and its strong call for rapid project cycles and digital innovation, Network Rail have worked hard to develop agile procurement processes and win the benefits of engaging the SME market. The day-to-day challenges of balancing affordability with agile, collaborative development and cutting-edge innovation is why the SME market exists, and Network Rail have done much to bring the market on. Shortening the innovation lifecycle to provide rapid collaborative development with clients, users and process experts to bring science and technology expertise to solve problems is the root of reducing costs. And having the decision making so close to the client means that we, the SME, can mould products and services to deliver precisely what the client needs when they need it.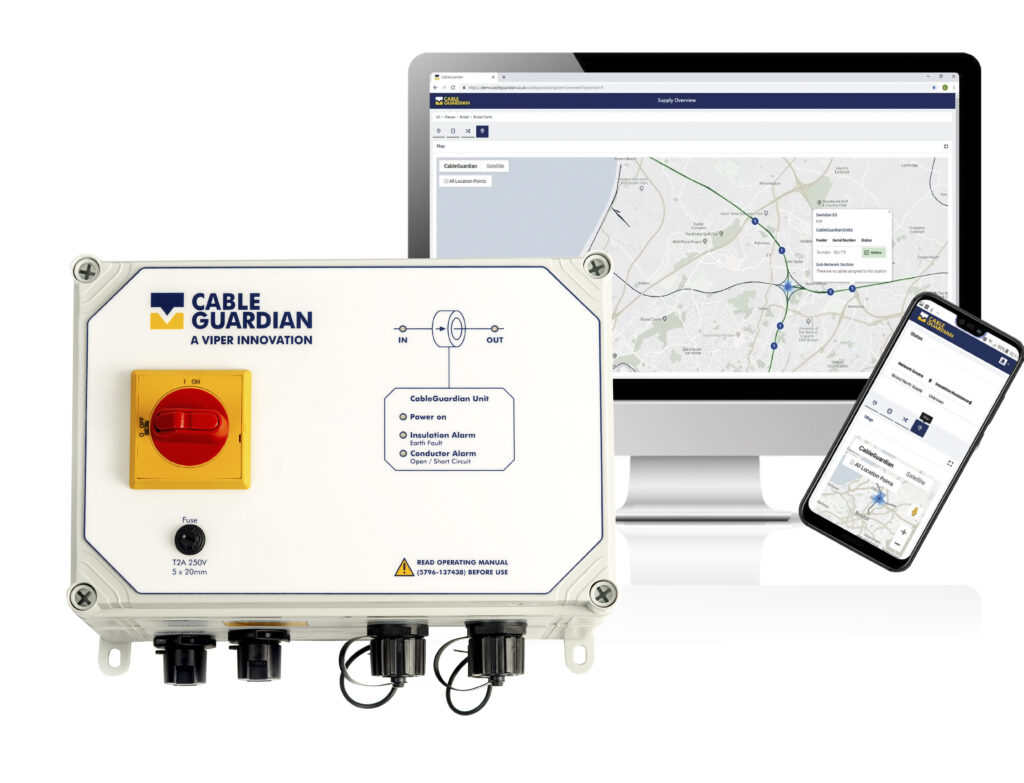 An example of this is Viper Innovations' CableGuardian product and service offering. When Network Rail Engineers approached Viper to develop a system that would remotely monitor signalling power supplies – based on our innovations in insulation resistance monitoring and automated cable failure locating technology – Viper's agile development and deep technical know-how met decades of client process knowledge and application experience. The result is a premium, tailored remote condition monitoring system that delivers real improvements in safety, reliability and performance for signalling power supplies at a target price that really works for the client.
CableGuardian allows the client to tailor a condition monitoring solution that works for them in terms of layout, price, performance and safety. The client can choose a tier 3, 2 or 1 system, or hybrid tier 2 with manual tier 1 service, to deliver a layout that gives the best return for the lowest investment. The ability to monitor cable insulation resistance from the Gigaohms range down to Ohms and provide alarms set by the client will provide significant benefits in predicting and preventing signalling power supply failures, and gaining unprecedented insight into cable performance over time.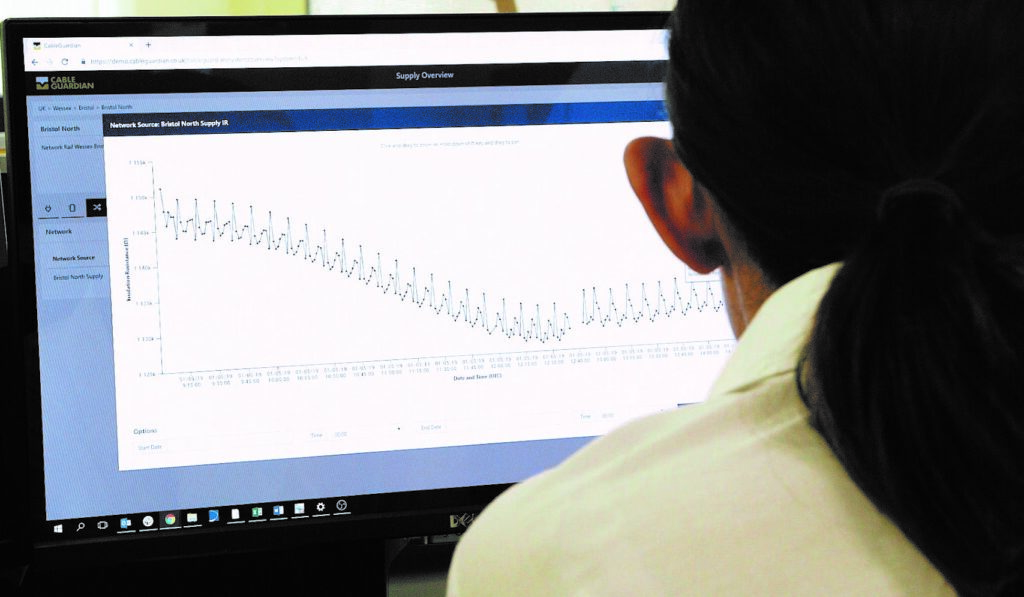 The added benefit from this collaboration with CableGuardian is the provision of long-term open rail data that will boost Great British Railways' ability to improve weather resilience, deliver long term asset renewals strategies and provide the ability to align information with other rail data services to gain additional insights into performance, reliability and availability of a wide range of assets across the network.
Our ongoing open collaboration with clients is allowing us to tailor a service and technology provision, with full ongoing support, to ensure that the system performs its duties now and in the future, ensuring outstanding return on investment. This ongoing liaison is enabling clients not only the ability to attack the underlying causes of performance problems and electrical safety management but also opens the opportunity to implement Risk Based Maintenance, should the responsible engineers wish to. Therefore, this enables the industry to remove boots from ballast and make the corresponding reduction in road traffic incidents, carbon reductions and efficiency savings to ensure the constant requirements of a safe, punctual, efficient and low carbon railway are embedded for years to come.