Network Rail Grants Full Product Acceptance for CableGuardian®
**AC Electrified areas added to certificate following successful trials**
Network Rail has approved the use of Viper Innovations' Cable Monitoring System for AC electrified routes making the system fully approved for use across all Network Rail regions.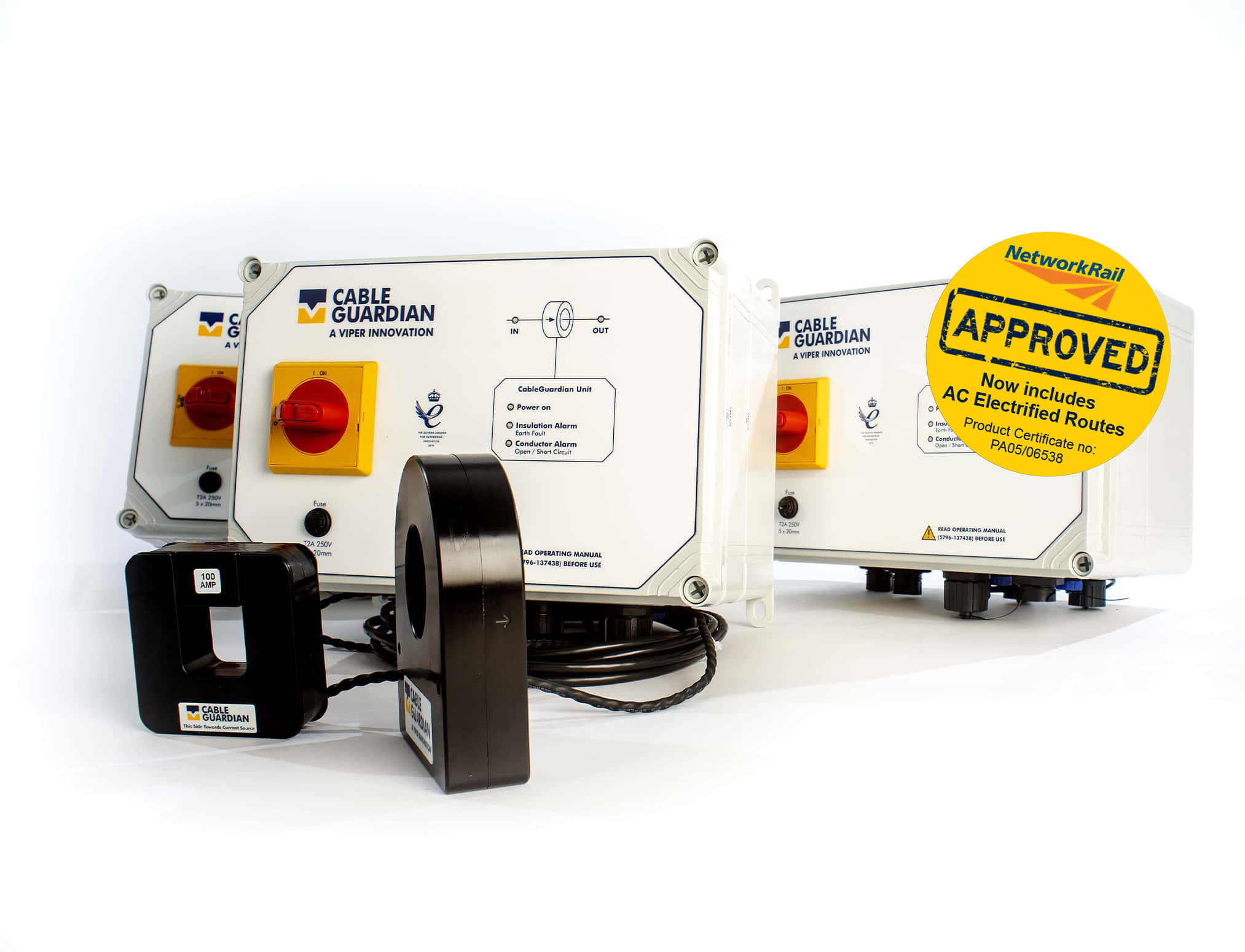 CableGuardian is an award-winning product created by UK based technology company Viper Innovations. Its product initially received Network Rail approval in June this year, when it was deployed across signalling power systems in DC Electrified and Non-Electrified rail routes. Since then the company has continued to work closely with Network Rail to complete the final testing and gain the AC Electrified upgraded product approval.
CableGuardian is the next generation in cable monitoring, with the potential to impact a suite of Industry KPIs from safety, financial efficiency, asset reliability and performance. With the direct benefits of being able to both accurately monitor cable degradation and pinpoint the location of cable failure, CableGuardian will drive the railway forward in terms of safety, cost and performance.