Axminster Carpets will be at UK's premier rail exhibition: Railtex
Axminster Carpets Are Delighted to Be Exhibiting at the UK's Premier Rail Exhibition: Railtex – Stand B16
Drawing on esteemed experience across the transport sector, Axminster Carpets service the largest rail operators with the most precise requirements, now accounting for the majority of all woven train carpets.
Bespoke refurbishment projects include South Western Railway, ScotRail, and the prestigious Belmond British Pullman – a glamorous vintage train which invites each passenger to travel back to the golden age of rail travel: the roaring 20s.
An Axminster carpet combines high performance with aesthetic prowess and ecological responsibility – our products are 100% biodegradable and sustainable. Our factory also boasts environmental credentials. We minimise waste and make sure to save as much energy as possible. Our carpets are beautiful to live with, work with and travel with!
With exceptional quality and capability credentials, Axminster Carpets have established themselves as a market leader, offering the very best in the industry since 1755.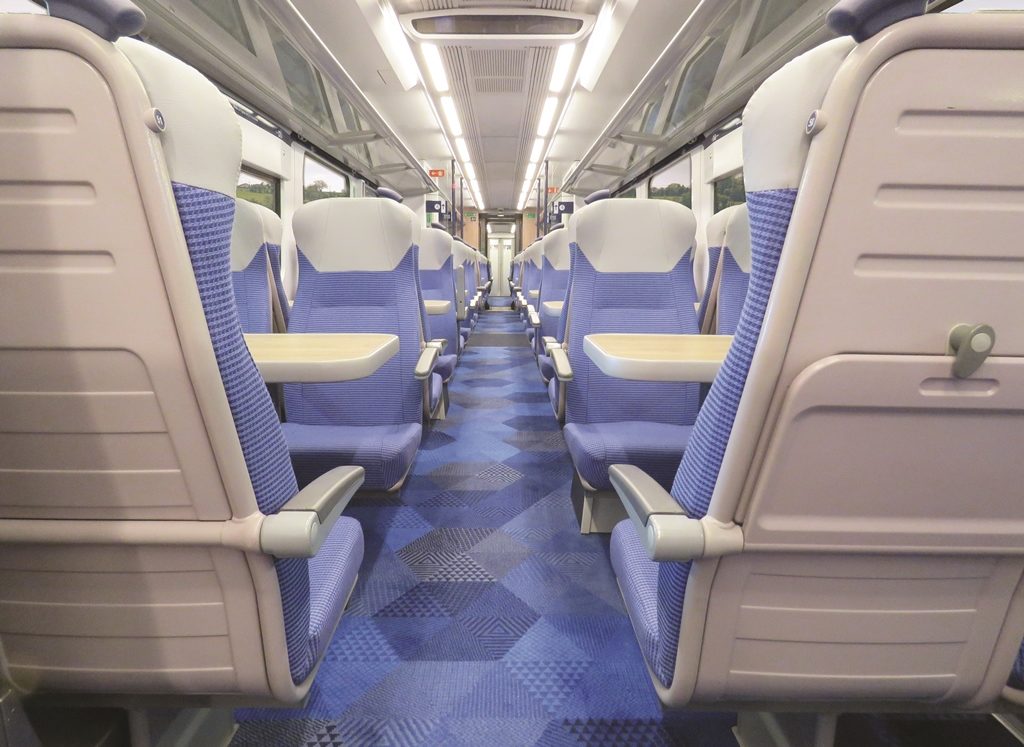 Case Study: Axminster Carpets on the TransPennine Express
Axminster Carpets was recently involved in producing a carpet for all 51 three-car Class 185 trains in the TransPennine Express fleet that were originally manufactured in 2005/06. These Siemens DMUs underwent a major refurbishment in 2017/18. Axminster Carpets collaborated with DGDESIGN in Derby to create a carpet that had a fresh, modern feel with a stylish geometric pattern. The choice of blue is the perfect addition to the leather seats in first class.
Anita Brennan, Head of Customer Proposition for TransPennine Express, said:
"We are delighted to have worked with Axminster Carpets on the refurbishment of our trains. The upgrade has completely changed the look and feel of what we can offer to our customers who travel across the North of England and Scotland with us. The Axminster carpets are a big part of this, and we're pleased to have supported them to help create something special."
Say hello at Stand B16, 14–16 May NEC, Birmingham.