Securing Next Generation with Recruitment Showcase at Railtex 2019
Recruitment, training and retention of rail staff will be a key focus of Railtex 2019, it has been announced.
The 14th international exhibition of railway equipment, systems and services, returns to Birmingham's NEC this summer, taking place over three days between the 14th-16thMay.
A series of features and seminars will be taking place around the topic of recruitment, as the industry strives to bridge the skills gap and replace an ageing workforce with the next generation of talent.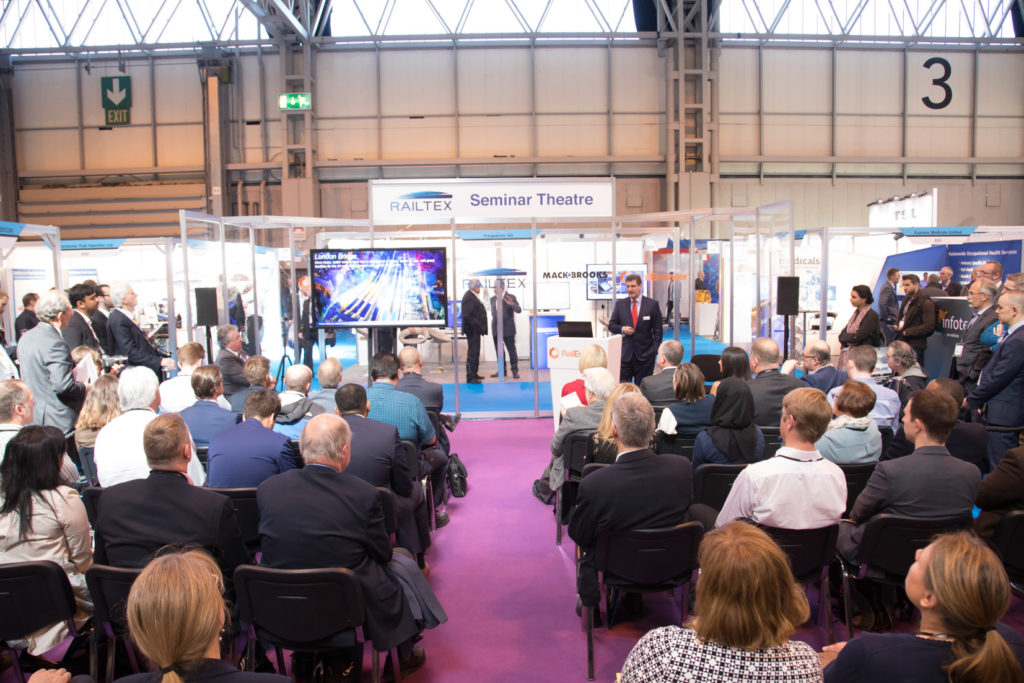 Returning to the exhibition this year will be the Recruitment Wall, powered by Rail Media's Railway People. The Recruitment Wall will provide access to an extensive range of exhibitors' job opportunities, helping to match them with the skills of visitors seeking career development.
Supported by the Railway People's stand team, the Recruitment Wall is an ideal space for both employers and new school leavers, graduates and experienced staff to meet and network and learn more about opportunities within the rail and associated sectors.
Elsewhere, at Railtex's Seminar Theatre, a panel of industry leaders will be taking part in a discussion to address the key issues facing organisations recruiting in the rail industry. Taking place on the final day of the show (TBC), the discussion will explore topics including:
Bridging the skills gap over the next five years
Tools and initiatives required to diversify the industry
Accommodating the labour needs of major rail projects over the next 5-10 years
How to improve the attractiveness of rail careers to younger people, parents, teachers and career advisors
How to equip the next generation of rail staff to work in an ever-changing sector
This discussion is just one of many events to be held at Railway Gazette's Seminar Theatre. Entry to the Seminar Theatre is free to all registered visitors, with registration also providing access to a range of industry keynote speeches, project updates and technical seminars that are accredited by the CPD Certification Service, meaning they can be used by attendees and their professional bodies towards annual Continuing Professional Development.
Natalia Charman, Exhibition Manager for Railtex 2019, said:
As the demand for new, UK-based rail sector and supply chain workers has grown in recent years, multiple initiatives have been launched to address the shortage of upcoming talent we are facing. Yet it is clear that major challenges remain – especially as the political turbulence of recent years risks making it harder to retain staff born outside the UK.

At Railtex we will be putting the spotlight firmly on these issues, and many others, as we look to bring the industry together to create a better sector for all. We'll have a packed schedule of forums, speeches, briefings and networking opportunities, alongside the main exhibition, which promises to bring some of the best new technology and innovation to the UK.

There will be something for everyone with an interest in rail equipment, technology and services, and with the show free to attend for registered visitors, there is no reason to miss out.
Register online for Railtex 2019 now at: http://www.railtex.co.uk/2019/english/visitors/registration/