Altro Deliver on Wider Design Options for Rail Safety Flooring
Here at Altro, we understand the value of an exceptional customer experience. So when you told us that you wanted wider design options for Altro Transflor Tungsten, we set about making that happen for you.
We've added nine new colours, taking the number of shades in the palette up to 13. From bold Sprite to cool Gust, we're sure you'll find the look you're going for.
But design isn't just reserved for the aesthetics of the product. Altro Transflor Tungsten performs just as well technically, boasting EN 45545 HL-2 compliance, >40 PTV and excellent lightweight properties.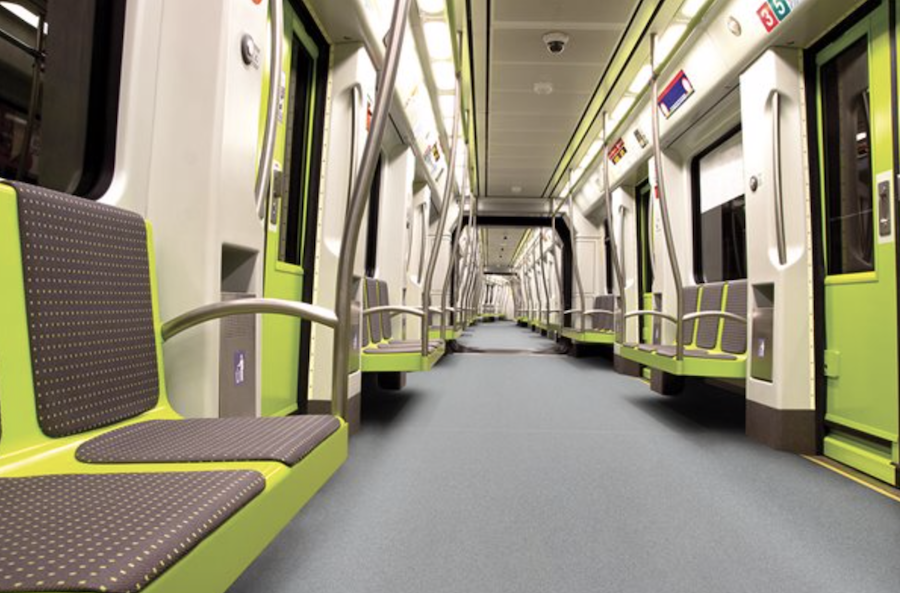 Lightweight, but Packed with Performance
Altro Transflor Tungsten is designed to be easy to install in hard to reach areas with its lightweight and flexible features. By using Altro Transflor Tungsten you could save 0.66kg per square metre compared to a rubber flooring alternative – across a British Rail class 700 unit, that amounts to a saving of 447.96kg, the equivalent of 30 additional rail seats!
Altro Transflor Tungsten may be lightweight, but it still packs a punchy performance. Altro Transflor Tungsten achieves a PTV of >40, meaning that your passengers have a less than one in a million chance of suffering a slip. And with compliance to EN45545 HL-2, Altro Transflor Tungsten is suitable for most rail applications.
The installation of Altro Transflor Tungsten has never been easier. Combined with our self-adhesive solution and our kit-cutting service you can save on time, waste and weight in your installation.
Discover more here, or contact us.