Ireland's Minister for Transport Eamon Ryan has secured approval for Iarnród Éireann (IÉ) to order 90 new battery-electric train carriages from Alstom in the next few weeks.
These units will be delivered in 2026 to improve Ireland's rail transport capacity. This is part of a ten-year agreement with Alstom to replace and expand IÉ's DART fleet.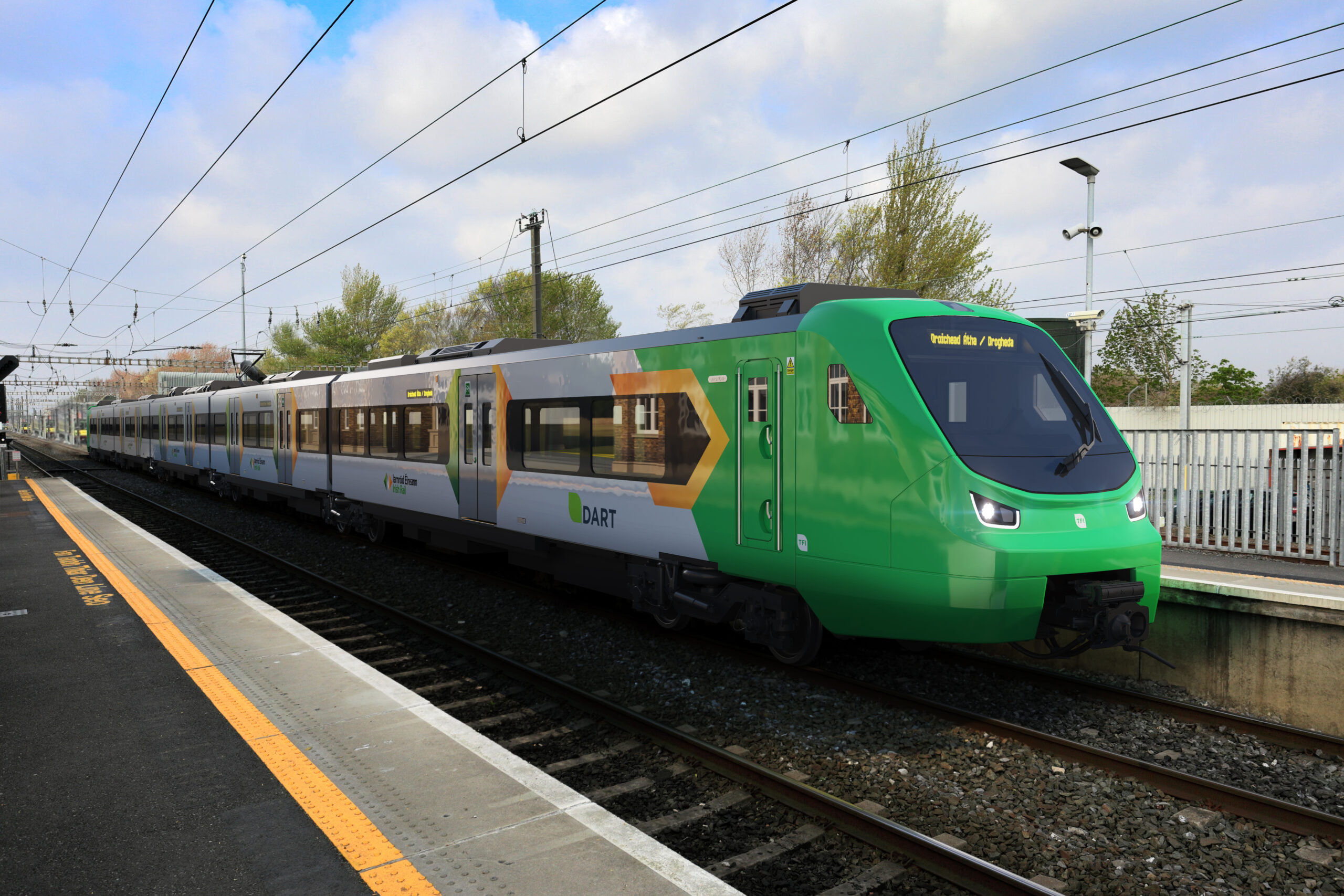 In particular, the new units will help expand the DART system in the Greater Dublin Area and Eastern region to advance the DART+ Programme.
This programme will significantly increase the number of people that can access the frequent, high-capacity rail service, as the number of people living within one kilometre of a DART station will grow from 250,000 at present to 600,000 in future.
"The funding for 90 additional battery-electric carriages for DART+ is hugely welcome, as it will enable us to bring capacity and emission benefits to current and future commuters in advance of electrification. Additionally, the benefits will be felt nationwide, as existing Intercity and Commuter carriages operating in the Greater Dublin Area are freed up for use around the national network for more frequent services and more capacity on a range of routes."
The train order will consist of 18 modern 5-carriage battery-electric multiple units (BEMUs), funded by the Department of Transport through the National Transport Authority (NTA), at a cost of around 179 million EUR.
This is in addition to 95 new electric and battery-electric DART carriages that are due to enter service in 2025.
The BEMUs will be able to operate using overhead electric wires or battery-power to maximise their flexibility and use while decarbonising the railway.
"I am delighted that the Cabinet agreed today to the purchase of 90 new battery-electric train carriages for arrival in 2026. This comes on top of the 41 intercity carriages currently arriving into Ireland as well as the 95 carriages approved by Government last year for the DART+ Programme. This Government is continuing to do more to transform our rail and public transport systems than any other in decades. We are doing this because the scale of change we need to make is beyond compare – to provide better, more frequent and more accessible transport choices to many more people and to meet our emissions targets."