Another Important Project with Its Own Challenges
Aside from getting to grips with our wheel press, we are also overhauling gearboxes and maintaining wheel axles for a Lithuanian customer. Maintaining the axles means in this case removing the molybdenum layer and replacing with a new one. We were chosen for this particular project because of our ability to handle all of the customer's demands in a short period of time.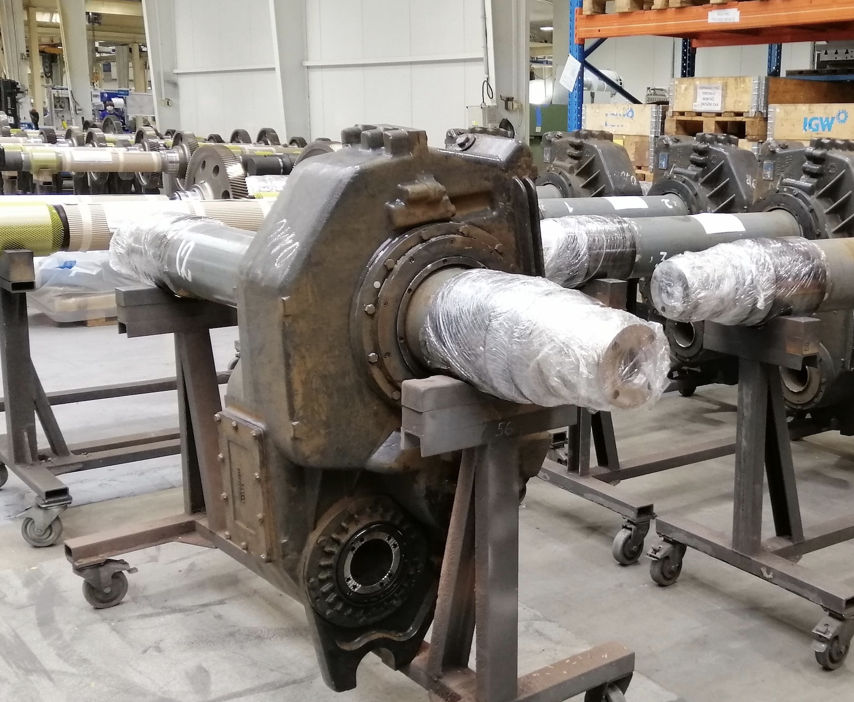 © IGW
As it stands, we are 1/3 along the way in the process and running right on schedule despite the coronavirus outbreak. Nevertheless, time remains the biggest challenge. Aside from urging ourselves to stick to the deadlines, we are also dependent from suppliers and partners. In the end, though, the entire project is scheduled to finish on time by September 2021. Reaching al the deadlines has not been easy, especially in times of a pandemic, but it makes us all the more proud of the hard work of everyone involved.
© IGW
Just like the project for NordWestBahn, this project provides us with a great insight in our own work. Indeed, we get to see and inspect the condition of our gearboxes after a certain mileage. This gives us a lot of valuable information for future overhauls.
Learning and Developing
As we take on projects like these ones, we get the opportunity to show that our current approach is working. After all, by offering a full range of services, we eliminate our customers' need to look for several partners. Instead, they will find that we provide the answer to all their aftermarket needs. In the end, we are very much looking forward to offering these services to more clients.