"Providing service in excellent quality" has always been the basic idea of all our actions.
It was therefore logical to certify our company and our quality management system according to DIN EN ISO 9001-2015. In 2019 we already did the ECM (445/2011) certification.
A well-founded, long-established and constantly developing quality management system combined with regular and intensive employee training ensures that our daily work processes are carried out professionally.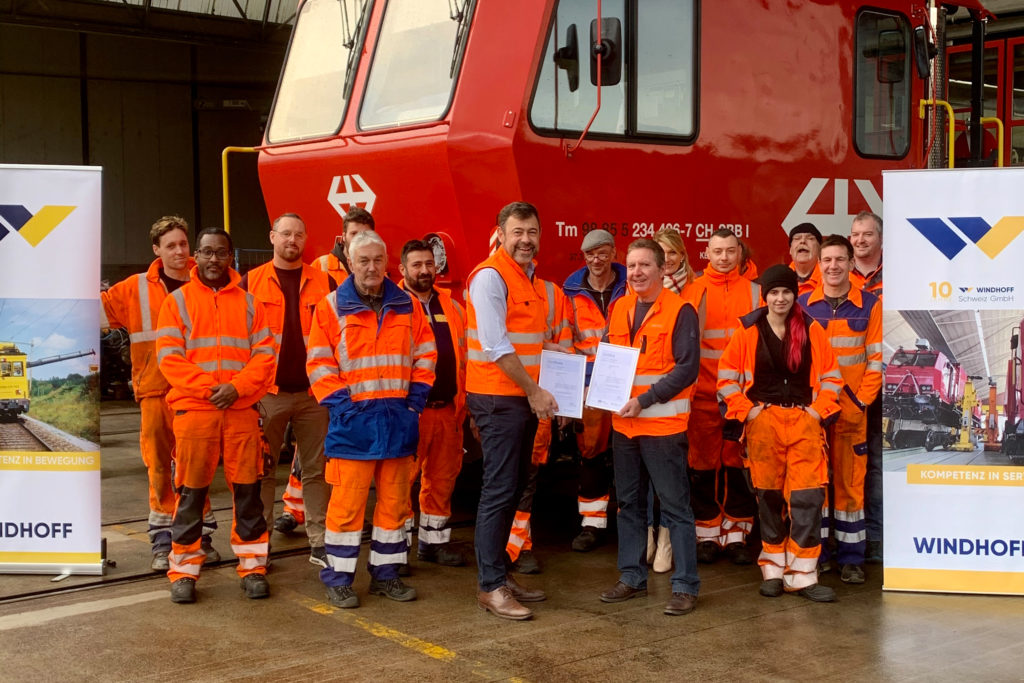 With this certificate, we are proud to be able to give our customers the certainty that the defined standards and the strict standard of DIN EN ISO 9001-2015 certification now also apply to the quality assurance of all our services.
WINDHOFF Bahn- und Anlagentechnik GmbH
WINDHOFF provides optimised technical solutions for any given situation whether custom-tailored systems or off-the-shelf series products. We start at our 'thinktank' which is rightfully called the 'breeding ground' for the remarkable WINDHOFF performance. It is the origin for numerous unique problem solutions and highly efficient series products.
Today, the company from Rheine on the river Ems focuses on the design, manufacture and supply of a broad range of high-tech products, viz. from rail vehicles to railway construction, railway depots and shunting technologies.
Diligent and analytic planning, high product quality and dedicated services constitute the groundwork for the successful business development at WINDHOFF Bahn- und Anlagentechnik GmbH. Customers enjoy first rate attention – from initial consulting to comprehensive services.