The electrification of the railway line between London and Cardiff is complete, with wires now running through the Severn Tunnel.
On Friday, 5 June, passengers were able to travel between London and Cardiff on a fully electrified service, following Network Rail's completion of the overhead wiring in the 7km Severn Tunnel.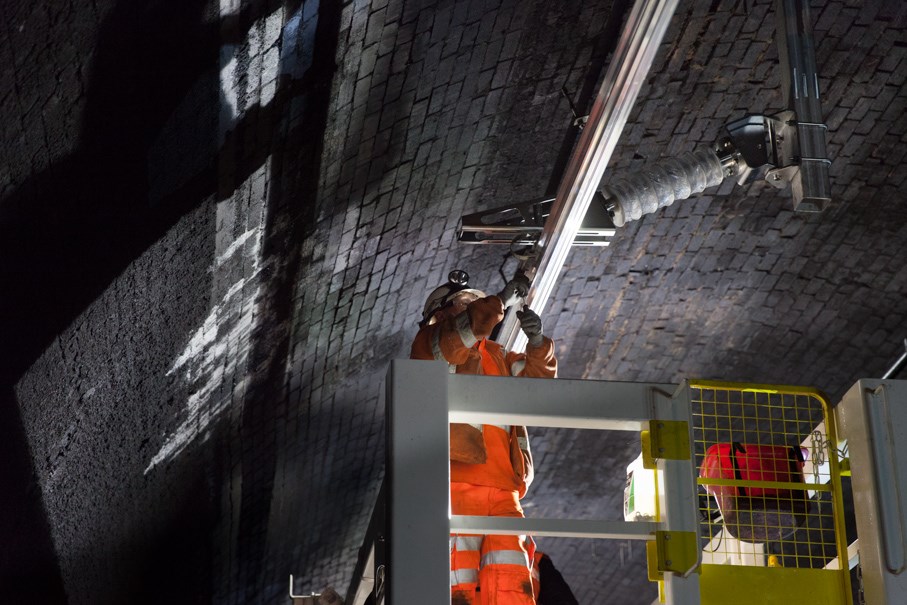 Thanks to electrification it is possible to increase capacity on the line by running a greater number of services. Furthermore, the environmental footprint of each service is improved. The trains operating the service are GWR's Intercity Express Trains.
The Severn Tunnel was built between 1873 and 1886, opening 134 years ago. Given its age it has a very challenging environment. More than 14 million gallons of water have to be pumped out of it every day by Sudbrook pumping station to prevent it from flooding.
Network Rail engineers have worked with specialists to develop a reliable solution for an electric railway through the tunnel.
Sudbrook pumping station will be renewed as part of the Severn Tunnel upgrade. This will further increase the railway's reliability.