DB Cargo and freight wagon leasing company VTG have presented the 'm2' wagon, a modular and multi-functional wagon with which the two companies hope to shift more freight movements on to rail.
DB Cargo and VTG presented their newly developed freight wagon in Berlin on 7 September. The two parties spent 18 months creating the new freight wagon. Dynamic testing began in spring 2020 and this testing has now been completed successfully. The next step is for the wagon to achieve approval.
"At m2 we're developing the freight wagon of the future. The new system gives us a variable platform and we're able to be flexible about how we put the wagons together. In doing so, we're making environmentally friendly rail freight even more flexible. We're able to serve our customers' wishes faster."
m2 Freight Wagon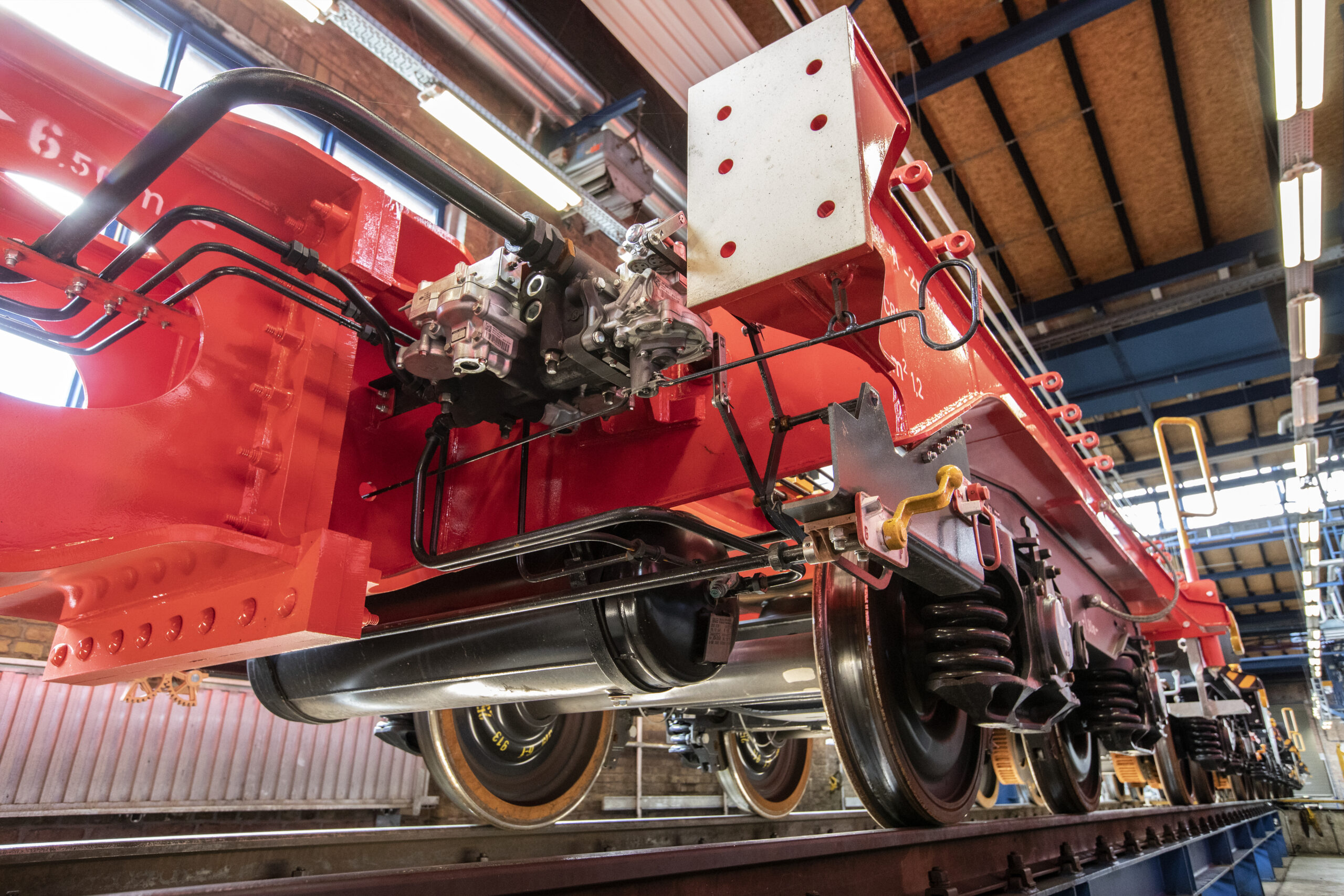 The m2 project is designed to be modular and multi-functional – a building block system that enables wagons to be assembled tailored to customer needs. Depending on use, four-axle flat cars can be configured to have a loading length of 34.7 to 74.3 ft. The choice of components, such as bogies, wheelsets and brakes (block brakes or disc brakes) is also made keeping the later purpose in mind. This allows the wagons to be optimised based on various parameters, such as weight, power and cost. A number of different set-ups enables the transport of a wide variety of goods.
"As part of the m2 project we're focusing on the needs of the freight forwarding sector. The new wagons can be adapted quickly and easily to specific transport requirements. We thereby increase the attractiveness of rail freight and strengthen it in competition with road transports."
DB Cargo and VTG have worked together for a number of years. Between 2016 and 2019 the two parties co-operated together in the 'Innovative Freight Train' project, funded by the German Federal Ministry of Transport and Digital Infrastructure (BMVI). At the time the two organisations developed four different wagon models, tested a total of 27 innovative components and thereby contributed to making rail freight more economical, more energy-efficient and quieter.
Also read: