Deutsche Bahn is employing satellites and artificial intelligence (AI) to help with its vegetation management.
In order to make sure the vegetation in the vicinity of railway lines is resilient to storms, Deutsche Bahn is capturing data from space. Satellites identify trees, the distance of the vegetation to railway tracks and the height of the trees nationwide. The start-up company LiveEO evaluates the satellite images and uses them to create digital vegetation maps along railway lines. This allows Deutsche Bahn to identify trees vulnerable to storm damage better than before and therefore take timely action.
"We want to be reliable for our passengers in all weathers. The LiveEO technology gives us a better overview of the vegetation along our tracks. It allows us to address the consequences of climate change even better."
Around 70 percent of DB's tracks run through areas with tree cover. In recent years Deutsche Bahn has substantially expanded its vegetation management programme in order to become more storm-proof. This programme includes cutting back vegetation near the tracks, supporting stable tree species and performing intensive inspections of the vegetation.
Deutsche Bahn is investing in this programme, both in terms of funding and staffing – there are 125 million euros available annually for vegetation management. DB is now creating a digital map together with LiveEO, which will support and prioritise resource planning. The technology ensures that the only thing being captured is vegetation.
LiveEO has developed a method for surveying the ground over large areas, using satellite imagery with machine learning to evaluate the data. The collaboration between DB and LiveEO created an improvement of the application so that it could be used successfully for the first time.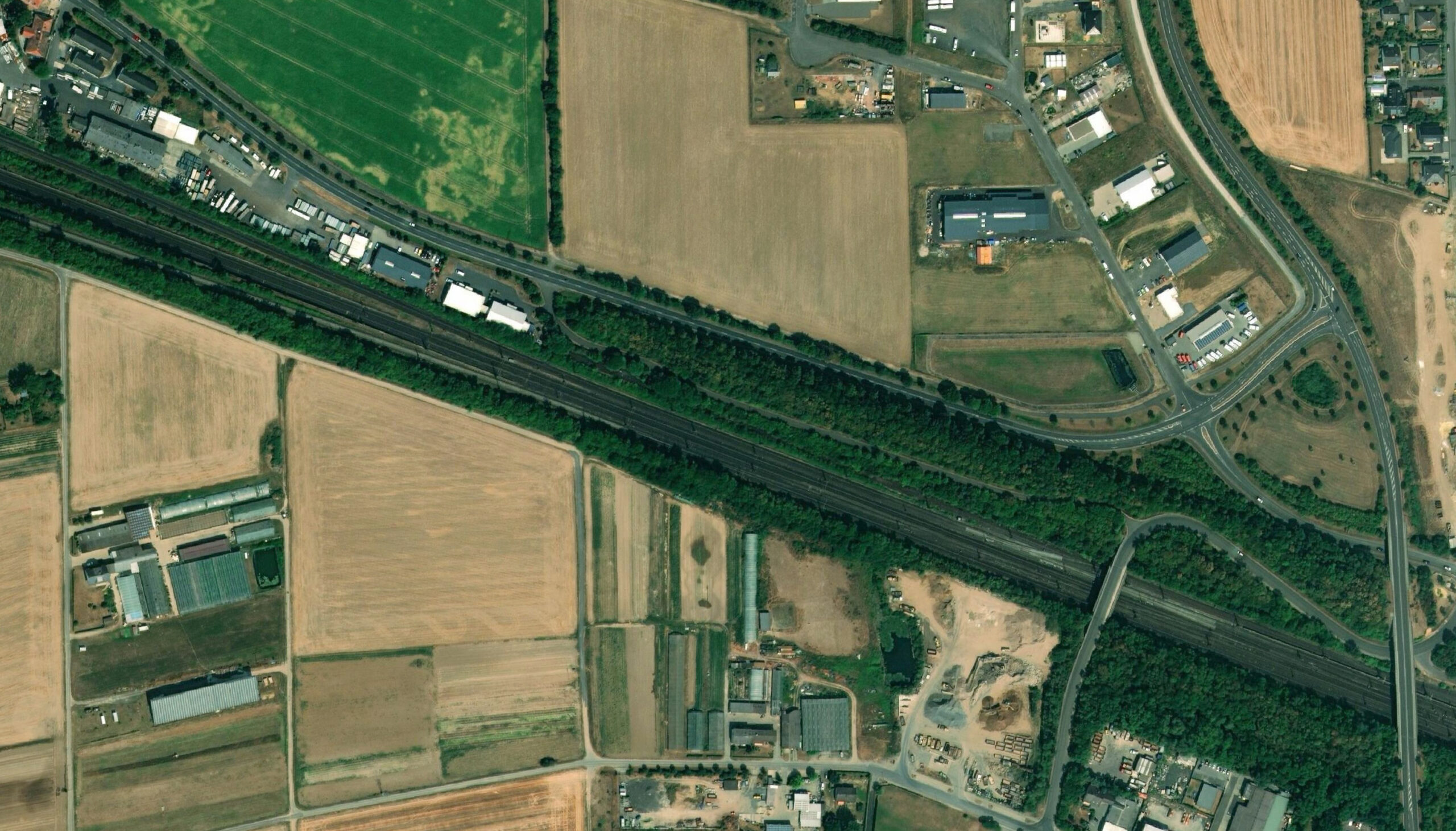 LiveEO participated in DB's in-house start-up accelerator DB mindbox. Deutsche Bahn will support ideas that lead to improvements for rail customers for 100 days, with things such as extensive coaching and 25,000 euros of seed money. DB mindbox also offers live testing of prototypes and a coworking environment. More than 1,000 start-ups from around 30 countries have applied to Deutsche Bahn to date and more than 90 of them have participated in the accelerator. DB is working with around 50 of them on concrete products and improvements for the rail sector.
Also read: