Treadmaster Flooring – We're All Over the Place!
Safety And Style
In rail, fire standards are much more stringent than for land- based buildings, but the fundamental principle should always be the same – safety should never be compromised over costs.
As of 2018 the New European Rail Fire Standard EN45545-2 is mandatory across the EU and has taken over from existing national standards such as BS6853. The key focus of this is to harmonise rail fire standards across Europe, making it easier for European companies to access the wider European market without having to meet all of the previous existing national fire standards.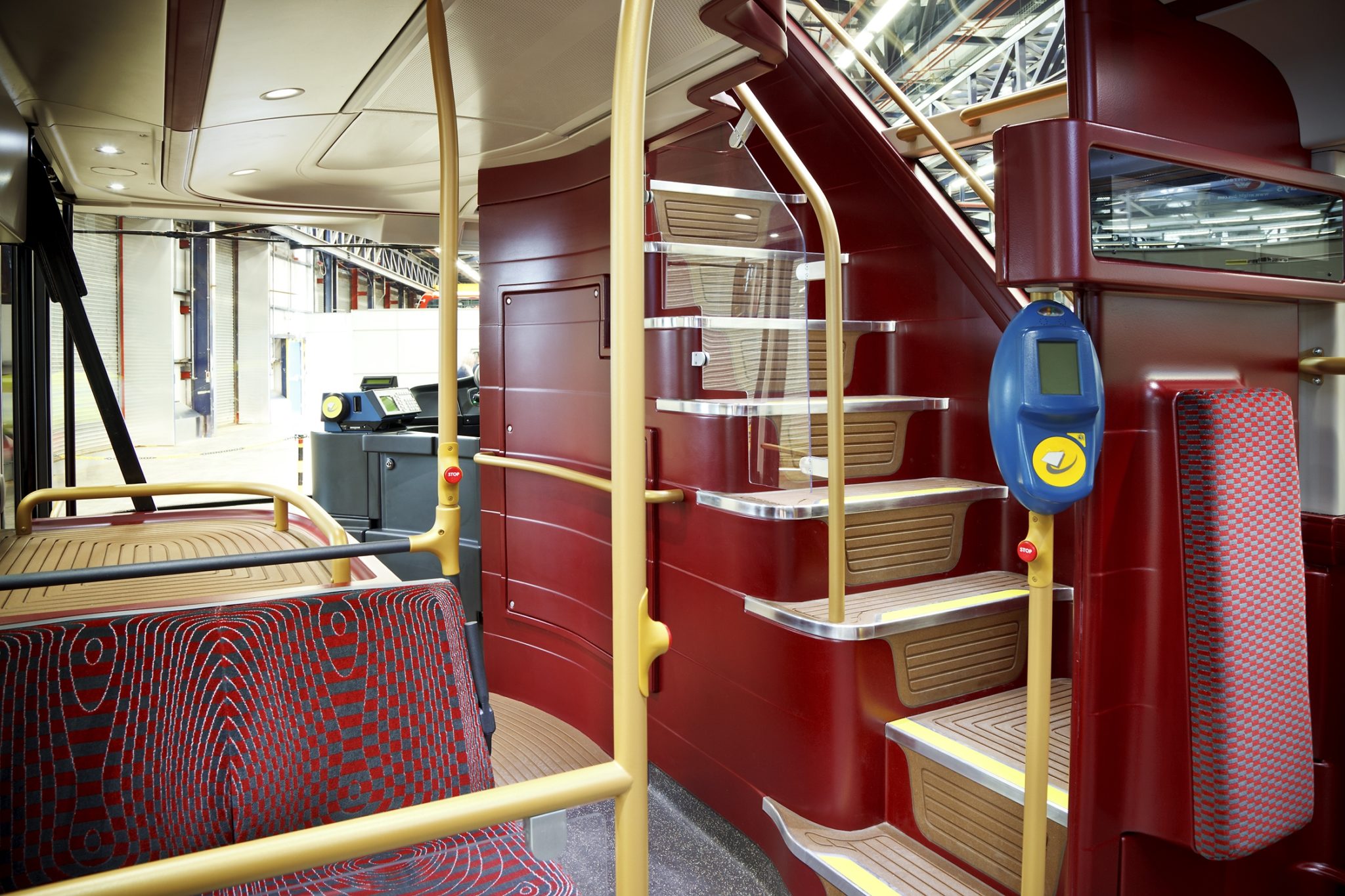 In some quarters the new EN45545-2 standard is acknowledged as being less stringent than some existing national standards and as a consequence, some materials that didn't meet old national standards may now meet the new European standard.
Specifiers and operators should not feel pressured to reduce costs by using materials that would not have previously met a national standard but now meet the European standard.
Fortunately for specifiers Treadmaster can offer robust rail- compliant floor coverings, as our TM7 flooring meets the BS6853 Cat 1a and EN45545-2 HL3, whilst our TM8 flooring meets BS69853 Cat1b and EN45545-2 HL3.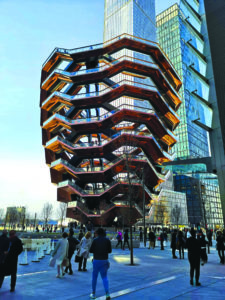 Treadmaster flooring has a long and well-established reputation for manufacturing high-quality, long-lasting floors that exceed even the most stringent fire retardancy requirements within the transport industry, but we also operate in other markets and have provided quality bespoke flooring to some very unusual projects. Recently we provided flooring to the elevator floors within the newly opened Vessel building in Hudson's Yard, NY. London Designers Heatherwick were looking for an extremely hard- wearing floor that would continue to look great for years to come, despite extreme levels of footfall. Of course, safety with regard to fire retardancy was paramount but they also needed a floor that would perform in all areas, and a manufacturer that could produce bespoke sizes and shapes to exacting dimensions.
Other unique projects we have been proud to provide flooring for are the New Routemaster London Buses, built by Wright Bus of Northern Ireland. Again designed by Heatherwick, they utilised a very similar product (TM3) to that supplied by us on the original Routemaster in the 1960s.
Another high-profile project supplied with Treadmaster flooring is the Studio City Golden Wheel in Macau.
As the website states,
'Let your fortunes soar to new heights on the world's highest figure-8 Ferris wheel and admire the breath-taking views of the city 130 meters up in the air. Born from an epic Hollywood-inspired tale of two asteroids careering through Studio City's two Art Deco hotel towers, the iconic landmark features 17 spacious Steampunk-themed cabins, each accommodating up to 10 people.'
The project capsules installed by Poma Group had to meet strict criteria with regard to fire safety, wear resistance under very high traffic and, of course, look amazing for many years.
Treadmaster also make Marine- specific safety flooring for use on anything from yacht decks and RIBS, to cruise ships and tankers – so you see, we're not just on trains, we're all over the place!