Stäubli Showcased the New Modular Connector Lightweight at InnoTrans – Evotrak lite
Stäubli Electrical Connector launches the EvoTrak lite for versatile, adaptable electrical connections between the main functions of the rail vehicle electrical traction chain. During this year's InnoTrans, the new modular lightweight EvoTrak lite was showcased to the public for the first time. The response was consistently positive and the feedback from visitors confirmed that the direction Stäubli has taken is forward-looking. The compact and flexible modular solutions, from 1 to 4 poles, meet all current rail industry standards. With the expansion of the EvoTrak family, Stäubli now offers, in addition to the well-known, field-tested EvoTrak MPC (formerly MPC), a consistent product portfolio for the entire traction chain for all types of rolling stock.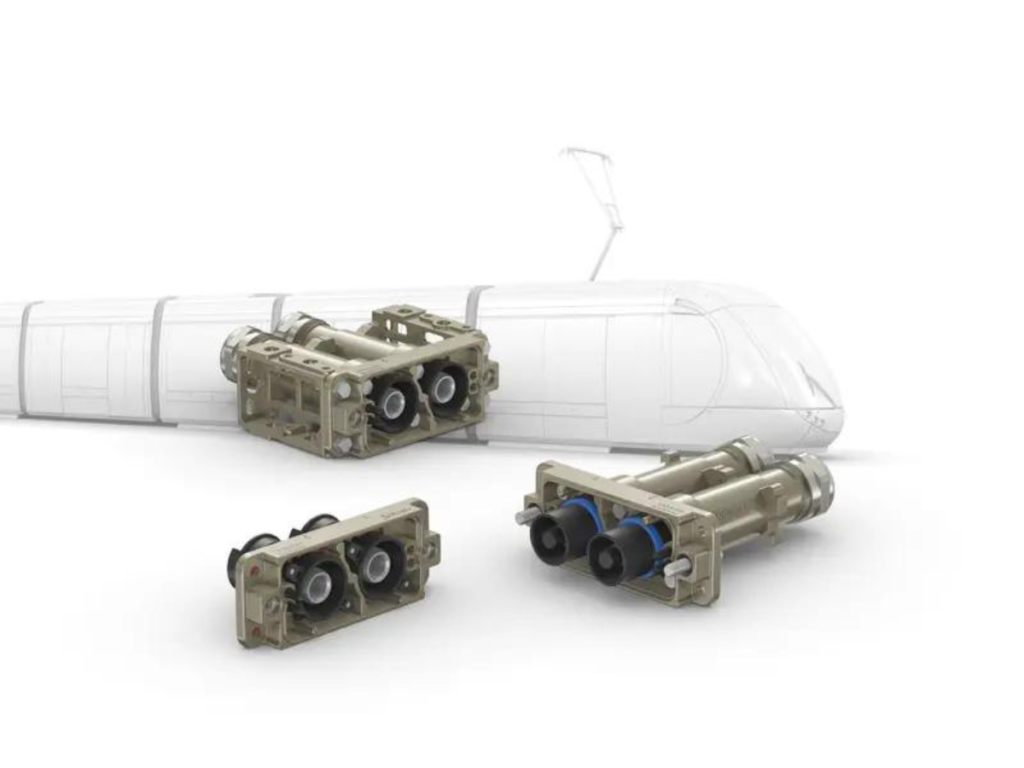 With a voltage capacity of 1500V and current up to 300 A, EvoTrak lite is perfectly suitable for medium power applications with cross-section cables up to 70mm² and is of high interest for Light Rail Vehicles (LRV) to its compactness.
A significant highlight, EvoTrak lite, is a complete metallic connector, using shielded cables and offering phase segregation. Includes IP2X and is like the field proven EvoTrak MPC modular connector, perfectly tailored to the requirements of the railway market.
EvoTrak lite offers unbeatable feature combinations in the smallest possible space:
1 to 4 poles
10 mm diameter contact for a current capacity up to 300A
For cable cross-sections up to 70mm²
Crimp contact (additionally, screw contact for receptacle)
Full metallic connector for high durability and robustness
EMC (Electro Magnetic Compatibility) management when railway shielded cables are used
Segregation of phases (especially for PMM – Permanent Magnet Motor connections)
IP2X solution
Various configurations: Straight versions, panel versions
Easy assembly: no tools necessary for contact mounting
With the new EvoTrak family, Stäubli offers the same connection philosophy for the entire traction chain for a one-stop-shop approach.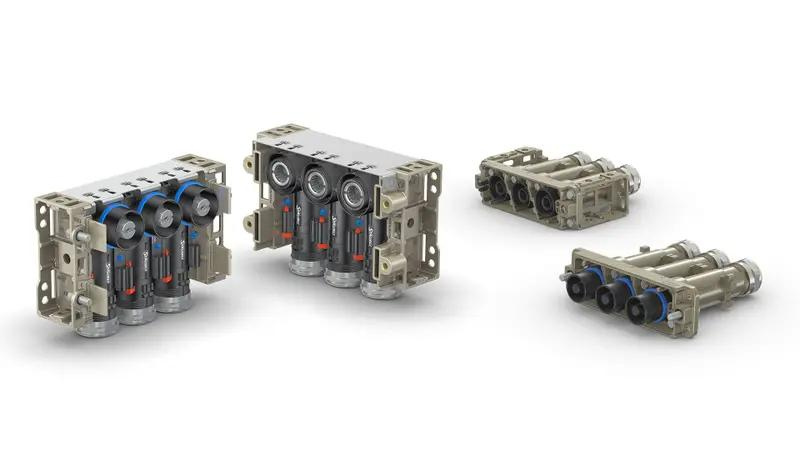 © Stäubli Electrical Connector
As an industry partner and key supplier in the international railroad sector for more than 30 years, Stäubli has a clear insight into the challenges and expectations of the railroad industry, such as operational continuity, extreme weather conditions, and mechanical stress. That is reflected in its product innovation and quality. Thanks to its global presence, Stäubli offers local support and consulting for customer-specific requirements precisely adapted to the environment and local specifics.
This article was originally published by Stäubli Electrical Connectors.