Recent events in India have once again highlighted the need for sensor technology that could help to prevent – or at least minimise the impact – of these kinds of incidents and the many related hidden costs.
The three-train collision that occurred in Odisha caused the death of more than 280 people and injuries to over 1,000 after the Coromandel Express passenger train collided with a stationary freight train carrying iron ore, derailing 21 carriages onto the adjacent tracks, which were then hit by the Howrah Superfast Express passenger train travelling in the opposite direction.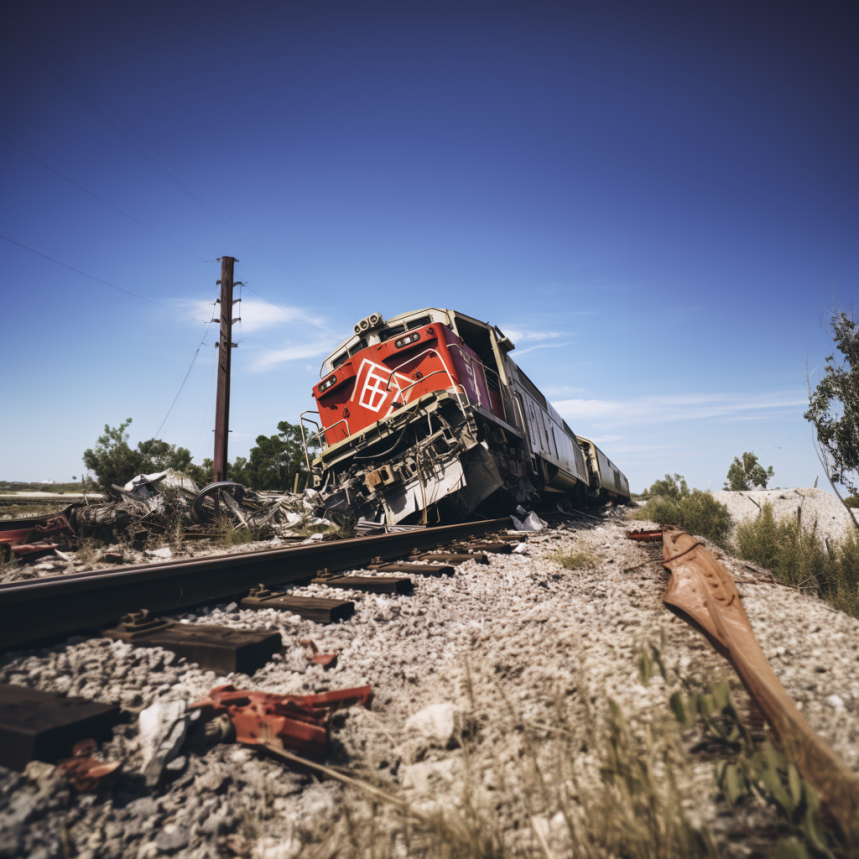 Investigations are underway and preliminary reports suggest the collision was the result of a signal fault and a 'change in electronic interlocking'.
Just a few months earlier, a head on collision between a passenger and freight train near Tempi was hailed the worst rail accident in Greece's history. Due to a lack of ETCS and human error by stationmasters, 57 people died while a further 85 were injured.
These incidents are a stark reminder that the industry needs to make use of all the tools at its disposal to ensure drivers are aware of any and all potential obstacles around them and can therefore make fully informed decisions.
Such extensive incidents are thankfully very rare, but the total number of rail accidents involving obstacles is not showing any signs of abating. Accident investigation data from the European Commission (EC) shows that 578 collisions were investigated in the region between June 2002 and April 2023, for example.
Almost 150 of these incidents (141) left some involved with serious injuries, while 23 led to passenger fatalities and 50 to staff fatalities.
Across the Atlantic, the Federal Railroad Administration's (FRA) Ten Year Accident/Incident Overview backs this view up further, as it has recorded a total of 963 rail collisions over the last decade in the US, 176 of which occurred on main line tracks.
The Human Costs Related to Rail Collisions
There is a myriad of different costs related to rail collisions. Some are well known and understood – such as the human and financial costs – but there are others that you could consider as sadly overlooked.
The most distressing cost of all is of course loss of life, but other quantifiable human costs include those related to hospital treatment and rehabilitation, and money lost from unplanned time off work.
The Emotional and Mental Damage Linked to Rail Collisions
'Immaterial' costs such as pain and sorrow can be harder to quantify, but can still impact passengers, staff and their related families for decades or more.
Anyone involved in an accident is likely to be traumatised by the experience, be those passengers or drivers. Tangible costs related to this include the cost of therapy to help with their journey to recovery, but less clear cut are the costs related to passengers choosing to avoid train travel post incident. Figures aren't easily available to quantify this, but you can understand why some people may feel uncomfortable returning to trains.
A collision – particularly one that leads to human harm – can also have a huge effect on the mental health of the driver involved. Recent statistics are hard to find, but a 2016 paper in Occupational Medicine detailed the psychological effects of accidents on London Underground train drivers, noting that 16% go on to be diagnosed with post-traumatic stress disorder (PTSD). It also reported than on average drivers will take 16 days of sick leave after an incident, with that number rising up to 33 for those diagnosed with PTSD. It makes you wonder how many chose to never return.
The Financial Costs of Rail Collisions
The human cost of a rail collision always – understandably – makes headlines, but so does the financial cost. That's because the related figures can at times be eye-watering.
The EC's accident investigation data reported that 133 of the recorded collisions each cost between 150,000-2 million EUR in material damages (such as vehicles and infrastructure), while 63 collisions during that time period led to material costs of over 2m EUR per incident.
Furthermore, there may be indirect costs related to such collisions, with potential loss of revenue caused by downtime and/or damage to a company's brand, possible penalties from authorities and potentially higher insurance premiums.
Environmental Damage
But the types of cost related to these incidents don't end there. Another 'hidden cost' is environmental damage. For example, if a collision leads to a fire, or a substance spill into the area surrounding the track, then work needs to be done to clean up the area and make it safe.
The surrounding land may be damaged in some way, unbalancing the local ecosystem, or nearby ground or water sources could become contaminated by toxic substances. Oil spillages come to mind as an example, but they can be much worse; the derailment of a train carrying at least six dangerous chemicals in Ohio this February led to toxic gases being released into the atmosphere and leaving residents unsure of the quality of their air, soil and water.
We Have the Technology
What's particularly shocking is that many collisions could be avoided, or at least their impact minimised, through the implementation of technology that's already readily available.
Rail Vision's cognitive vision sensor technology can detect and classify obstacles up to 2km ahead for trains and cars. Using AI, paired with electro-optic sensors and deep learning, it generates real-time visual and audio alerts for both the vehicle operator and their command-and-control centre.
To date as far as we know it's the only available system that can detect and identify a person at risk in time to avoid a collision.
In the case of the Odisha and Tempi incidents, the technology could possibly have been able to prevent the collisions entirely, or at the least minimised their impact. Alerted to the danger ahead (in the case of Greece visibly was poor as it was night) the drivers could have made better informed decisions to slow down earlier; potentially resulting in a lower number of injuries and deaths.
Avoid the Costs Related to Collisions with a Rail Vision Solution
Rail Vision has the technology to dramatically lower the impact and number of rail collisions, and by doing so, their many related costs: from physical and mental through to financial and environmental.
Systems are available for main lines, and shunting yards and installing such a solution is a no-brainer; one that could dramatically reshape accident statistics in the coming years.