Advanced driver assistance systems (ADAS) are becoming increasingly important in transportation.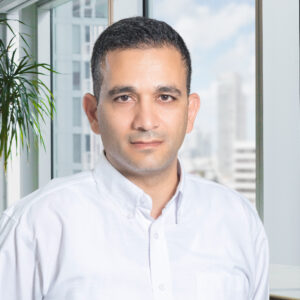 They provide a range of safety features that help protect passengers and pedestrians and reduce the risk of crashes. If you've driven a newer-model vehicle in recent years, you are likely very familiar with the numerous benefits of ADAS.
From automated emergency braking to lane departure warning and adaptive cruise control, ADAS has increasingly become standard in automobiles over the last decade, and according to a study from the Highway Loss Data Institute and Insurance Institute for Highway Safety, ADAS is already generating a double-digit reduction in nearly all crash categories.
However, the same cannot be said for the rail industry. While ADAS has been widely adopted in cars and trucks, it is still nearly non-existent in train operations.
Currently, train operators rely heavily on the same practices used since they entered service – manual operation and human judgment. With global demand for passenger and freight rail service expected to double by 2050, this antiquated paradigm must change.
If we want to prevent crashes and improve overall safety, rail operators must embrace the long-term benefits of implementing ADAS in their operations. These systems can detect dangerous scenarios before they occur, provide automatic control over critical functions like speed and braking, and reduce human error by providing better detection of dangerous objects or circumstances, especially when using AI-based ADAS.
The long-term benefits of implementing ADAS in train operations far outweigh the upfront costs. Not only will ADAS improve safety and reduce the risk of crashes, but it can also increase efficiency and reduce maintenance costs through predictive analysis of tracks and components, providing a potentially significant return on investment.
It is clear that ADAS technology has the potential to revolutionise train operations and make them much safer. Operators need to take steps now to incorporate ADAS into their fleets and start making the most of this technology. The rail industry can no longer afford to ignore the benefits of ADAS. It's time for operators to take the lead and make trains safer for everyone.
Written by: Shahar Hania, Founder and CEO at Rail Vision