The rail industry is undergoing a significant transformation through the application of new technologies that are revolutionizing railway safety, data management, and operational efficiency.
One of the key players in this transformation is Rail Vision, an Israeli technology firm that is at the forefront of providing cutting-edge solutions to the rail industry.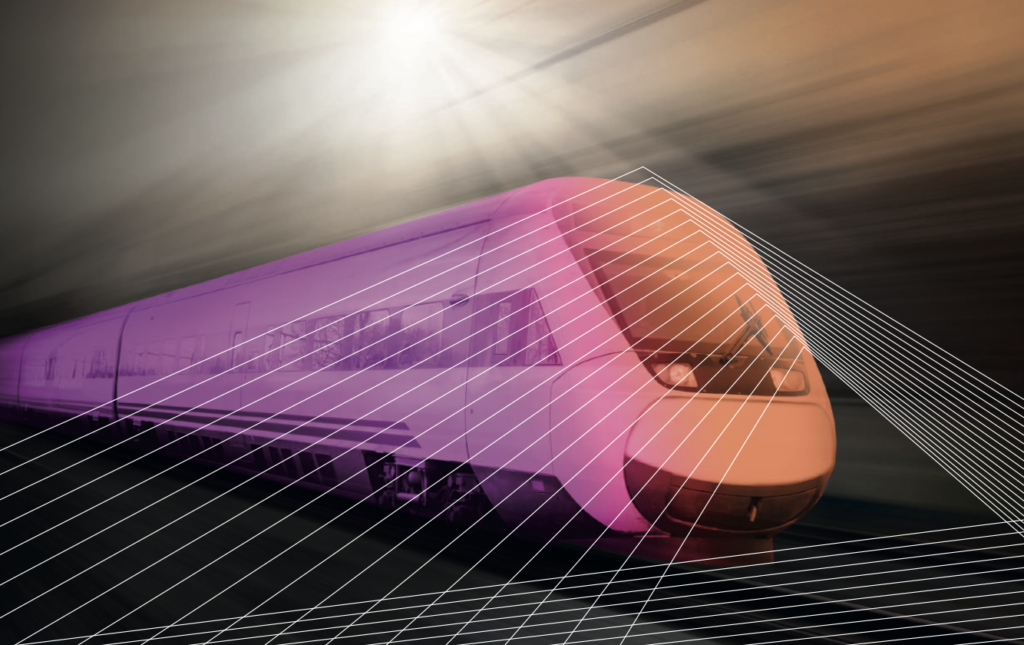 Recently, Israeli Railways, the nation's state-owned primary railway enterprise, signed a $1.4 million deal with Rail Vision for the procurement of ten Rail Vision Main Line Systems and associated services. This deal marks the first time ever this type of systems will be installed for commercial use on trains and is a major breakthrough for the company and represents a significant advance in the industry's confidence in Rail Vision's offerings.
The Main Line System has long-range obstacle detection capabilities, extending up to 2 kilometers in any weather or lighting conditions. With AI and deep learning technologies, the system can detect and alert the train's control center of any potential obstructions on or near the tracks, including humans, vehicles, or wildlife, thereby preventing collisions and enhancing train operations.
According to Shahar Hania, the CEO of Rail Vision, the selection process of the Main Line System by Israeli Railways was rigorous and comprehensive, with the system undergoing extensive evaluation alongside other advanced driver assistance systems (ADAS) over the course of a year. The Main Line System emerged as the preferred option, solidifying the industry's confidence in Rail Vision's other pilot programs.
The implementation of Rail Vision systems offers numerous advantages for rail operators. The Main Line System provides essential real-time data, enabling more streamlined rail network operations and improved services for passengers, with faster, more reliable, and more convenient journeys. Additionally, it will help reduce operating costs, making rail services more cost-effective and accurate.
Rail Vision's Main Line System is a pathbreaking solution that has the potential to transform railway safety and data management through its advanced AI and deep learning technologies. The real-time information and data provided by the system will aid in preventing accidents, improving train traffic, and enhancing safety, benefiting all rail industry stakeholders and paving the way for the future of autonomous train operations.
In a recent development, Rail Vision has secured an order from Israel Railways to equip passenger trains with high-performance sensor systems. This driver assistance technology enables trains to detect objects and obstacles over long distances, representing an important building block in the development of automated train operation (ATO).
The high-tech sensor systems are essential "Argus eyes" for trains and represent an important step on the way to smart, automated train operation (ATO) in both passenger and freight segments. Rail Vision's systems are based on the smart interplay of sensor technology with artificial intelligence and deep learning, providing train drivers and operators with very effective support in a variety of operating scenarios.
The systems can recognize potential obstacles such as people, animals, and oncoming trains, and incorrectly set switches over distances of up to 2 kilometers – even in poor weather or lighting conditions – and alert train drivers accordingly. Because they can also identify infrastructure, signals, and vegetation along the track, they can provide rail operators with valuable information on the condition of the line, making it easier to plan maintenance work, for example, to bring its sensor systems to market, Rail Vision's step-by-step development process included numerous pilot and test projects in different parts of the world, such as Israel, Australia, the USA, and various German-speaking countries. High-tech systems for environment observation, object detection, and driver assistance are crucial elements in the development of automated train operation (ATO).
This involves digitizing many processes and subprocesses that are currently still manual to make them faster, safer, and more efficient. In this regard, the intelligent networking of these systems with train braking systems is a key development objective which Knorr-Bremse and Rail Vision are pursuing together.
This article was originally provided by Rail Vision.