Railtex 2023: The Key Event for the Rail Industry Seeks to Unlock Opportunities in a Rapidly Changing Market
Innovation, decarbonisation and growth: These are the three key topics of this year's Railtex, the UK's leading trade event for the entire railway sector. Taking place from 9 – 11 May 2023 at the NEC in Birmingham, Railtex 2023 will once again provide a unique opportunity to source and explore the latest products and services aimed at improving the efficiency, safety, and sustainability of rail transport. The show features a strong line-up of national and international suppliers, the popular On-Track Display area, and a three-day supporting programme packed with expert talks and special activities.
Just a few weeks to go until leaders, innovators and trailblazers of the rail industry will come together at Railtex 2023 in Birmingham to discuss, present and source the latest technologies and solutions addressing some of the rail sector's challenges. With continued growth and investment expected for the coming years, current goals are centred around improving the efficiency, safety, and sustainability of the sector, while also enhancing the passenger experience and connectivity between different modes of transport, as well as supporting economic growth.
"Digitalisation, automation, and electrification are just some of the key developments that have opened up new possibilities for the rail industry in the years to come.
"Railtex offers the ideal platform for industry professionals, policymakers and other stakeholders in the rail sector to connect with manufacturers, suppliers, service providers, and peers. There is plenty of opportunity to explore the latest products and innovations and learn about new projects, policies and initiatives. The whole event is geared towards networking, knowledge sharing and technology sourcing to help attendees grow their business or career in the rail industry."
Supporting programme with high-profile speakers and networking
A three-day conference and activity programme, organised by the main show partner, the Railway Industry Association (RIA), provides exclusive insights into the latest developments and projects in the rail sector, exploring how rail companies can successfully innovate and change to meet future industry challenges. Participants will also benefit from excellent networking opportunities with suppliers and peers.
The Future Focus Conference & Young Rail Professional Conference
The Future Focus Conference features an exciting agenda of keynotes, presentations and panel discussions by leading industry experts and thought leaders, covering key aspects of sustainability, safety and policy. This year's topics will touch on rail supply chain issues ahead of CP7 (Control Period 7), the decarbonisation of rail, and international opportunities for the sector. Speakers include representatives from the Great British Railways Transition Team (GBRTT), Great Western Railway, Network Rail, the Railway Industry Association, Siemens, Rail Safety and Standards Board (RSSB), and Midlands Connect. The Young Rail Professional Conference on day three is dedicated to the new generation in rail.
The Conference Zone is located at Stand U11. The drop-in sessions are free to attend and CPD certified. Updates on the programme and speakers are published on the official event website.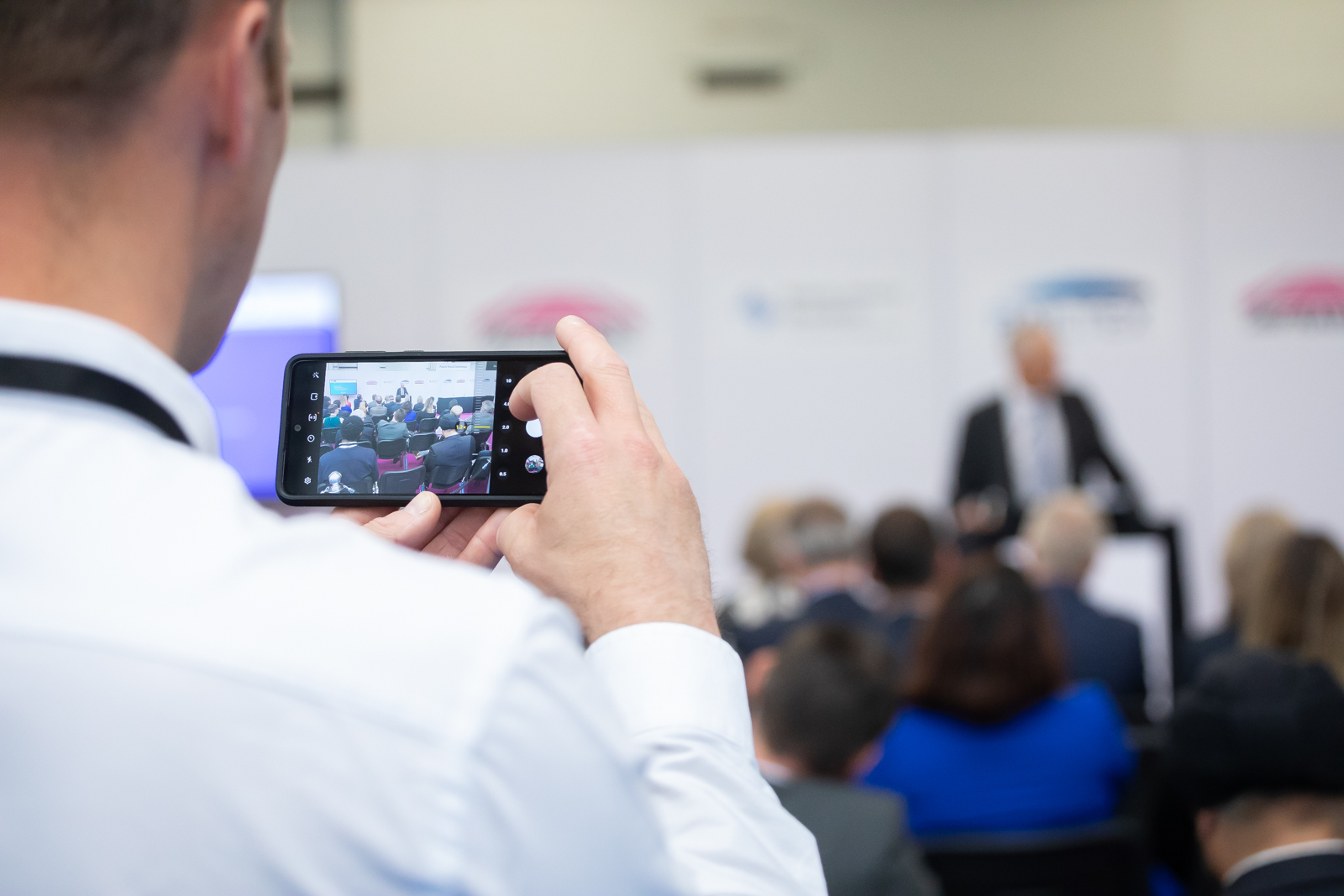 Innovation Village
RIA's Innovation Village, built at the centre of Railtex, provides a collaboration platform between technology suppliers and rail clients to help create game-changing solutions. Each day features a different client with pioneering solutions developed in collaboration with suppliers, offering a great opportunity to learn from delivered projects. Innovation village "mayors" include the Network Rail R&D Portfolio, the Transport for Wales Lab, and the Train Operating Companies (TOC) Innovation Community. The Innovation Village is part of the "Unlocking Innovation" programme, a multi-award-winning initiative by RIA designed to accelerate innovation.
Top suppliers and newcomers from across the entire rail supply chain
Attendees can expect an excellent cross-section of technologies and services that facilitate the safe, efficient, and sustainable operation of rail transport. Exhibits cover rolling stock technology, track, and infrastructure, signalling and communications, vehicle maintenance, fare collection systems, cable technology, and many other rail-related products and services across the entire rail supply chain. Attendees are invited to use the Railtex Exhibitor List Tool and Online Show Preview to explore exhibitors and products that are of particular interest to them.
Venue, tickets, and opening times
Railtex 2023 will take place from 9 – 11 May 2023 at the NEC Birmingham, UK, right in the heart of the Midlands region. International flight connections and the excellent local infrastructure make the venue easily accessible. For further travel information please visit our Travel Hub.
Visitors can register online and order free tickets ahead of the event. During the show, tickets are available on a purchase basis via the online ticket shop or on-site. For fast and easy access, visitors are advised to print out their e-ticket or download their mobile ticket prior to the show.
Show opening hours are from 10:00 AM to 17:00 PM on Tuesday 9 May, and Wednesday 10 May 2023, and from 10:00 AM to 16:00 PM on Thursday 11 May 2023.
For further information please visit: www.railtex.co.uk
This article was originally published by RX.