Alstom has delivered the first Coradia Stream 'Pop' to Trenitalia for operation in Veneto and Liguria. This deliver is based on a framework agreement for 150 medium-capacity regional trains that the two parties signed in 2016. In March 2018 Alstom and Trenitalia signed a contract for 54 regional trains and the 46 trains in this current batch of deliveries is part of that contract.
As part of the delivery for these two Italian regions, Veneto will receive 31 trains, while Liguria will get 15. Alstom says it will continue the delivery process at a fast pace into 2020.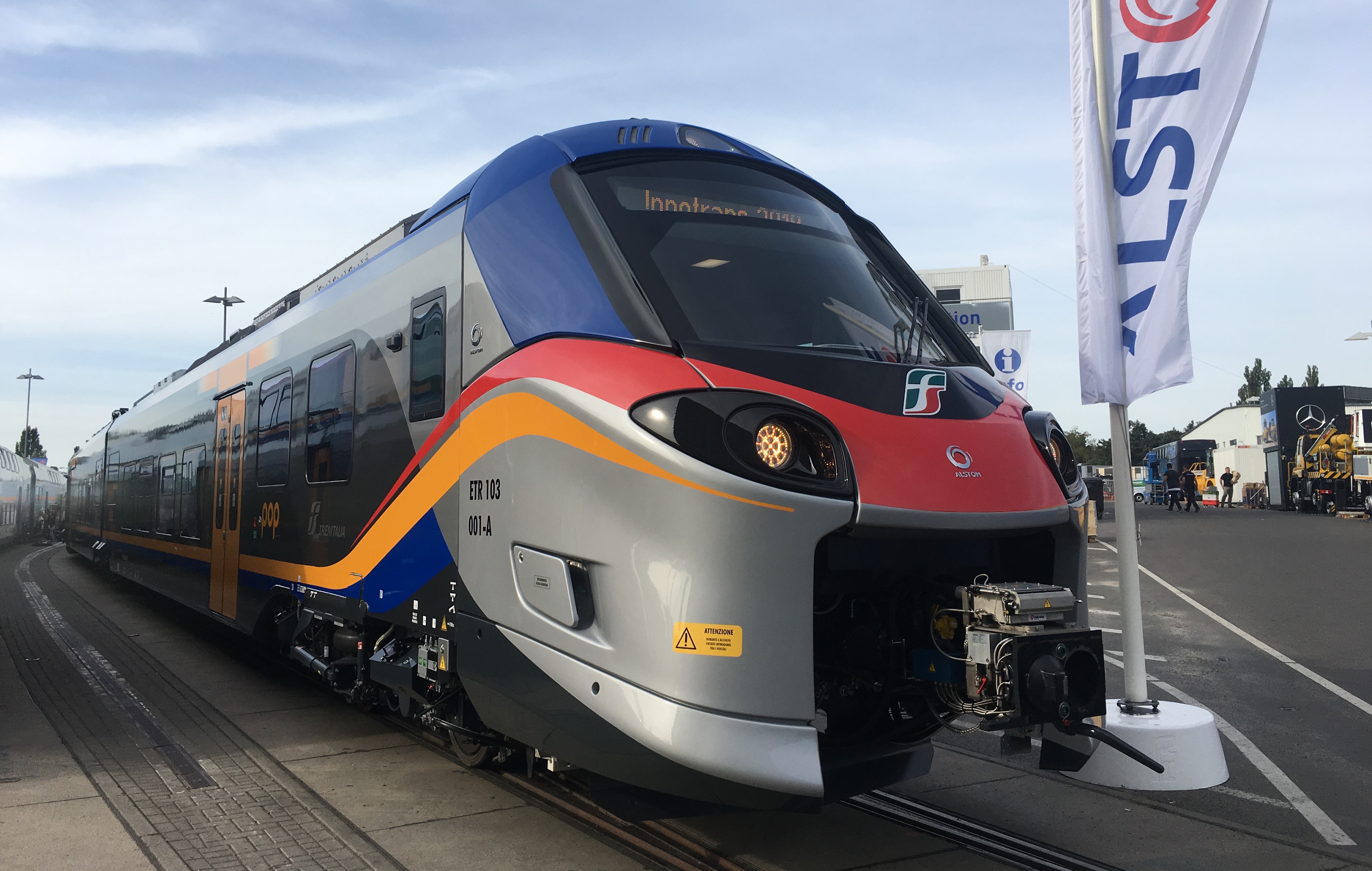 The first Italian region to place an order under the 2016 framework agreement was Emilia Romagna for 47 units. Of these 14 trains are already in passenger service.
Trenitalia's Relaunch Effort
Trenitalia (FS Italian Group) has initiated a wider plan for development of the regional transport. These new trains are a part of that effort. In total, Trenitalia plans to invest 6 billion euros, bringing in 600 new trains. This will lead to a renewal of 80 percent of Trenitalia's fleet over 5 years. The value and size of this relaunch effort make it an unprecedented undertaking for Italy.
"Over the past 15 years, more than 412 regional trains have been designed, produced and put into commercial service by Alstom in Italy. To these figures, we will gradually grow the Pop fleet. We are proud to have been chosen by Veneto and Liguria, and to support Trenitalia in this major project to improve regional and intercity transport throughout the country."
Coradia Stream 'Pop' for Trenitalia
The Coradia Stream is designed for regional lines and represents the most recent generation of Coradia trains. It is a single-decker electric multiple unit (EMU) with a seating capacity of 300. Its top speed is 160 km/h and has a low-floor design for accessibility. Furthermore, it is eco-friendly, using 30 percent less energy than the prior generation.
Alstom manufactures the Coradia Stream 'Pop' components all over Italy. Alstom's Savigliano (CN) site is in charge of project development and the majority of the manufacturing and certification. The Sesto San Giovanni (MI) site is responsible for the design and manufacturing of the traction systems and other components. Alstom's Bologna site meanwhile will deliver the on-board signalling systems.
Also read: