The train operating company SKM Warsaw, which runs four light rail lines in the Warsaw metropolitan area, has signed the biggest rolling stock purchase order with Newag in its history.
The president of SKM, Alan Beroud, and Zbigniew Konieczek, president of Newag, signed the contract on 7 April. The first Impuls 2 vehicles will enter passenger service early in 2022 with all 21 Impuls 2 trains in the contract will be operational by November 2022.
"This is good news for the residents of the capital and towns near Warsaw, especially those commuting to work every day. We know how much they have been waiting for these trains. The new Impuls 2 from Newag will increase the comfort of their everyday travel and strengthen SKM's lines that enjoy the greatest passenger interest.
"We also plan to use the new rolling stock, after renovation and modernisation works within the Warsaw Railway Junction, to launch further connections."
The first two trains will be delivered to Warsaw in early 2022 with the last 19 trains being delivered by November. In total Newag will provide 15 five-car trains and 6 four-car trains. They will be stationed at SKM's facilities in Warsaw's Odolany district. The contract also includes training employees on how to operate the trains and performing all necessary inspections and repairs for a period of seven years.
"In 2012 we delivered the first Impuls vehicles manufactured by Newag for SKM Warsaw. Today, after 8 years, by continuing our co-operation, we can provide a new generation of vehicles – the Impuls 2. We hope that the Impuls 2, which enjoys a high reliability and safety, will meet the expectations of the passengers in the capital."
The electric multiple units will feature the SKM livery and be equipped with modern passenger information displays, ticket machines, wifi, USB charging and automated external defibrillators. Furthermore, each vehicle will be air-conditioned and fully accessible.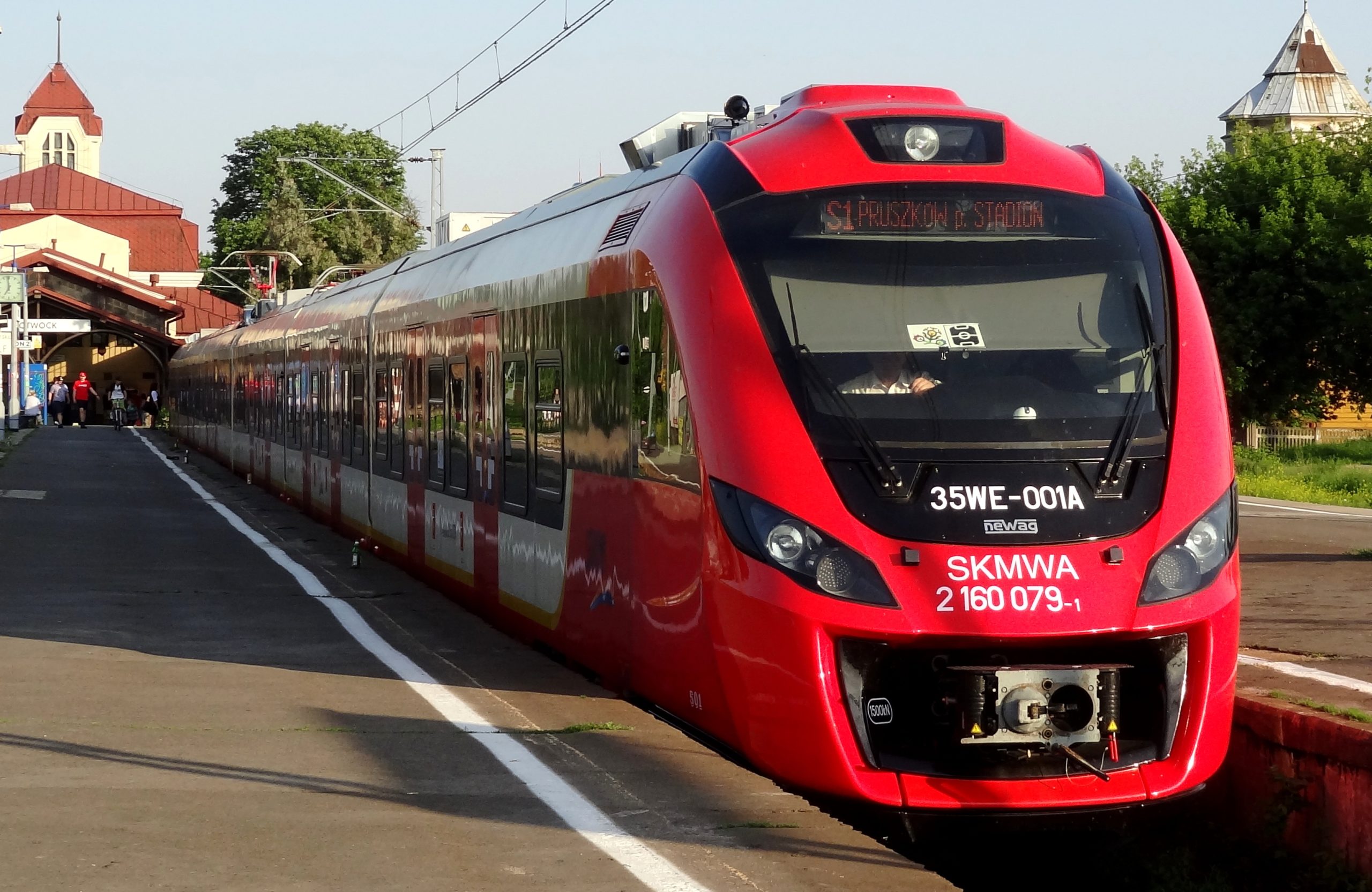 The largest rolling stock purchase in SKM's history is worth a total of 667 million PLN (147 million euros | 160 million USD). This sum includes European Union funding worth 203 million PLN (44.5 million euros | 48.5 million USD), which SKM obtained in 2018 under the Operational Programme Infrastructure and Environment 2014–2020 Priority V: "Development of rail transport outside of TEN-T".
SKM trains carry more than 22 million passengers annually and are an important element of public transport in Warsaw.
Also read: